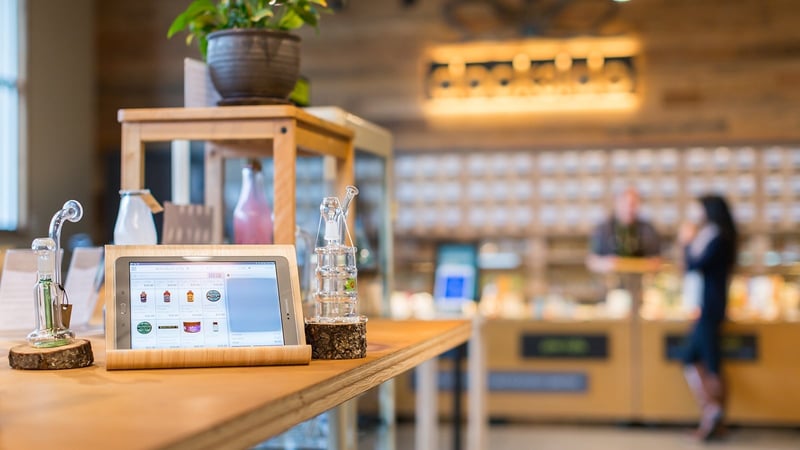 As a Washington state cannabis retailer, you're faced with challenges that most traditional retail businesses don't have to deal with—including tight restrictions on cannabis retail marketing and advertising efforts.
Advertising opportunities are hard to come by even in the digital space, since online ad giants like Google and Facebook are still avoiding cannabis like the plague so long as it's federally listed as a Schedule 1 substance.
So how can Washington dispensaries reach more customers while staying compliant with marketing regulations? One great way is by taking advantage of online menu platforms where cannabis consumers look for the best deals—and dispensaries—in their areas.
Meet Your Customers Where They Are
It's no secret that most consumers now perform online research before making purchase decisions, and cannabis customers are no different. Cannabis retail menu and review sites like Weedmaps and Leafly have given dispensary owners a platform through which they can promote their stores, strains, and specials.
In case there's any question about these sites' reach and the potential visibility they can bring your dispensary, consider this: in October 2017, Weedmaps saw 7.6 million visitors while Leafly received nearly 18 million. That's a lot of potential leads for your cannabis retail operation.
Online Menu Maintenance
Of course, it's not enough to merely create an account on these sites and forget about them. You're going to need to ensure your menus stay up to date—otherwise, prospective new clients could quickly become disgruntled if they enter your store and see products and prices that don't correspond with what they saw online.
Not only is this a surefire way to lose potential business, it's also an invitation for a negative review on one or all of the sites you're listed on.
Automate Your Menu Updates
So what's the most efficient way to ensure your online menus always reflect the latest pricing and inventory data?
Here's a hint: it's definitely not manually updating every single menu across every single platform every time you make a single adjustment.
The ideal solution would be a cannabis pos system that could automatically sync the menu updates you make in it with your online menus. And it'd be even better if that system served as your dispensary's point of sale as well as its inventory management solution.
Software Designed for Cannabis Retail
At Cova, we've designed dispensary software that's tailored to meet the unique needs of cannabis retailers. Our system simplifies and streamlines the most important functions of your business while keeping you compliant with state regulations.
And, because we auto sync every update you make to your store's menu prices and inventory levels across all your online menu listings, you save even more time, reduce the risk of error, and improve customer experience by always displaying the most up-to-date information on third-party sites.
Free Guide
Looking for more ways to easily—and legally—market your Washington cannabis retail location? Download our free tips today!