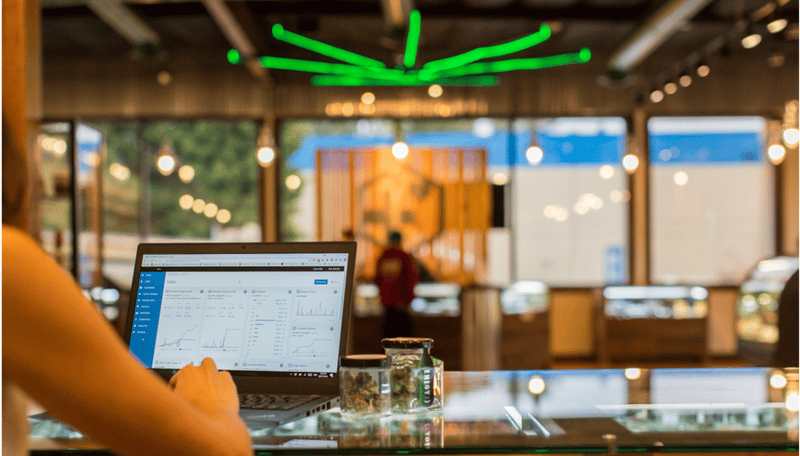 At Cova, we know retail technology.
In fact, we are apart of iQmetrix, a software company that's 450 people strong with 19,000 stores in North America that depend on our technical strength and reliability to handle over 3 billion transactions a year. Yep, you heard us right. 3 billion.
And we've leveraged decades of our experience to deliver the most robust, reliable cloud-based point of sale, ever. Today, we're sharing how our software suite was created with compliance, scalability, and reliability in mind.
Compliance
The most important thing for a cannabis retailer is their license, and not having a point of sale that is compliant with the state's laws is a risk to your business.
We understand that each state has its own rules, regulations and technology solutions to track seed to sale and enforce compliance. The technology backing Cova is a robust solution that can not only quickly adapt to new states and different technology providers but easily cope with changes in this fast-paced industry.
With the change happening in Washington presently, Cova has been ahead of the game by not only adding a Leaf Integration for Washington when it comes online January 2, but using the same technology to have the contingency plan in place before the Nov 1 cut over date.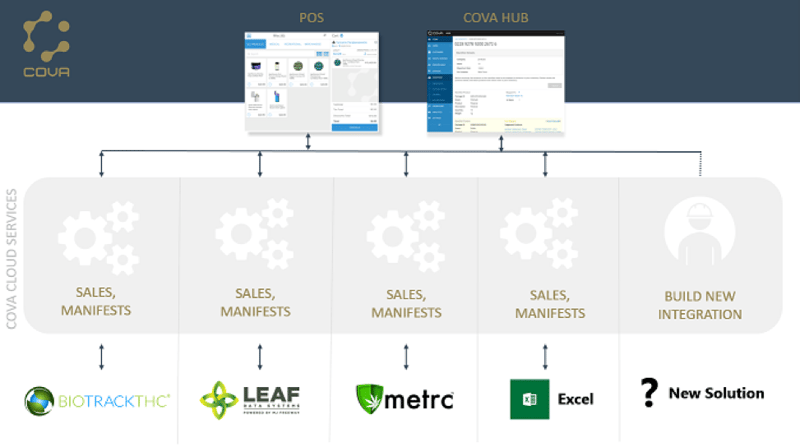 Scalability
Because Cova uses a microservice architecture, we can easily and quickly make small changes to target areas of the point of sale without risking the whole system. Meaning, we can swiftly adapt to any changes, such as a spike in traffic on 4/20 or new regulatory changes from the state.
Cova also partners with Microsoft Azure as a cloud-based provider. This allows us to have an elastic capacity. In times of heavy traffic, Azure will automatically detect a high workload on the back-end servers, and add more servers as needed.
Having a system that does not slow down during busy times and can grow with you was designed from the beginning at Cova.
Reliability
Point of sale is the most core business function of your retail outlet. If you cannot process sales, you cannot do business.
That's why the cornerstone of Cova reliability is our offline sales mode. In the event you lose wi-fi, internet, or even in the extremely rare case of a service disruption from us, Cova will continue to function at the POS and process sales as normal. If tablets get logged or turned off, they will not remain unusable until service is restored. Budtenders can simply log back on and continue to process sales.
If you're interested in a cannabis dispensary POS system that does not slow down during busy times and can grow with you, contact Cova for a demo today.