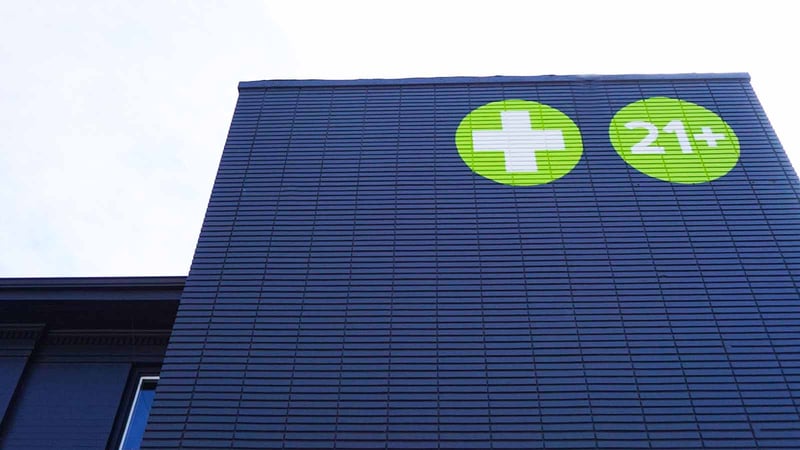 As the industry continues to mature, state regulatory and law enforcement agencies are cracking down on cannabis retail-related violations. In December 2017, several locations of a Colorado cannabis dispensary chain were busted for looping, resulting in 13 arrests and the suspension of 26 of the chain's operating licenses.
Even more recently, several marijuana retail shops in Oregon were caught
selling cannabis to underage buyers
during a statewide sting operation conducted by the Oregon Liquor Control Commission.
The results of the sting were so egregious – nearly 20 percent of the dispensaries visited sold to underage customers – that Oregon is tripling the penalties for this offense for the next six months. That means that a first-time offense can result in a 30-day license suspension or $4,950 fine.
While the importance of checking ID may be obvious for a dispensary owner or manager, you need to make sure your employees take it seriously as well. After all, they're the ones responsible for age verification during day-to-day operations.
How to Ensure Your Customers Are of Age
In most cases, budtenders don't sell to minors intentionally; they simply forget to verify customers' ages because there's no system in place to ensure that every person's ID gets checked before every transaction – every time.
Here are four steps you can take to ensure your employees understand the importance of age verification and that your dispensary doesn't get unintentionally caught up for failing to follow state law.
1. Employee Orientation and Training
The first step is to develop an employee orientation and training program to educate your new hires on the laws of the land and emphasize the importance of remaining compliant. It doesn't have to be super fancy or involved – just a couple of hours to really stress the major aspects of cannabis compliance.
By the end, your new employees should be able to demonstrate basic knowledge such as the legal age to purchase cannabis in your state, keeping in mind that it may be different for medical and adult-use. For example, in California, Colorado, Nevada, Oregon and Washington, customers must be 21 to buy recreational cannabis or 18 with valid credentials to purchase medical marijuana.
2. Signage
Hanging signs strategically throughout your dispensary will remind your customers that their IDs will be checked before they're allowed to make a purchase. It will also prompt your budtenders to ask for identification before initiating a sale.
We recommend signage at your entrance as well as near the dispensary's point of sale – which brings us to number three.
3. Redundancy
When it comes to keeping your dispensary compliant, you can never be too careful. By requiring patrons' IDs to be checked and verified once upon entering the store and again at checkout, you add a second layer of security to your process and severely decrease the likelihood of a buyer getting through unchecked.
4. Using an ID Scanner at your dispensary
One of the best ways to ensure that IDs get checked quickly and efficiently is to implement an ID scanner that can automatically verify the information. Not only will your budtenders love how painless the scanner is to use, your customers will definitely appreciate the expediency of the process.
And, with the right cannabis dispensary software in place, the ID scanner can instantly pull up customer history information that will help your budtenders provide top-of-the-line service.
Want to Learn More?
Ready to learn more about safeguarding your cannabis retail store from compliance infractions? Book a demo today and learn how Cova's dispenary point of sale makes checking IDs a breeze.