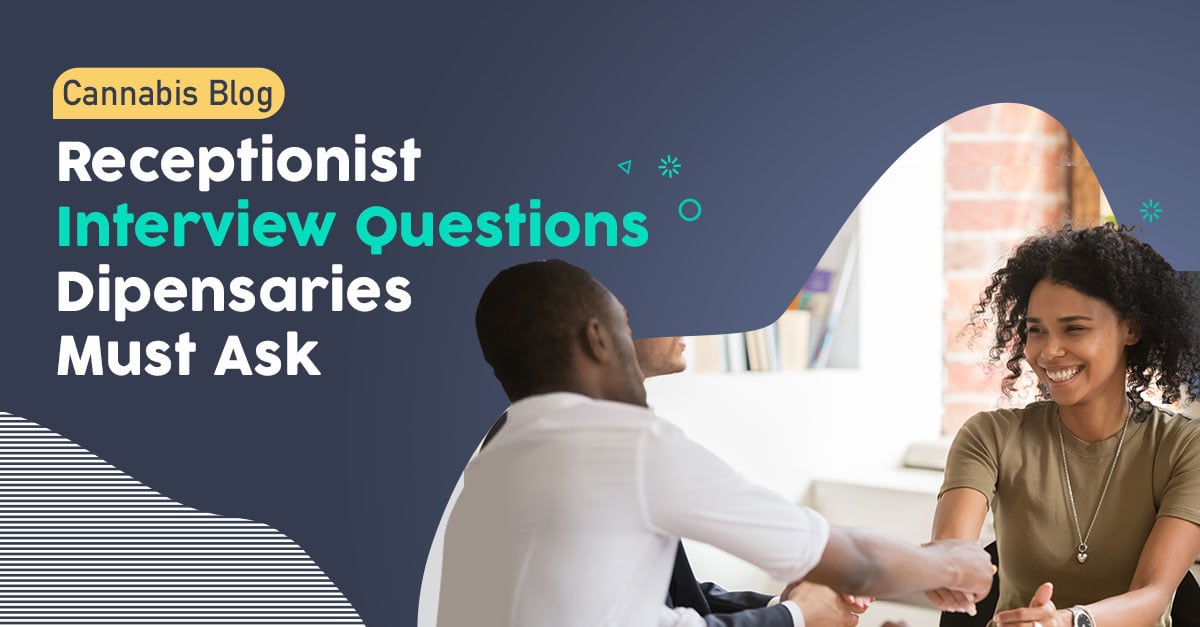 As per recent news, dispensary staff turnover has been hindering the cannabis industry. In these uncertain times, it's imperative to hire the right dispensary employees and incorporate the best training and retention practices. We've written about how budtenders shape the customer experience and can make or break your dispensary. But a dispensary receptionist is generally the first point of contact for your customers when they enter your retail store, and their first impression can sometimes be the last. Hence, it's important to hire a personable, warm, and friendly person who will make people feel at ease as soon as they enter your dispensary. Finding the right candidate for this job is not easy. So, we have compiled a list of questions that can help you interview and vet candidates before hiring the right receptionist for your cannabis store.
1. Questions About Prior Experience and Responsibilities
Tell me about your previous experience as a receptionist.
What were your main responsibilities at your previous job?
How did you add value to the company/store as a receptionist?
What additional responsibilities did you take on as receptionist?
What was your biggest professional disappointment?
These questions will help you gauge whether the candidate has adequate experience to work as a dispensary receptionist, depending on your dispensary's requirements. If they don't have prior experience as a receptionist or may have worked in a similar job profile, you may tweak these questions. You may ask them how their experience will be useful in the role of a receptionist at your dispensary and which transferable skills they may bring to this new role.
2. Questions Related to Qualifications and Computer Skills
How will your qualifications help in this role?
Tell me about your computer skills.
What telecommunication systems are you familiar with?
Are you comfortable with the systems we use?
What unique tech skills will you bring to this job?
The questions will help you understand whether they have the qualifications and skills you're looking for in the role of a dispensary receptionist. If you're using some specific telecommunications systems and computers at your dispensary, it's always helpful to know if the candidate is familiar with them or has had prior experience. As the first point of contact, they will be checking-in people and also attending to any phone calls from customers. Technology is all around us these days, starting from security alarms to dispensary POS systems. And even if the job of a dispensary receptionist may not require using all these systems, it's always better if they understand and can adapt quickly to use a particular system, if the situation demands.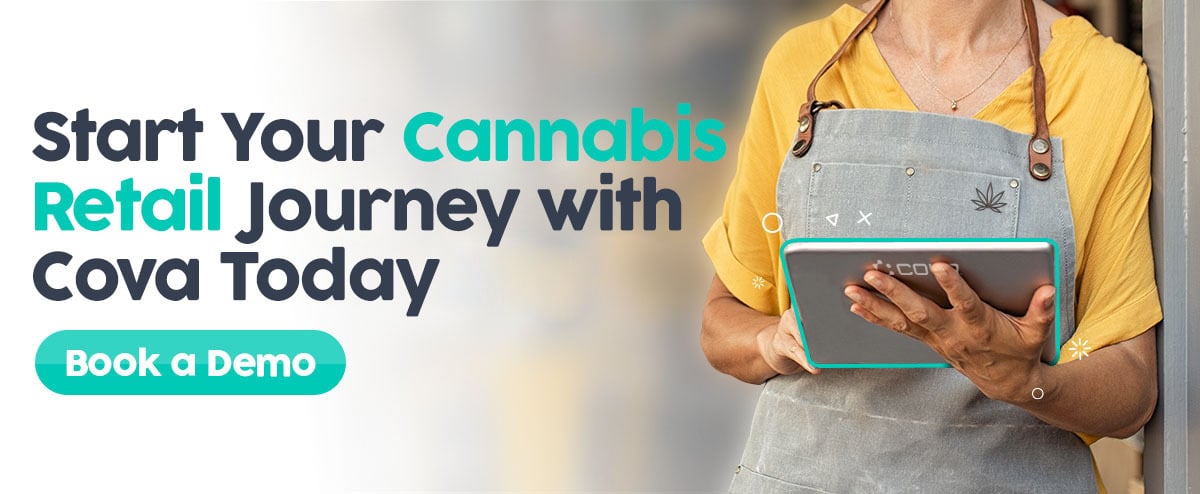 3. Questions Regarding People Skills, Strengths & Weaknesses
Do you enjoy communicating with people?
How many people did you interact with daily at your previous job?
How would you make new customers feel welcome?
What are your strengths? And weaknesses?
What makes you a good fit for this job?
A receptionist's primary role is welcoming people, checking them in, verifying IDs, and taking care of other communications. Hence, it is essential to hire a person who has a warm, friendly, and welcoming personality. Thus, you must ask them questions about how they interact with people and make them feel at ease. You may also ask the candidate situational questions such as how they'd deal with a misbehaved customer, or how they'd refuse entry to anyone who is not of legal age to purchase cannabis at a dispensary.
4. Questions Exploring their Values, Ambition & the Future
What motivates you? How do you motivate others?
Tell me a conflict you had with a coworker and how it was resolved.
What is your greatest accomplishment?
What have you learned from mistakes on the job?
Where do you see yourself in five years?
It's crucial to understand what a candidate's motivations and values are before you hire them for any job. A dispensary receptionist may have to wear multiple hats at times and must act as a motivating force for the whole team. You may also ask them questions about what they feel their greatest accomplishments in life have been, how they have learned from their mistakes and grown as a person, and how this job will help them progress in their career.
5. Questions Pertaining to Cannabis Industry & Regulations
What attracts you to the cannabis industry?
What's something you learned recently about the cannabis industry?
Are you familiar with the products we sell? Tell us more.
Do you understand the industry's stringent regulations?
What security protocols do you anticipate in this job?
The cannabis industry is unique and highly regulated. It's essential to vet a candidate thoroughly to figure out whether they have any biases associated with the industry and how comfortable they are working at a dispensary. They must have adequate product knowledge to answer questions on phone calls that your dispensary may receive. You must understand their motivation to apply for this job, and hire a candidate only if you expect them to work at your dispensary for a long time. A dispensary receptionist must understand all the security protocols that need to be followed, as you wouldn't want to risk your cannabis retail license due to any employee violations.
Hire, Train and Retain the Best Dispensary Team
The cannabis industry recently has seen a high turnover, and over 55% of dispensary staff have left their jobs in 2022. When hiring any employee for your dispensary, you must do a complete background check and also vet them properly to ensure that they'd be a right fit for your cannabis retail store. Retaining good talent is challenging, but it can be made easy if you follow the best practices and ensure compliance while hiring and training dispensary staff. Our latest guide is a great resource to help you find the right employees, boost performance, and elevate the customer experience at your cannabis retail store while avoiding any compliance infractions. Download now.