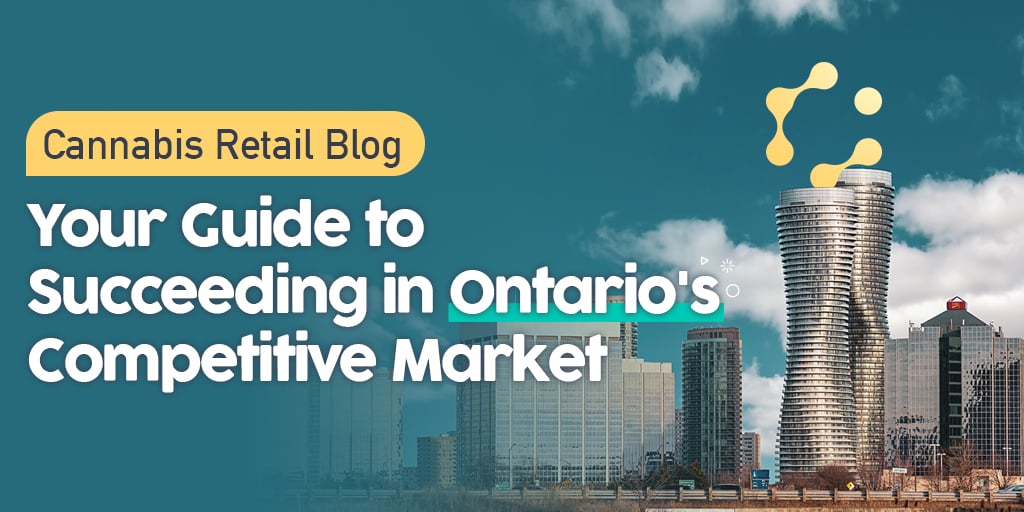 Opening a cannabis retail store in Ontario can be an exciting and profitable opportunity, but with a competitive market, strict regulations, and constantly evolving laws, it can be challenging to stand out and succeed. However, with the recent legalization of cannabis stores in Mississauga, there has never been a better time to capitalize on the growing demand for legal cannabis products in Ontario. Cannabis entrepreneurs considering opening a retail store in Mississauga must comply with the same Ontario cannabis laws as other municipalities.
Cannabis Retail Licensing Process in Ontario
In 2018, Canada legalized the use of recreational cannabis, but each province has its own regulations and rules for the sale and distribution of cannabis. In Ontario, individuals and corporations are required to obtain a Retail Operator License and a Retail Store Authorization from the Alcohol and Gaming Commission of Ontario (AGCO). The application process is extensive and includes detailed information about the business, including financial records, criminal background checks, and security plans.
Ontario's recent legalization of cannabis stores in Mississauga presents a unique opportunity for retailers to capitalize on a new market. To open a cannabis retail store in Mississauga, you will need to follow the same process as outlined above. Additionally, Mississauga may have specific regulations for the location of cannabis stores, including requirements for distance from schools, parks, and community centers.
As of April 2023, Ontario is considering changes to the current cannabis retail model, including potentially allowing private delivery services and exploring new opportunities for retailers. As a cannabis retailer, it is crucial to stay up-to-date on any changes or updates to the regulations to ensure compliance and stay ahead of the competition.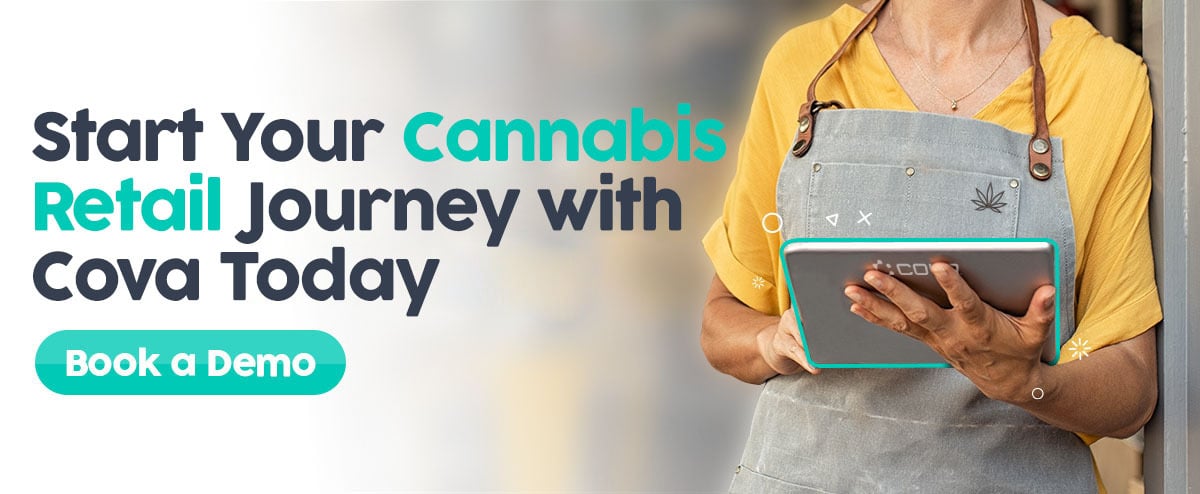 How to Prepare for Cannabis Retail in Ontario
To prepare for cannabis retail in Ontario, the following points are extremely crucial:
Scout potential locations: Start by researching specific municipalities you'd like to operate in to get an idea of their local demographics and business-friendliness. Also, search for a realtor who has cannabis-specific contacts and can help you find a location that is equipped with the physical features you're looking for.
Write a comprehensive business plan: A solid cannabis business plan is essential for the success of your new venture. This should include a detailed analysis of the market, competition, financial projections, and marketing strategies. This will also be required for your cannabis retail license application.
Identify your cannabis technology needs: A cannabis POS and inventory management system can save you time and money, all while protecting you from costly compliance infractions. Ensure that your cannabis technology provider is offering the most advanced software solutions for all your retail needs.
How to Succeed in Ontario's Cannabis Retail Industry
Once you have obtained the necessary licenses and permits, it is important to consider how to stand out and succeed in Ontario's competitive cannabis retail market. With hundreds of cannabis retail stores across the province, it is crucial to differentiate yourself from the competition.
Offer a unique selection of products: With a wide range of cannabis products available, it can be tempting to offer everything to appeal to everyone. However, it may be more effective to focus on a niche market and offer a specialized selection of products. For example, you could focus on edibles or high-CBD strains to attract a specific demographic.
Deliver exceptional customer service: One of the best ways to differentiate your store is by providing an outstanding customer experience. Train your cannabis retail staff to be knowledgeable, friendly, and helpful to create a positive shopping experience for your customers. Consider offering personalized recommendations and advice to help customers find the right products for their needs.
Create a welcoming atmosphere: The ambiance of your store can also set you apart from the competition. Consider investing in high-quality lighting, comfortable seating, and attractive displays to create a welcoming and inviting atmosphere. Creating a welcoming and inclusive environment can help build customer loyalty and positive word-of-mouth.
Implement effective marketing strategies: With restrictions on advertising, it can be challenging to promote your store. However, there are still ways to market your cannabis business effectively. Use social media, email marketing, and local events to reach your target audience.
Provide educational resources: Many consumers are new to the world of legal cannabis, so providing educational resources on products, consumption methods, and the legal landscape can help build trust and loyalty.
Cannabis Retail Best Practices for Ontario Retailers
In addition to the tips mentioned above, there are several other best practices to keep in mind when opening a cannabis retail store in Ontario:
Invest in quality security measures: Cannabis retail stores are required to have extensive security measures in place to prevent theft and ensure public safety. This includes surveillance cameras, alarm systems, and restricted access to storage areas.
Focus on employee training: Your employees will be the face of your business and play a crucial role in creating a positive customer experience. Invest in comprehensive cannabis staff training programs to ensure your team is knowledgeable about products, regulations, and customer service.
Build an omnichannel sales strategy: Omnichannel retailing refers to achieving perfect alignment between your online and offline cannabis retail experience. By seamlessly integrating your cannabis website, marketing, in-store inventory, and point-of-sale systems, you can provide a consistent brand experience across all customer interactions. As Ontario allows the sale of cannabis online, it is crucial to embrace this trend early on and provide cannabis eCommerce services to your customers.
In conclusion, opening a cannabis retail store in Ontario requires careful planning, preparation, and execution. By following the guidelines outlined in this guide and staying up-to-date on the latest regulations and trends, you can differentiate your store and succeed in a competitive market. And ensure that you partner with the right cannabis technology partner like Cova that has the cannabis industry-specific experience and the ability to adapt and grow along with your business. Click below to learn more.