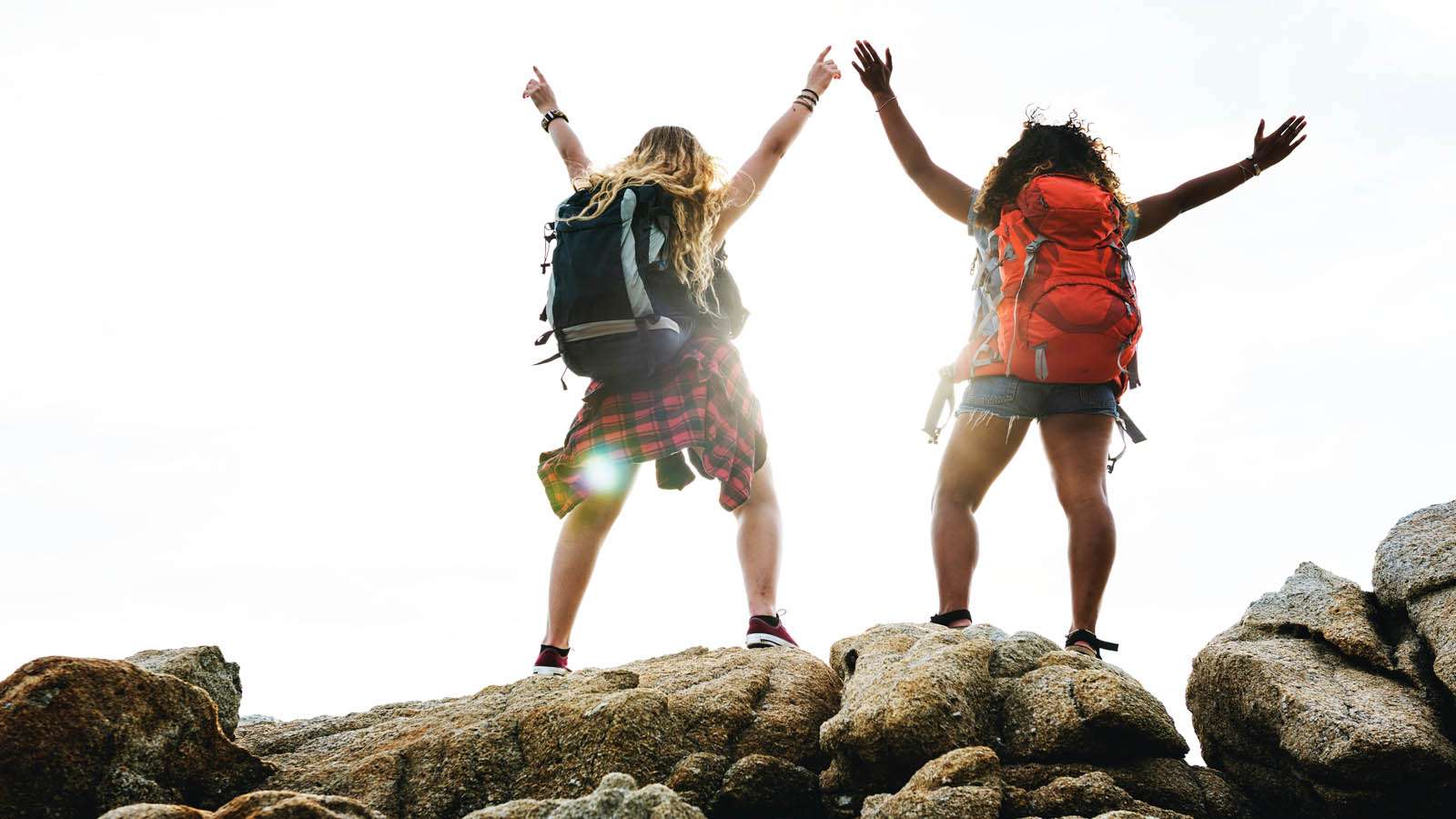 Tourism is on the rise in Canada. 2017 was a landmark year with nearly 21 million visitors making the trip, breaking the 2002 record of 20.1 million. And now that non-medical cannabis is legal in Canada, it's likely many tourists will recreationally indulge during their stay. Cannabis retailers looking to capitalize on cannatourism should create a unique shopping experience, recruit an unbeatable team, and harness digital technology to help shoppers browse on their own terms.
What is CannaTourism?
CannaTourism is the concept that legal cannabis will either be a part of many tourists' visits or the driving reason for the trip.
According to a survey conducted by Colorado Tourism, 15% of tourists (12 million people) report visiting a cannabis business during their stay and 5% of those surveyed said cannabis was the sole motivation for the trip. Marijuana Policy Group estimates cannatourism in Colorado brought in more than $2.4 billion in 2015 alone. These numbers are just a small peek at the potential for cannabis tourism in Canada.
How to Attract Cannabis Tourists to Your Dispensary
Create a Unique Shopping Experience
Unlike the U.S., small cannabis retailers in Canada will compete with big box stores. Large retailers may win when it comes to price and convenience, but small retailers have the ability to create a unique shopping experience.
Big box operations are tied to strict corporate guidelines. But your store can be a unique, fun, and a welcome alternative to the impersonal feel of a chain. From music, to lighting and decor, your store's aesthetic should be the living and breathing embodiment of your brand's message.
Think about how to market and maximize profits when selling to cannabis tourists. Set your store up to guide shoppers in an intuitive way. Start with recognizable products like cannabis flower, then move them to more sophisticated products like cannabis oils and, in the future, edibles.
Recruit a Knowledgeable and Welcoming Staff
As important as your store aesthetic is, nothing can make or break a customer's experience more than your staff. Remember, this will be a first for many shoppers. Your staff should make customers feel welcome to ask questions. While budtenders aren't allowed to give medical advice, they should be knowledgeable about the products on the shelf.
Happy customers are the greatest source of marketing. A fantastic experience with staff could pay off 10 fold in the form of word of mouth marketing, social media posts, and online reviews.
Employ Digital Technology
Innovative technology can elevate the shopping experience from beginning to end. Even a superstar budtender can only help one or two customers at a time, leaving others wandering the store or waiting in line. This idle time can transform into part of the shopping experience by equipping customers with the right technology.
Cova's cannabis touchscreen menu allows the customer to interact and learn about each product on his or her own time and terms. And since Cova keeps your inventory up-to-date by the second, browsing customers will always know exactly what's in stock.
Forge Creative Partnerships
In legal states in the U.S., many ancillary cannatourism businesses have blossomed. There are dispensary tours, "smoke and stroke" art nights, and cannabis-friendly short term rentals. Keep an eye out for these types of businesses in Canada.
Creative partnerships can be forged with these companies to bring customers through your door. Partner with cannabis-friendly short term rentals to give 10% off to guests or add your shop as a stop on a cannabis tour. There's always room for collaboration!
Subscribing to our blog means never missing a regulation update, market trend, or tip to help you run your cannabis dispensary.