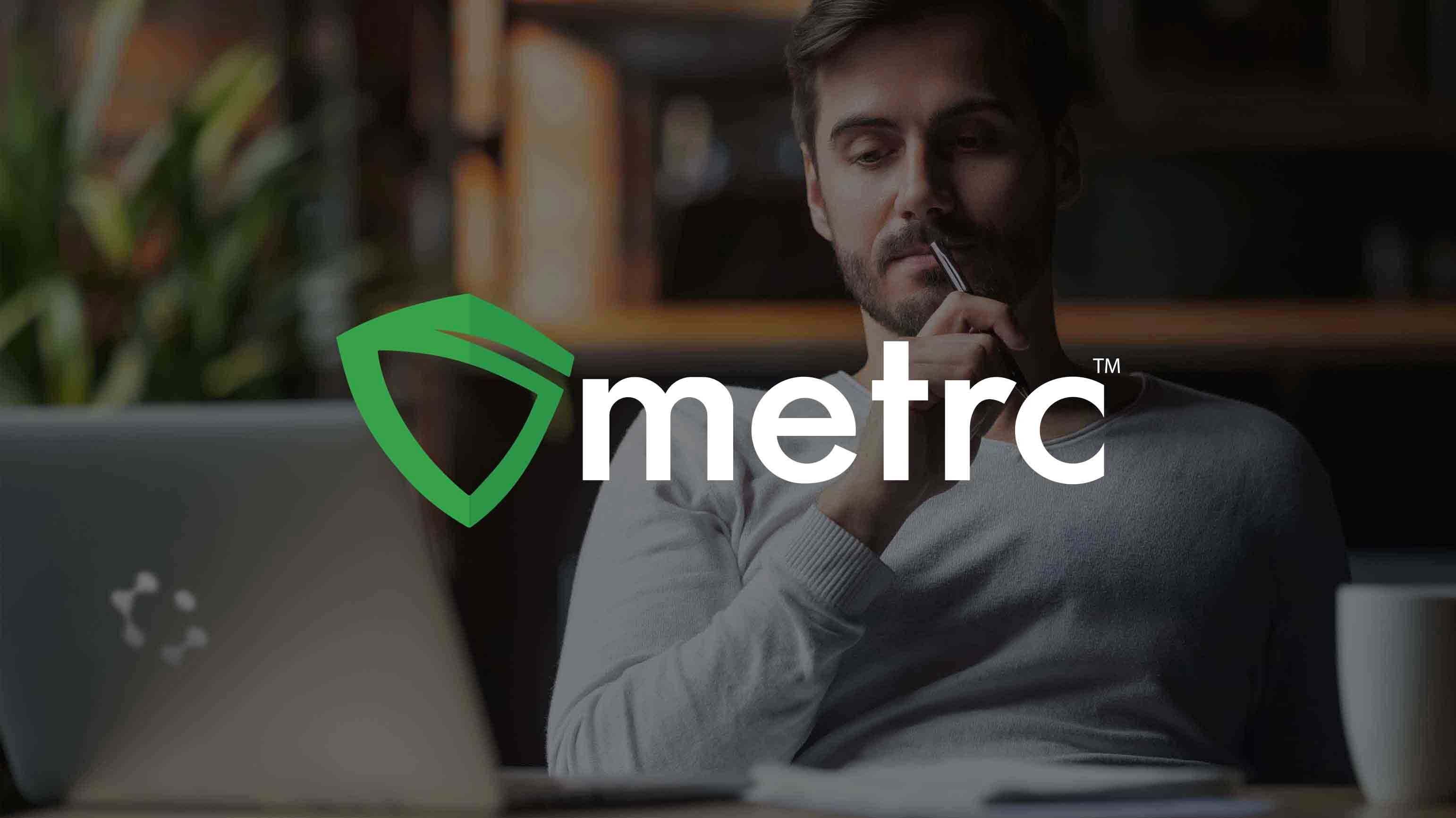 The METRC compliance system is finally being implemented in Oklahoma and will replace mandatory OMMA monthly reporting for medical marijuana dispensaries from May 26, 2022. Oklahoma dispensary owners have less than 3 months left to comply with new OMMA reporting requirements and sync up seamlessly with METRC's cloud-based regulatory compliance system to avoid any legal violations. Dispensary owners also must sell or legally dispose of untagged medical marijuana products in their inventory by August 24, 2022.
OMMA will provide updates and conduct at least five online seminars by May 26 to educate licensees on the implementation of the seed-to-sale tracking system. At Cova Software, we have extensive experience working with METRC in states from coast to coast and are helping our clients in Oklahoma successfully transition to METRC reporting. Through our conversations with over 300 dispensary clients in Oklahoma, we have compiled the following FAQs to help you navigate this dispensary compliance challenge and make your life easier.
Q1. Is METRC mandatory? What kind of training is available for dispensaries?
Marijuana Enforcement Tracking Reporting Compliance (METRC) is a cloud-based, state-mandated platform used by 15 states in the US and facilitates real-time tracking and tracing of marijuana plants and products, from seed to sale.
Yes, METRC is mandatory and marijuana dispensaries in Oklahoma will have to integrate their operations with METRC by May 26, 2022. It is the safest way to maintain a compliant supply chain of cannabis products, and there's no way around it.
METRC will charge $40 per month for accessing the METRC platform and ongoing training, support, and maintenance. While dispensaries can use any software provider that integrates into METRC, $40 per month must be paid for METRC's services.​
The Oklahoma Medical Marijuana Authority OMMA and METRC have been offering training to dispensaries, including 'Credentialing Access Training' in March and 'Beginning Inventory Training' in April for all non-operational and operational licensees.
All dispensary owners, employees, and managers must complete the free online training offered by METRC. These classes are happening daily, and all licensed businesses can

sign up for training

at their convenience without incurring any additional costs.
After you've completed OMMA-METRC training, Cova will be offering supplemental training to all clients in Oklahoma to ensure a smooth and seamless transition to the METRC reporting system.
Q2. Do I have to use METRC RFID tags? What are the associated costs?
Physical RFID (Radio-Frequency Identification) tags are required to be used by legal cannabis dispensaries to uniquely identify products and any information related to those products must be entered into the METRC system, from purchase to sale cycle.

​

There are two types of tagged inventory in METRC: Plants and Packages. The plant tag is used to track each plant from its immature phase through to the harvest, while package tags are available for harvest batches or packages of one kind of product.
Medical marijuana plant tags are yellow, while recreational marijuana plant tags are blue in color. Medical marijuana dispensaries in Oklahoma will need to purchase only yellow color RFID tags from METRC.
You cannot print your own tags. RFID tags can be ordered in batches or bulk directly from METRC's online software system. METRC tags are custom-printed for each dispensary and can not be returned once the printing process has begun, and are non-refundable.
METRC charges $0.45 per plant tag and $0.25 per package tag. OMMA does not get any cut from METRC in these prices. It is part of METRC's standard operating procedures in all states, and dispensaries must comply with them.
RFID labeling helps in improving the traceability and security of marijuana products. Note that you must purchase tags directly from METRC- each tag is unique and cannot be reused.
Q3. How does METRC reporting work? What happens if METRC goes down?
You have to log in to METRC for your compliance reporting but a METRC-integrated POS system can easily automate this process for you so that you don't have to worry about any compliance violations and can focus on your dispensary operations.
Manual reporting requires you to log in to your online METRC account at the end of every business day to enter all the data from every single transaction and other activity that occurred. This is time-consuming and increases the risk of compliance infraction.
Automated reporting involves the use of a

cannabis-specific

software solution that integrates seamlessly with METRC and automatically sends all your inventory adjustments and sales transactions as they occur in real-time.
You must report data from every sale, receipt, return, and disposal of marijuana products at your medical dispensary daily. Reports about all activities must be submitted to METRC no later than midnight on the day they occurred.
If you lose connectivity to METRC or experience an internet outage that prevents you from transmitting the daily report to OMMA, you're required to record all information and backlog it into METRC within three days once connectivity is restored.
With Cova's automated sales reporting and offline mode, you can easily carry on with your sales and not worry about METRC reporting. All saved data automatically syncs once connectivity is restored, ensuring that you are always running a compliant dispensary.
Q4. Are there any legal ramifications if I don't sign up for METRC by May 26, 2022?
Yes, there can be possible legal ramifications, including fines and license revocation. Just like all other state laws and regulations about marijuana in Oklahoma, METRC reporting is now mandated by OMMA, and dispensaries must comply and fall in line or face consequences. METRC training with your specific METRC account number must be completed, and you must be ready to start reporting your dispensary's inventory and sales data to METRC by May 27, 2022. Compliance infractions can be detrimental to your business, so ensure that you have all your systems set up and choose a cannabis industry-specific point of sale solution that automatically and seamlessly integrates with METRC.
Q5. Do I need a seed-to-sale software system to work with METRC?
No, you don't need a seed-to-sale software system for your marijuana dispensary to work with METRC. If your business is strictly cannabis retail, a seed-to-sale system is not the best fit for you. Despite what you may have read or heard, the truth is that such systems are NOT necessary to keep you in compliance with METRC traceability and reporting requirements. As long as your marijuana dispensary POS can manage your inventory properly and is fully integrated with the METRC tracking and traceability system for reporting purposes, you won't have to worry about any compliance issues. With automatic reporting capabilities, you can easily streamline METRC compliance and focus on making your dispensary operations a success.
Start your METRC-Compliant Journey with Cova
Cova is one of the few METRC-validated dispensary POS providers with two-way integration to OMMA's METRC tracking system. Cova is a seed-to-sale compliant POS that allows Oklahoma dispensaries to automatically report all sales data to METRC in compliance with OMMA regulations. With specialized launch and training, we will help transition your medical marijuana dispensary from a non-compliant POS quickly to our platform seamlessly. We also have a "sooner special" discount for Oklahoma dispensaries that sign up before 4/20. Click below to learn more.