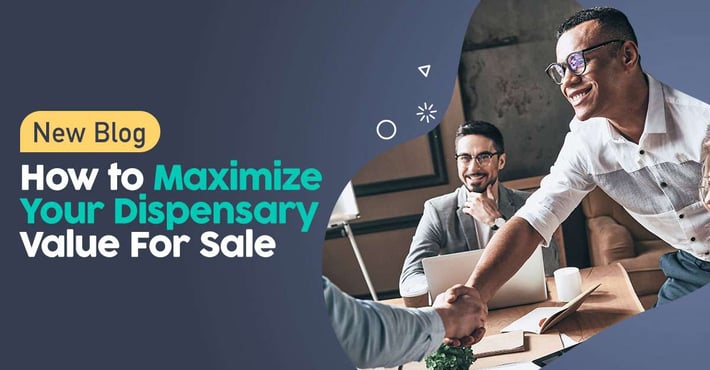 Unless you are a serial entrepreneur, you don't necessarily think about selling your dispensary business, especially when you're your own boss. But sometimes, a lucrative opportunity may arise, or you may decide to retire or exit the marijuana industry altogether. Hence, you must be prepared to extract the maximum value from the acquisition of your cannabis business whenever you decide to sell. The cannabis industry is undoubtedly growing exponentially, and as consolidation is happening, many big cannabis retailers are buying smaller boutique dispensaries to create brand consistency and economies of scale. And as a dispensary owner, if it makes sense for you to sell or merge with a larger enterprise, you must be ready to seize the green opportunity.
With proper groundwork and foresight, a successful exit is possible. But how do you know if you're getting the right price for all the hard work you've put in to grow your dispensary business? Being aware of what makes your dispensary more valuable to companies looking to acquire and what may deplete the overall valuation of your business makes all the difference. The cannabis industry is undoubtedly unique, and potential buyers would primarily want to know whether your dispensary business is scalable and would bring them profits or not. In this blog post, we dive into the five most crucial ways to maximize your dispensary business value and make it attractive to buyers if and when you decide to sell.
1. Keep Your Accounts and Financials Up-to-date
A potential buyer will always insist on reviewing financial information before they decide to buy or invest in your dispensary. Typically, they want to see a profit and loss statement and a balance sheet, from which the current value of all your assets- including property, equipment, infrastructure, and inventory can be estimated. Be prepared to answer questions about how you may have arrived at certain figures. Other than ensuring that your financials and accounts are always up-to-date, you must also keep a record of your lease, payroll, tax returns, debts, and vendor lists. All this information is essential to determine the total valuation of your dispensary business and estimate future growth projections based on current revenue- and may also be audited by independent consultants if the buyer wishes to.
2. Use Advanced Cannabis Retail Tech Solutions
A cannabis POS and inventory management system is at the heart of your dispensary business. Only an advanced cannabis retail tech solution can help you stay ahead of the competition, provide an elevated customer experience, and use data analytics for product purchase and management. If you use a software system like Cova POS, that is constantly updated with changing cannabis regulations and helps you attract more customers to your dispensary, your dispensary will always be prepared for the future and be an attractive target for potential buyers. On the other hand, a generic or free POS system is not ideal for your dispensary, as it doesn't just create compliance issues, but switching costs can be significant as well. Hence, ensure that you invest in the best cannabis retail tech solutions right from the beginning.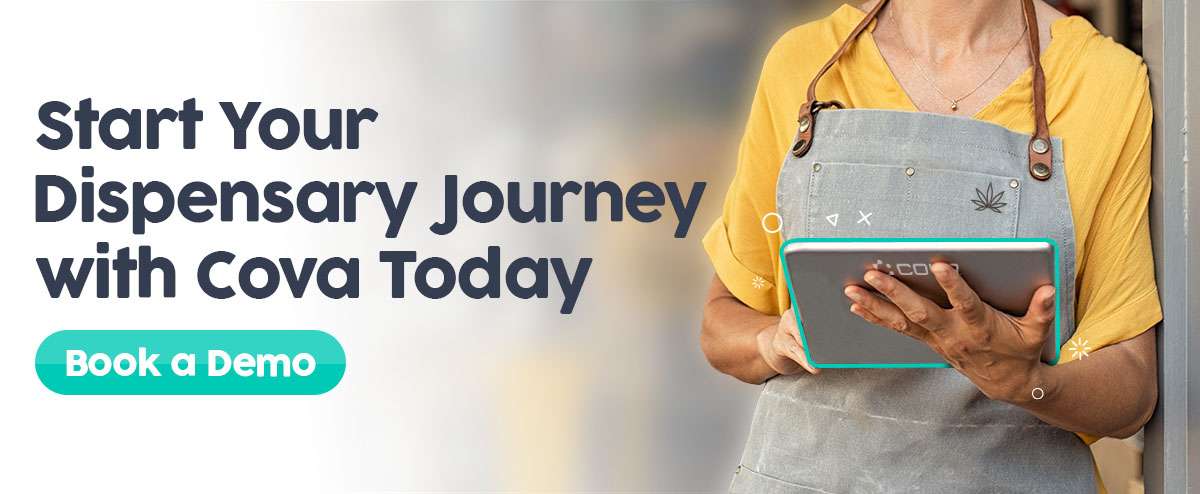 3. Establish Dispensary SOPs & Keep Improving
Standard operating procedures (SOPs) help dispensary owners guide their employees in executing daily operational tasks efficiently to increase profitability in the long term. If you have well-established SOPs, the health of your business will be excellent, as you'll always be cutting costs and increasing profit margins. This means that your dispensary's operational efficiency will make it an attractive investment for potential buyers. Detailed SOPs for your dispensary business related to opening and closing your store, transactions, security protocols, inventory management, quality assurance, delivery procedures, etc. will allow a smooth transition when changing hands, as the new owners can take over and continue operating seamlessly. Ensure that you constantly keep improving all your established processes.
4. Ensure Compliance with License & Regulations
Many potential buyers consider buying or investing in boutique dispensaries because of state license restrictions. Some cultivation companies want to create a vertically-integrated cannabis business but don't want to start a dispensary from scratch, and an existing cannabis retail store is a more viable option for them. Certain US states are restricting cannabis delivery licenses to a specific segment of the population, and bigger cannabis retailers may consider doing a joint venture with these license holders. If you're selling any part of your cannabis business, ensure that you have the appropriate legal license and have paid all your license fees and annual dues. Also, make sure that you have no compliance violations and have been regular with all your tax submissions- these things are crucial in the highly- regulated cannabis industry.
5. Join the Best Cannabis Technology Ecosystem
The most important thing that potential buyers are looking for is whether your cannabis dispensary business is scalable or not and if you're a part of the right cannabis technology ecosystem to facilitate the same. As buyer behaviors change and more people are buying cannabis online, you must ensure that your chosen dispensary POS seamlessly integrates with a cannabis E-commerce and delivery platform. Just not that, integrations with HR & workforce scheduling software, accounting, analytics, reporting, seed-to-sale tracking, etc., are also essential to ensure that your dispensary operations are running smoothly. With a constantly expanding cannabis tech ecosystem, you must work with a partner that offers the flexibility to choose the best-integrated cannabis technology solutions as per your needs. This will make your dispensary business easily scalable and adaptable to the dynamic cannabis industry.
Your business strategy must include your vision for technology as we become a more digital world. Choosing to partner with an innovative cannabis technology provider like Cova will ensure that your dispensary business stays ahead of the times and is always an attractive target for investors or buyers if you ever wish to sell. With seamless integrations to various tech solutions, Cova has the best partner network in the industry. Join us now!