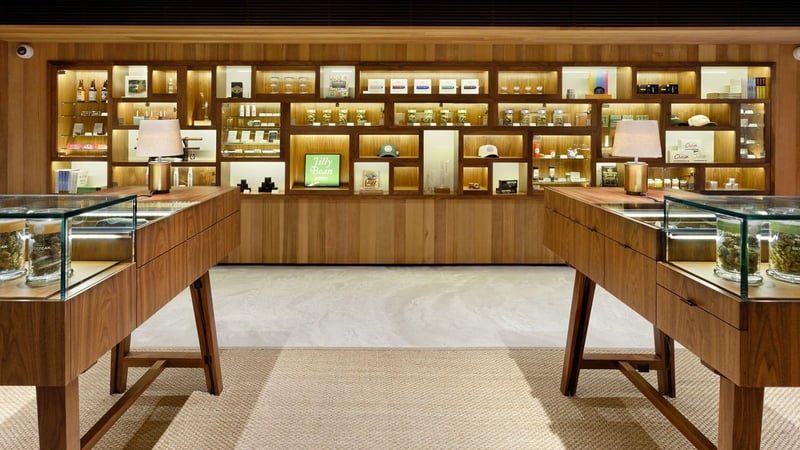 4/20 is all about breaking through the noise. Lots of people, activity, and anticipation naturally means a ton of competition to get noticed. But you don't need to spend thousands to play in this park. Dispensary customers aren't looking for champagne and a red carpet – all they want is a sweet deal that's well-timed and easily redeemedable. Here are five suggestions to help you get a hefty slice of that pungent 4/20 pie.
1. The Art of the Deal
It might seem self-evident, but we see dispensaries every year whose strategy is to post to Facebook, tweet and just hope people stop by. And they probably will – every dispensary sees action on the big day. But if you want to break away from the pack, you'll need an enticing special offer.
It'll need to stand out in a sea of other offers, so be bold and generous. Keep in mind that pulling in cash is only one of your 4/20 goals; even more important is using this event to build awareness of your business, and in the process acquire repeat customers. Consider this potential follow-on benefit when deciding how much to sweeten your deal.
2. Be a Multi-Channel Tease
Tease your 4/20 deal on social channels, and then follow it up with an email to subscribers – both your existing list and the ones who just signed up. Sephora did this well by affording its customers a sneak peek at Black Friday deals on Snapchat and Instagram, before sharing the full details via email. That's three new brand impressions per member before any of them even set foot in the door.
Improve the open rate of your email by using an enticing subject line. For example, try a something like "Exclusive 4/20 deal inside – subscribers only." This group caves to temptation easily, so they'll be powerless to resist.
3. Use Social to Extend your Reach
Amp up engagement a notch by offering discounts to people who help spread the word about your 4/20 specials and business. Try asking your followers for a retweet, Foursquare check-in or geo-tag on an Instagram shot in exchange for an additional discount.
These are quick, low-friction tasks that are easy for customers to complete but have beneficial follow-on effects for brand awareness. Make the discount valid for a future visit, and you'll have a good chance of turning those people into repeat customers.
4. Give Away The Store
"Free gift with purchase." When doesn't that turn heads? Free giveaways work because free stuff is cool. And while goodwill, a friendly smile, and your daily insights of Confucian wisdom are important and valuable, you might need to offer something a bit more tangible if you want see sales conversions. You'll need an item that is pocketable, useful, and above all customizable with your logo. It doesn't need to be 4/20-themed as long as it sports your brand and URL.
We've seen lighters, lip balms, cleverly-designed buttons, and tiny flip-top tubes for carrying rolled items. You can find these festive freebies online, so consider 4/20 an excellent opportunity to order 10,000 of something. When the celebration is over, use the rest for future promos. Every single one of these branded items is a small ad that helps keep your store top-of-mind to whoever carries it.
5. Make it a Party
Look, we all know what's happening here. 4/20 is a celebration, and people need your product to complete the experience. They'll need to go somewhere to stock up, and it should be your cannabis dispensary. So entice people to come to you by making 4/20 an in-store event.
Hire a DJ, decorate, give stuff away, or host a special demonstration. Do whatever you can to make your store feel more festive. Remember that as the stigmas around this industry continue to fade, dispensaries are more than ever becoming social hotspots and meeting places. Get in on some of that action.
As with any 4/20 promotion, it only works if people hear about it. Whatever you do, email your customers and use social channels to get the word out about your event, deals, and discounts. Have a safe and 100 percent complaint 4/20. Download our 420 guide for dispensaries to learn more.