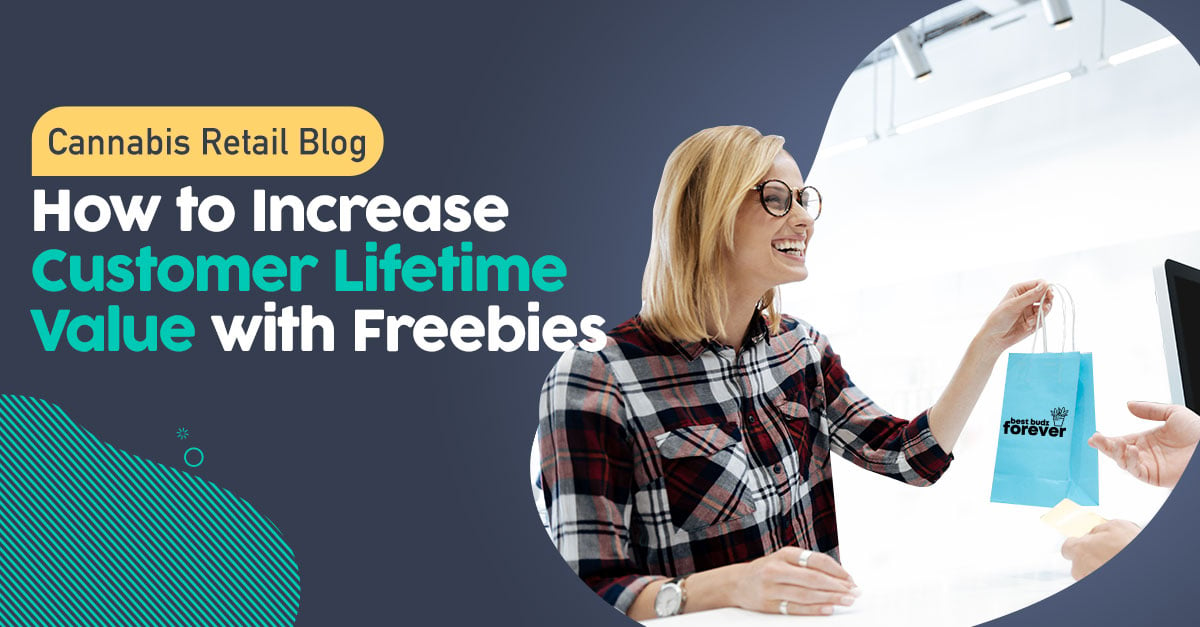 Giving your consumers something tangible to take home from your dispensary is a terrific way to encourage repeat business, increase customer lifetime value, and attract clients who will go above and beyond to become brand ambassadors. In this blog post, you'll find some of our favorite inexpensive but effective cannabis freebies you can provide with every purchase to sweeten the deal and make your customers feel a bit more special, which will work wonders for helping your cannabis dispensary stand out from the crowd.
What are Brand Ambassadors?
A brand ambassador is a person who promotes your company's products or services. They support it naturally and adore your stuff. By demonstrating how your cannabis products help them in real life and letting their genuine affection for the brand come through, brand ambassadors may help humanize your cannabis brand. Customers notice when someone is genuinely invested in a business, and this real passion is highly contagious, which can therefore increase your dispensary profits.
The Importance of Customer Lifetime Value
Customer lifetime value is the total sum of money a client will spend at your dispensary or on your cannabis products throughout an average business relationship. Essentially, it represents the dollar value of a consumer. Hence, it makes sense to allocate marketing funds to put it into practice, but there are numerous additional motivations for increasing customer lifetime value (CLV).
CLV can alter your perspective on cannabis retail marketing in terms of setting loyalty goals or concentrating spending in underserved regions. It will assist you in striking a balance between your short- and long-term marketing objectives and show that you have a better grasp of the financial return on your efforts.
Additionally, CLV allows you to spend more time acquiring high-value customers, which helps you make better business decisions. Perhaps the most apparent benefit of measuring customer lifetime value is the efficient management of your customer relationships, which increases trust and profitability.
How Freebies Increase Customer Love for your Dispensary Brand
Whether it's a sample as one shops at a dispensary or a free item with a purchase, who doesn't love a good freebie? Even things like non-infused chocolates or tea bags go a long way.
Freebies generate a strong and positive brand image for your business. They enhance client interactions and promote favorable feelings and perceptions of your dispensary brand among customers. Happy customers will spread those feelings to other people, generating good buzz for your cannabis retail store.
You provide your customers with the chance to "test the waters" of your business by providing free samples of your products. They will be more likely to look into your other products if satisfied with the freebies you have provided, and will always come back for more.
Even if the freebies you distribute are not samples of your products, your brand will still benefit greatly from them. By making your customers happy, freebies enhance your cannabis brand's image. Receiving something for nothing or receiving something free with purchase is always a surefire technique to win over a customer. It helps your brand stand out from the competition. Essentially, giving freebies is an excellent way to invest in loyal customers for your dispensary. You could also consider including a free gift card worth $5 or more, depending on the purchase value of a customer, which is bound to make them come back to your dispensary sooner than later.
Our 5 Favorite Freebies to Toss in Every Bag
We've established that freebies are an effective tool for building a loyal customer base and increasing the positive buzz for your brand, but what are some examples of freebies to include with purchases at your cannabis dispensary?
1. Free Cannabis Samples
You can use free samples of your products in your dispensary as a gift with each purchase. Whether it's a small edible cookie or a single bud, this is a great way to nurture brand ambassadors and increase customer lifetime value. It's especially helpful when you have added a new product to your roster. If this is not allowed by the regulations in your state or province, you can always include non-infused samples of edibles like chocolates, cookies, etc.
2. Water Bottles or Travel Mugs
Sustainability is an important value for many people these days, so including a freebie that aligns with and promotes sustainability will go a long way with many customers, such as a free bottle or travel mug that they can use in their day-to-day lives.
Additionally, if you make it a customized bottle or mug with your dispensary brand's logo on it, it'll have the benefit of being seen when used in public which will increase brand awareness and could gain you some customers. These items are slightly pricier, but the return on investment will be worth it when used for shorter freebie campaigns.
3. Customized stickers
A super cost-effective freebie that's easy to include with all purchases and has a host of benefits is customized stickers. You can design a sticker with your logo and even your social media platforms' QR codes. This way, customers can easily locate your online store or ideal social platform.
Not to mention, these could be placed on customers' laptops or cars, or a range of places where they will be viewed by others, which will increase awareness of your dispensary brand.
4. Keychains
Another high-value but cost-effective gift that you can offer with a purchase is a keychain. You can design keychains with your cannabis dispensary branding on them or with a simple, appealing design.
5. Iron-on designs
Lastly, you could include something less popular, but not because it won't be enjoyed by many people. Something like a small iron-on design can be included with every purchase. You can have different designs for different weeks or months so that customers want to keep coming back to collect each design. Again, these have the benefit of increasing brand awareness if they're placed on items that people will see.
Bonus Tip:
You could invest in a few of the higher-cost examples (bottles, travel mugs, and keychains) while stocking up on a decent amount of stickers and iron-on. This way, you could include the higher-cost freebie with higher-value purchases while including the cheaper ones with any purchase. By doing this, you incentivize customers to spend above a certain point to get the higher-value free gift, but no customer walks out the door empty-handed.
Build Customer Loyalty and Increase Dispensary Profits
Anyone would be happy to receive a little something for free with their purchase, whether it's a seemingly higher-value item that can be used daily, such as a water bottle, or a simple sticker with a unique but interesting design. Free gifts are a great way to show customers that you appreciate them and want them to come back again. Not only does it encourage repeat business, but it also builds customer loyalty and creates brand ambassadors who will tell their friends about your store.
Whether you choose one of our top picks or go for something that is completely your own, we have no doubts that by including a gift with every purchase at your dispensary, you'll gain all the benefits this strategy has to offer and maximize dispensary profits.
Visit Cova's blog for more cannabis dispensary marketing tips and or click below to see how our cannabis retail tech solutions' streamlined compliance, streamlined ease of use, and unmatched dependability can benefit your business.