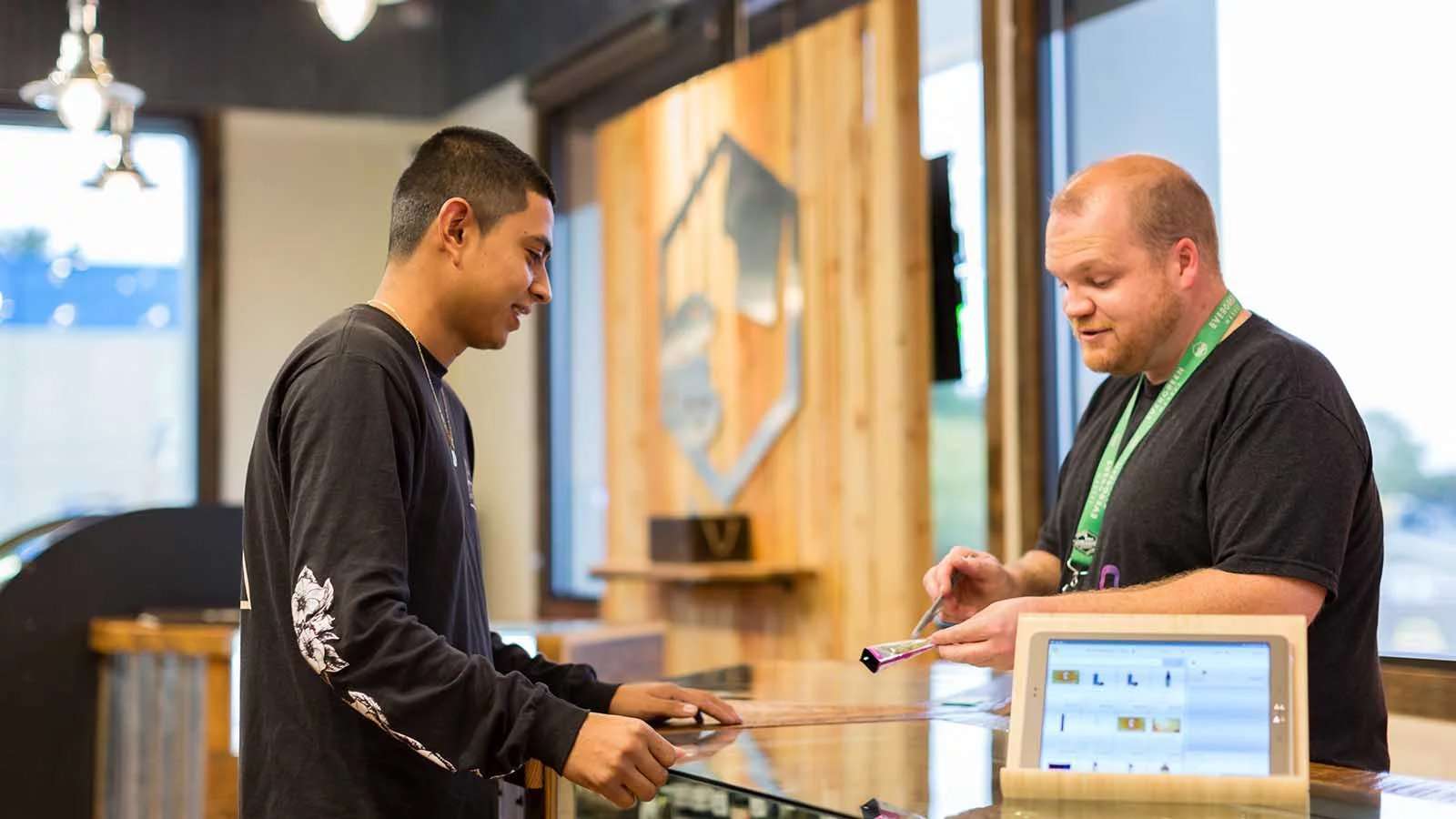 If you're launching your cannabis retail business or are expanding into a new location, you know that there's a lot involved with the process. Between licensing, local approvals, finding a location, and preparing for daily operations, there's a lot on your plate. But running a store requires building a great team as well, and it's necessary that you take to find qualified, responsible, and trustworthy staff to fill various positions at your dispensary.
One of the most visible positions in cannabis retail is that of a budtender. Your budtenders are at the heart of your customer service/sales team – they interact with customers, recommend them suitable cannabis products, address their concerns, and ensure that sales floors are adequately stocked. From the canna-curious to the connoisseur, a good budtender must be able to help every client find exactly what they're looking for – even if they don't know themselves.
What does a Budtender do?
(Job Description of a Budtender)
We are seeking enthusiastic, personable budtenders who can use their extensive cannabis product knowledge to guide customers to the appropriate medical or recreational product and provide impeccable customer service while complying with all regulations. Budtenders must provide customers with prompt service and quality products while maintaining a clean, safe and comfortable store environment. Budtenders also should keep abreast of the latest developments in cannabis laws and regulations to ensure legal compliance.
The responsibilities of the budtender include greeting customers, answering customers' questions regarding the different strains of cannabis, their medicinal uses, and methods of consumption, and keeping the manager informed of any complaints or operational issues. You will be responsible for assisting the management team with the activities and operations of the store while abiding by all policies, procedures, and operational guidelines. You'll also assist in training and educating cashiers in cannabis products and customer service.
What are the Responsibilities of a Budtender?
(Budtender Job Duties)
Check customers' ID to verify legal age; demonstrate excellent communication skills and deliver exceptional customer service.

Guide and direct customers in their cannabis purchasing journey; advise them on cannabis products based on their preferences, needs, and budget.

Answer customer questions and concerns; ensure that they are well-informed and leave the store satisfied with their purchases.

Process customers' payments via the dispensary's point of sale system; ensure compliance in all transactions.

Meet and exceed sales goals; maintain a regular inventory of products and ensure that the sales floor is adequately stocked.

Assist with opening/closing of store and other tasks as assigned.
Budtender Job Qualifications / Requirements
(What skills do you need to be a budtender?)
In-depth knowledge of cannabis products, strains, and consumption methods

In-depth knowledge of all products carried in-store

Impeccable customer service skills

Retail experience preferred

Minimum 21 years of age

Must possess a valid driver's license or state ID

Must pass any required background checks

Must possess current state cannabis worker license or permit (if applicable)
Get Ready To Build Your Dispensary Dream Team
Whether you're building a new team or expanding your existing staff, you'll be happy to have your very own copy of our ready-to-use updated job description template that will save you valuable time when hiring employees at your cannabis retail store.
Download our free template to learn about the most common dispensary job positions like General Manager, Compliance Manager, Budtenders, and Delivery Driver, complete with an overview of the role, list of responsibilities, and qualifications.