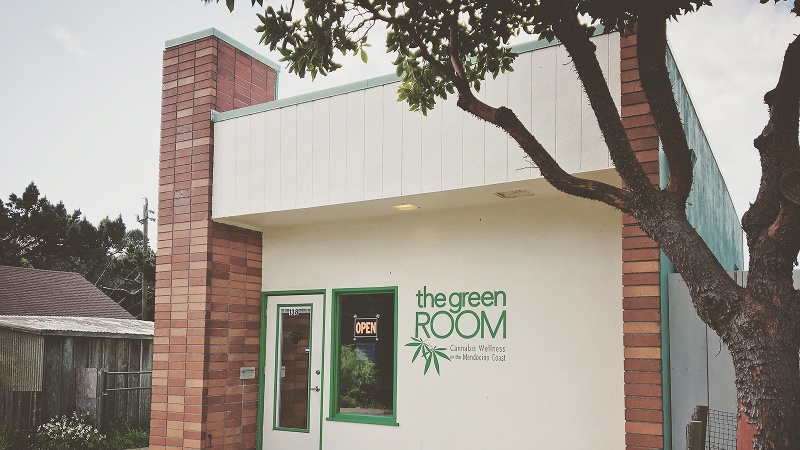 For the staff at The Green Room, the summer of 2018 was a hectic time. The boutique, dual-purpose dispensary — nestled on the coast of California's famed Mendocino County — was preparing for the launch of adult-use sales, and management knew it was time to upgrade to a cannabis-specific POS platform.
Continuous Evolution and Product Improvement
"For me, the choice was easy," said John Grainer, Director of Operations for North America. "After many hours of vetting the competition, it seemed Cova had the most robust back-end and analytics."
John and his team knew early on that they'd made a good decision. Not long after completing the onboarding process, The Green Room co-founder and manager Nate Boucher relayed several suggestions for system improvements to the Cova support team. To his pleasant surprise, every single one of them was addressed within a week's time.
But things move fast in the cannabis industry. Fast-forward one year, and Nate and John were nervous about the looming transition to Metrc — and naturally receptive when another cannabis POS provider approached them.
"Their pitch was that 'Cova doesn't do real-time updates to Metrc — they do a spreadsheet at the end of the day, and if any one number is wrong, then it rejects the whole spreadsheet and you have to physically go through and find that one digit,'" Nate recalled. "This caused major concern, because finding errors in a spreadsheet is tedious when it's 20-plus digit numerical code.
"We were panicking, and they sold us with that pitch."
Initially, Nate was pleased with many of the features offered by the platform. But he soon discovered a major shortcoming with the new POS.
"We got about two-thirds of the way through implementation and found out they don't have any cash management system whatsoever," he said. "I was unable to manage all my cash and would need an entirely separate program just to do what Cova was already doing for me.
"Even worse, they said they wouldn't even begin working on a solution for this until next year. Not what I was hoping for!"
Two-Way Metrc Integration
Luckily, Cova had been diligently working on its live, two-way Metrc reporting functionality — which meant no more manual entry or digging through spreadsheets to find errors.
"That's when I got a call from my Cova rep, who told me they'd just switched to the live Metrc updates," Nate said. "So we hit the brakes on the new platform and moved everything back to Cova."
With this critical new feature in place, Nate was relieved knowing that every transaction would be automatically reported to Metrc in real time, saving him and his staff even more time and ensuring accurate compliance reporting.
"That's just another example of how Cova came up with an innovation that solved the problem," he said.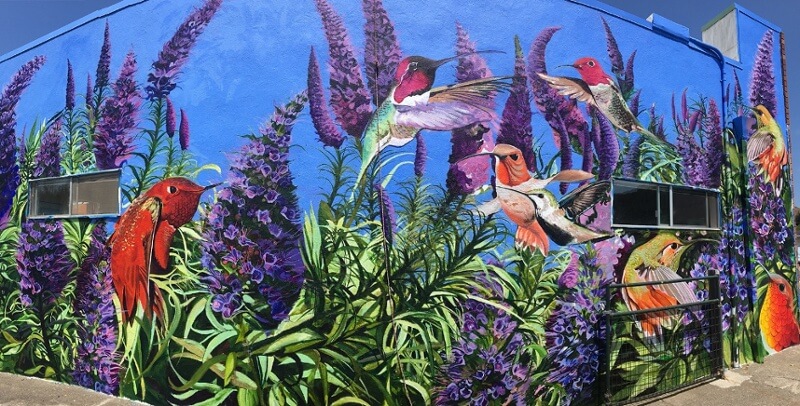 Mural by Nicole Ponsler at The Green Room in Point Arena, CA
Industry-Leading Customer Support
Ultimately, Nate and John credit Cova's attentiveness to customer feedback and quick delivery of solutions as their main reasons for returning.
"Cova's support team is all-time," Nate said. "No one has a perfect system, and that's just the way it is at the moment. But being able to address issues when they arise is really what won us back."
According to Nate, system onboarding is another major point of difference between the two POS providers.
"Those other guys do everything over the phone or by video conference," he said. "You don't get a personalized introduction." Cova, on the other hand, provides one-on-one support through the entire onboarding process.
"My Cova support guy, Greg, was very communicative and incredibly smart, kind, and well-spoken," Nate said. "Having his help throughout the process made me feel much more comfortable, and also like I was getting something for what we paid for in implementation support."
"Cova is excelling in the area of customer support," he continued. "We're stoked to help them grow and remain a faithful customer."
Want to see exactly what Cova can do for you and your cannabis retail operation? Book a free demo today!