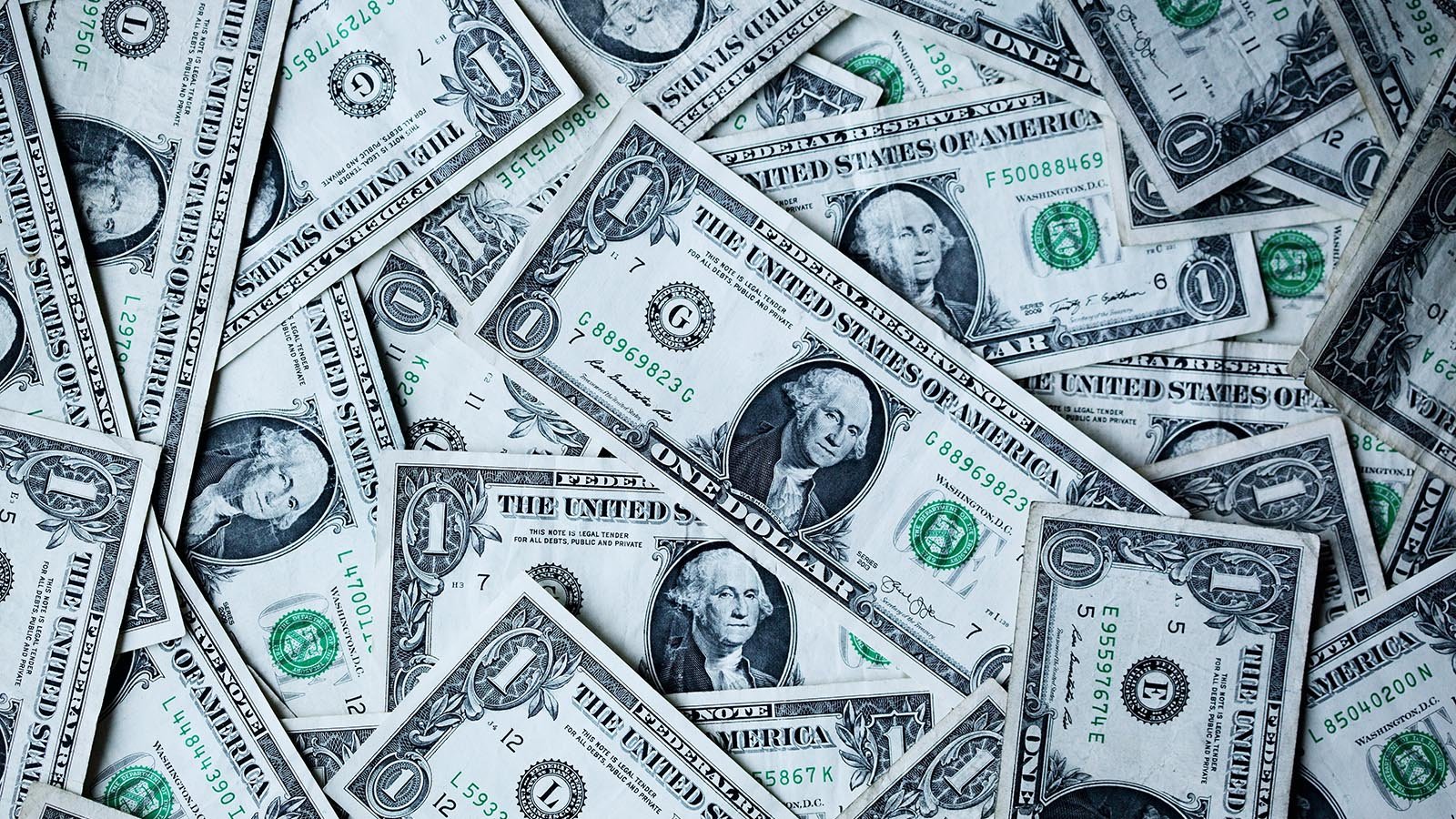 North America's legal cannabis market is estimated to rake in $20.2 billion by 2021. And most of that money will come in the form of cold, hard cash. Every year and all over the United States, millions of dollars arrive at state tax offices delivered by dispensary owners, some of whom must travel hours across the state with huge sums of cash in tow. Why are cannabis dispensary owners forced to manage so much cash? The answer is simple: a severe lack of access to banking for legal cannabis companies.
Because the U.S. federal government still views cannabis as a Schedule I narcotic, most banks refuse to take on cannabis businesses even if marijuana is legal in the state. With no access to banking, cannabis businesses are left without the ability to process credit card payments, deposit cash, write checks to suppliers, and much more. Beyond inconvenience, businesses run entirely on cash are vulnerable to internal and external theft and major accounting errors.
The U.S. Congress is working on a fix to the cannabis banking problem. A bipartisan-authored bill that would address the issue – and happens to be the most robust solution to date – is currently circulating the House Financial Services Committee. That same committee is gearing up for a hearing on the industry's lack of access to banking.
Until a solution is signed into law, managing cash is going to be synonymous with running a cannabis business. So let's discuss how to manage cash at a cannabis dispensary.
More Money, More Problems: Cannabis Cash Management Best Practices
1. Train Customers for Cash-Only Transactions
Much of the cannabis banking conversation is fixated on the idea of customer inconvenience. It's true -- a customer may be annoyed when they find out your dispensary is cash-only and it's important to have an ATM on site for these exact moments. But after the first couple of trips to your cannabis dispensary, customers are pretty easily trained to come bearing cash.
The key here is setting expectations. Provide cash-only reminders on your website, social media, and local listings so potential customers are aware of the policy. Also, include the on-site ATM fee so customers can decide whether they want to pay for the convenience or stop for cash at their bank ahead of time.
2. Take Advantage of New Cash Transportation Services
Cash management issues go far beyond temporary inconvenience for the customer. Without a bank account, where do you store sometimes millions of dollars in cash safely? And even if you have a bank account, major armored car companies like Loomis will not transport cannabis money. So how do you get the cash out of your store and to a secure storage site without getting robbed?
For better or worse, the lack of access to banking spurs innovation. There are well-financed, highly trained, bonded cash transportation services now that service the legal cannabis industry. Find a smart, cannabis-friendly cash transportation company that will take your cash at different times, on different days, using different vehicles and routes to get your cash to their safe storage site.
3. Be Weary of Companies That Offer "Credit Processing"
Sadly, not all cash management solutions for cannabis retail are worthy of your time. Companies claim to offer credit card processing for cannabis dispensaries, but we highly suggest avoiding these. There are many different schemes; from cryptocurrency exchanges to those that simply change your corporate name so payments look like they're coming from a mechanic shop, for example, instead of a dispensary.
And these schemes may work for a while, but it's not a matter of if your payment processing will get cancelled, but when. All it takes is one person looking at their credit card statement, realizing they never spent $150 on car repairs, and reporting the transaction to their credit card company. Enough of these payment reports could reasonably look like money laundering to a discerning auditor, so it's best to stay far away.
4. Harness Technology That Protects Your Cash
As a cannabis retail owner, you deserve a technology partner that understands your unique needs and anticipates the protections you'll need. Cova POS is made with the cannabis industry in mind and is designed to protect your cash in two ways:
The U.S. version of Cova's POS purposefully does not integrate with these payment processing "solutions". We choose to do this because it protects your business from compliance problems or any suggestion of money laundering. While it's possible to use these payment processors in conjunction with our system, we believe it's our duty to protect your business from these service providers.
Cova also harnesses smart drawer technology that tracks cash as it moves through the store. Our Skim feature, inspired by technology used in the casino industry, tracks cash as it moves from the customer's hand, to the cash register, and the back office. A store manager or owner can see how much cash is in each register at any time from their office. If a drawer is getting too full, some of that cash can be skimmed from the drawer and stored in a safe or vault, keeping the amount of cash up front minimal.
5. Consider a Cannabis-Friendly Credit Union
Big banks aren't likely to jump into the cannabis industry until Congress explicitly says they can. But smaller banks are more willing than ever to take on the risk. According to the U.S. Treasury Department, nearly 500 financial institutions across the country are cannabis-friendly, up from zero in 2014. So it's more possible than ever to find a local credit union or small bank near you that will do business with your dispensary.
Speak with other cannabis business owners to find out which bank is the best and be sure to do your research. Some of these cannabis-friendly banks charge high monthly, annual, and/or transaction-based fees and can have other important fine print.
There is exciting potential for the U.S. Congress to finally address the cannabis banking issue, but until then cash is king. All dispensary owners must utilize cannabis cash management best practices to protect themselves from internal and external theft and compliance errors.
Helping your cannabis business thrive is our business. Subscribe to our blog for dispensary best practices, industry trends, and the latest cannabis news.