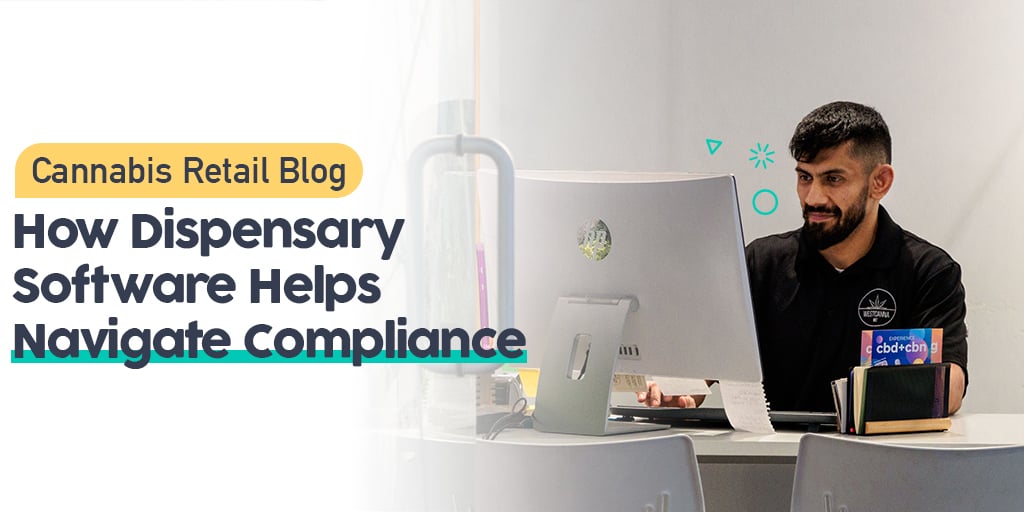 With the significant expansion and legalization of cannabis across the US, the industry's growth potential has skyrocketed over the past few years. This rapid development has created a patchwork of regulations across different states, each with its specific laws and compliance criteria.
Today, operating a cannabis company entails navigating a complex network of licensing and permit requirements of various states and local jurisdictions. The application of Internal Revenue Code 280e has further compounded complexities for cannabis businesses.
Being one of the most highly scrutinized industries, it can be challenging to abide by the never-ending list of stringent rules and regulations for dispensaries. However, with the right cannabis software systems, you can breeze through the intricacies of cannabis compliance challenges.
Compliance Regulations in the Cannabis Industry
Cannabis businesses face a range of regulatory obligations. Failure to adhere to these regulations can lead to severe consequences, including substantial fines, penalties, and, in the worst-case scenario, the revocation of your cannabis dispensary license. Here's a rundown of some general requirements, but it's best for you to check with state laws before proceeding:
Dispensary Licensing
Above all, setting up a cannabis company requires getting a license to operate in your desired state. However, the process of acquiring a license is super taxing and involves background checks, facility plans, and financial proofs.
The type of dispensary license granted can vary depending on the state. Also, it may mandate cultivation, manufacturing and processing, distribution, retail sales, and testing laboratories – each with its own set of regulations.
Rigorous Testing
Another challenge is the safety and quality checks of your cannabis products. The real trouble is keeping track of the potency and cannabinoid profile information for each product. Ensuring compliance with testing protocols and standards can be demanding for cannabis companies.
Packaging and Labeling Check
Many jurisdictions require cannabis companies to abide by strict packaging and labeling regulations. These include child-resistant and tamper-evident packaging, ingredient disclosure, accurate dosage information, and user instructions.
Marketing Constraints
The biggest compliance challenge for cannabis businesses is to manage your state's marketing restrictions while advertising your cannabis products. Misleading claims or unwarranted youth exposure may result in dire consequences.
Primary Obstacles in Regulatory Cannabis Compliance
Here's a list of the main challenges that a cannabis company faces to remain compliant with state regulations:
Inconsistent regulations across different states
Different licensing procedures, fees, and zoning requirements
HIPAA-Compliance with medical marijuana
Taxation and financial compliance
Unauthorized access to products
Seed-to-sale tracking via Metrc or BioTrack
To be clear, there's no simple way out of compliance in the cannabis industry. If cannabis business owners aim for long-term success, they must secure appropriate cannabis insurance coverage and display a strong commitment to compliance.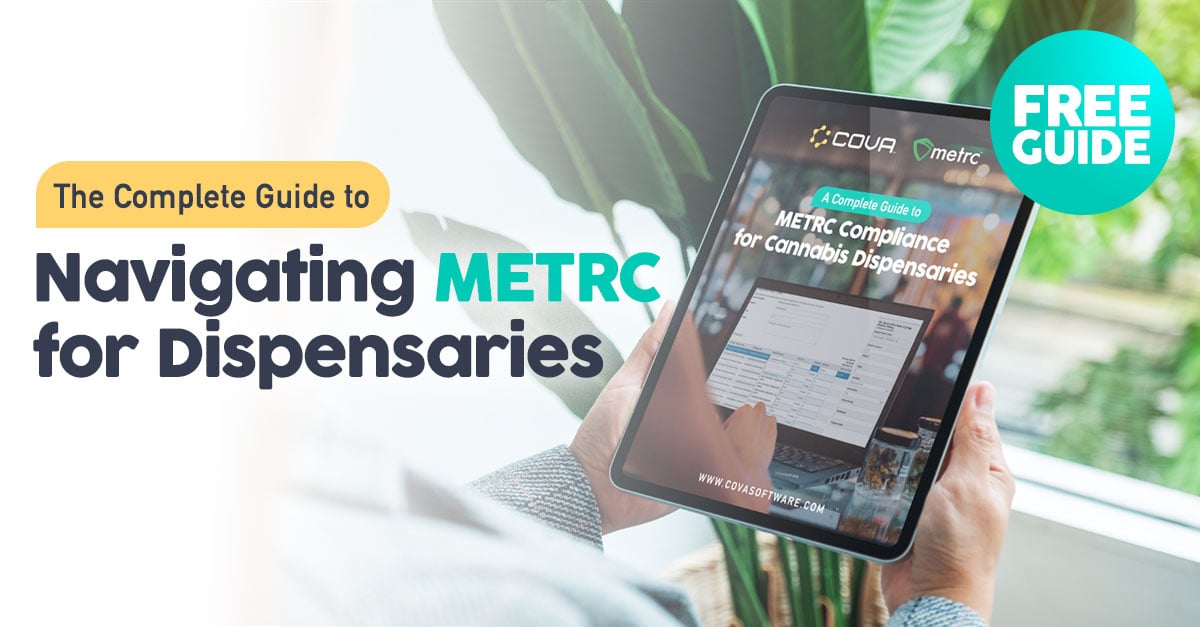 How Cannabis Compliance Software Helps Retailers
Fortunately, cannabis software solutions like Cova have the answers to your compliance problems and know what it takes to keep you ahead of the competition. In addition to streamlining your dispensary business operations, the right cannabis software will help you boost revenue. Here's how it benefits your cannabis business:
Efficiently Manages Data and Paperwork
One of the biggest challenges for a dispensary business owner is to deal with all the paperwork. This includes handling invoices, reports, orders, compliance reports, and whatnot! In addition to paperwork, there's a whole list of other responsibilities such as coordinating team schedules, overseeing cannabis inventory, and handling financial tasks.
However, efficient cannabis software with a compliant POS System takes the tedious work off your hands, so you can focus on other aspects of your business. Tailored specifically to cannabis industry needs, the ideal POS system offers precise sales tracking, seamless inventory management, data recording, and many other features to empower cannabis business owners.
Quick Payments and Transactions
With the world going digital, customers want a choice of payment methods, and cannabis customers are no exception.
Using mobile-friendly POS Systems significantly helps with giving your customers solutions like cannabis eCommerce and digital payments, which ultimately boosts your revenue. But make sure that you watch out for non-compliant cannabis payment solutions.
Minimizes Errors and Mishaps
To comply with state laws and regulations, cannabis dispensaries in the US must regularly submit reports to state authorities. Needless to say, regular report filing may double the chances of human error.
The most common compliance violations include faulty deliveries, out-of-limit purchases, and inadequate inventory reports. A cannabis software that seamlessly integrates with tracking systems like METRC for cannabis retailers has the potential to minimize the risk of human error, as it automates the entire process, effectively reducing the probability of compliance violations.
Helps Analyze Cannabis Retail Data
When running a cannabis business, relying solely on personal knowledge and experiences for decision-making might not be enough - you need to analyze cannabis data properly to strategize. The best way to overcome this challenge is by utilizing advanced cannabis software with AI data analytics, which helps you gather critical retail data and make data-driven decisions.
An advanced dispensary POS System encompasses a variety of essential tasks, such as generating reports that dig into total profits and profit margins. By leveraging this data, cannabis business owners can monitor losses, profits and track where the business is headed in the long run.
The ideal cannabis software helps compile top-selling products and vendors that help boost sales figures. This way, business owners can effectively manage their businesses and optimize their expenditures to ensure maximum productivity.
Conclusion
With inconsistent state-level legalization and ongoing changes to cannabis laws, compliance has become harder than ever before. And quite obviously, there's no easy way to get around it either. However, you can't let these challenges hold you back. Whether you're looking for digital payments, error-free report submissions, inventory management, or efficient paperwork, there's always a solution: advanced cannabis software like Cova. Once you get your hands on the appropriate software solution for your cannabis business, you can breeze through those daunting compliance challenges.