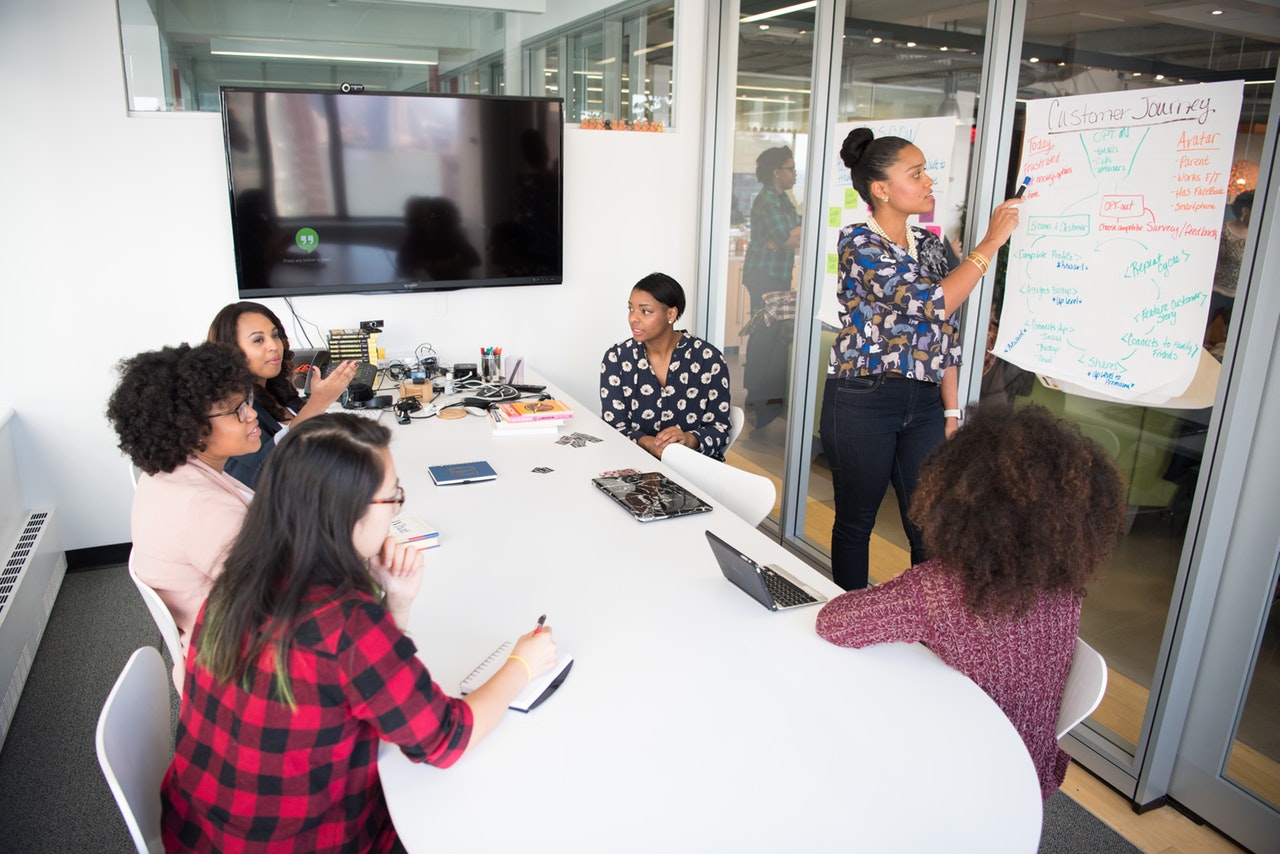 To make any business idea successful, you have to surround yourself with the right people. The same goes for cannabis retail business owners. The hiring process is extremely important, and you need to invest the necessary time and energy to make it successful. Also, you need to make sure potential millennial employees find your offer tempting and worth applying for.
If you need new employees, but you're not sure how to approach the
recruiting process
, we've got you covered. The guide below will tell you everything you need to know about hiring millennials for your cannabis retail business.
Let's break it down together.
1. Offer Smooth Onboarding
The onboarding process might be intimidating for potential employees. Fearing they might not be able to fit in and acquire all the skills and knowledge they need, they might give up applying. Therefore, you need to ensure millennials feel like they're in good hands. Provide a smooth onboarding process which includes:
a mentor to monitor their progress
constant help
team-building with the rest of the employees
no stress
Improve onboarding to attract more potential employees. Make sure they feel welcome and appreciated to secure maximum retention.
2. Provide Training & Education Opportunities
Times are changing fast and people are no longer willing to sit in the same job for 40 years, fearing they might never find a new one.
As a business owner, you need to be able to provide something truly valuable to potential employees. They'll appreciate nothing more than the chance to learn, grow professionally, and self-improve.
This is why you should offer training and education opportunities in the cannabis industry, like seminars, workshops, and mentorship. If they feel like they'll have the chance to develop professionally, they'll be more willing to start working for you. It's that simple.
3. Point Out to Your Corporate Ladder
The best employees are those who are working hard to build a serious career. They are the ones who'll give it their best and turn out to be an employee worth fighting for. To recruit ambitious millennials with competitive skills and knowledge, you'll need to offer something more. You'll have to offer an advancement opportunity.
Make sure you present the following facts:
the hierarchy of your business
employees working in different positions
requirements leading to a promotion
Let them know they'll be able to build a career and stay in the cannabis industry for the long run. This will be a great inspiration for them and a motivation to become a part of your team.
4. Be Aware of the Importance of Their Salary
It goes without saying that money is another major factor when it comes to recruiting potential employees. It's what might make the difference between you or another employee looking into hiring the same person. You need to offer a salary that will:
make them feel appreciated
show you value their skills and knowledge
be in accordance with the responsibility you're giving them
be competitive on the market
Do your research and find out how much your competitors are paying their employees. Consider all of the above factors and settle on a sum you feel will do the trick for your employees.
5. Introduce Them to Your Culture
Creating a sense of belonging is the final touch to your recruiting strategy. Millennials will want to feel like a part of something bigger. To attract and recruit them, you should:
emphasize company goals and passion
show how employees communicate with one another
share company's concerns about the environment or other global issues
give insight into the culture you're nurturing together
By showing that the job you're offering is more than just a job, you'll be able to recruit more employees. A positive and healthy work atmosphere is one of the major elements, and something any potential employee will be delighted to hear about.
6. Write Unique Job Descriptions
Finally, don't forget to pack all of the above into a professionally written job description. Potential employees will draw conclusions based on the way you've written it. It can either make or break a deal with them.
That's why your job description needs to be unique, appealing, and easy to comprehend. Here's what to think about:
the conversational style of writing
adding visuals
being specific about what you're looking for
structuring it properly into smaller chunks of text
Also, don't forget to proofread everything and ensure you're writing accurately. Use services such as Top Writers Review or Grammarly in case you need help. If you make a job description readable and with a specific tone to it, you'll end up with many more applications than you might think.
You can find job descriptions specific to the cannabis industry here.
Final Thoughts
For you to recruit millennials for your cannabis retail business, you'll need to work on creating a balanced work atmosphere and a straightforward relationship form day one. Luckily, the steps above can help you recruit quality employees and improve your business.
Attract Top-Notch Talent with Cannabis Job Description Templates
If you're preparing to open your cannabis retail store or are looking to expand your team, download our free cannabis job description guide — it's full of ready-to-use descriptions for every position in your dispensary. Get your free copy today!