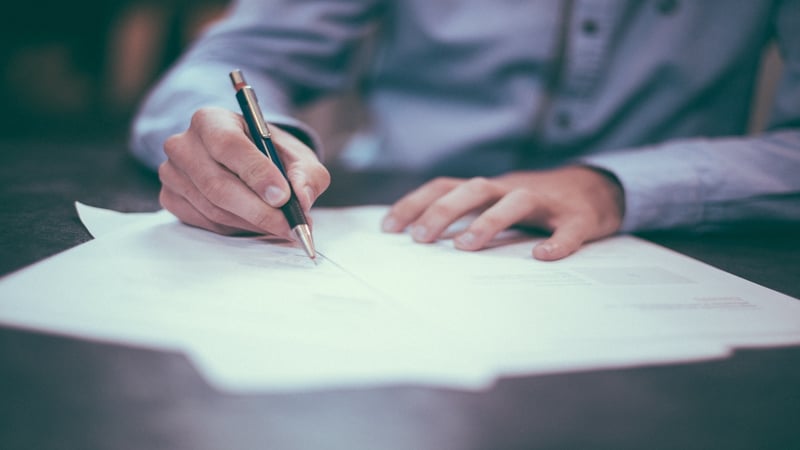 Trying to get a job in today's economy is challenging enough, but trying to get hired in a niche industry can be an even taller task. When it comes to trying to get hired as a budtender, you might be surprised that it takes a little more preparation than your typical retail endeavor.
First things first - before worrying about what budtender interview questions you might be asked, your application will need to stand out from the rest of the crowd. We've compiled five crucial things your employment application should include if you want to work in the cannabis dispensary.
How To Get A Budtender Job:
1. Choose your references wisely
It's common knowledge that most employment applications will include a section about personal or professional references, but think about who might really help in this particular instance. You might not want to list people who aren't supportive of the marijuana industry or those who don't know you well enough to vouch for your work habits. Your best bet usually includes prior co-workers or people who want you to follow your dreams no matter what they are.
2. Demonstrate your budtender job knowledge
For those who have worked in a cannabis dispensary before, you'll be able to tackle this with ease. To be serious about becoming a budtender, you should invest your own time in learning about the products on the market, the cultivation process, genetics, extracts available, and more. Your customers will range from cannabis newbies to veteran consumers, so budtenders should be prepared to answer a gamut of questions. Post application start preparing for interview questions about products you're using, strains you prefer that would test your cannabis expertise
But for individuals who are applying to work in the industry for the first time, you'll need to demonstrate that you have a working knowledge of common products and strains. You don't need to memorize the entire shop's menu, but showing that you are aware of the basics will give you a leg up.
3. Showcase your this as your career path desire
Not only will it help you to brush up on your terminology, but any information that might point to extra know-how is essential. Do you have a budtender certification or are you in the process of obtaining one? Great, jot it down. How about mentioning that you read industry specific magazines? Anything you can do to show a marijuana dispensary that this isn't just "another job" for you will matter.
4. Talk about your customer experience
However, a passion for cannabis and the culture is simply not enough. Dispensary owners are adept at weeding out good budtenders from bad ones, so if you have zero retail experience or can't point to any instances where you provided epic customer service, you might have a hard time getting your foot in the door. Your application is your first opportunity to show managers why you can thrive in a busy sales setting and that you have what it takes to be a team player.
An applicant with experience in customer service is essential, as happy customers make return customers. After all, no matter what you're selling, retail is retail. Also, many customers may be first-time visitors who are anxious about the process and what to purchase. A patient team member with a friendly and helpful demeanor will make their experience at your dispensary a positive one. You should demonstrate in your application how you would handle an in-store scenario around a role-play situation.
5. Include your hobbies
No matter how embarrassed you might be about your favorite pastime, you'll want your application to demonstrate that you are different from all of the other potential new hires. If your activities can illustrate your passion for cannabis, even better. No room on the application for your hobbies? Make one, and show that you can think outside of the box.
Building a cannabis dispensary A-team can be hard to do, so it's in your best interest to make your application shine right out of the gate. A budtender is more than a retail employee. They are a storyteller, friend, expert, and more. Dispensary owners are looking for a knowledgeable, trusted budtending team, so display these qualities in your application to avoid time-consuming mis-hires. Then, use your interview to really impress them. Looking for more industry information to beef up your knowledge base? Subscribe to our blog today.