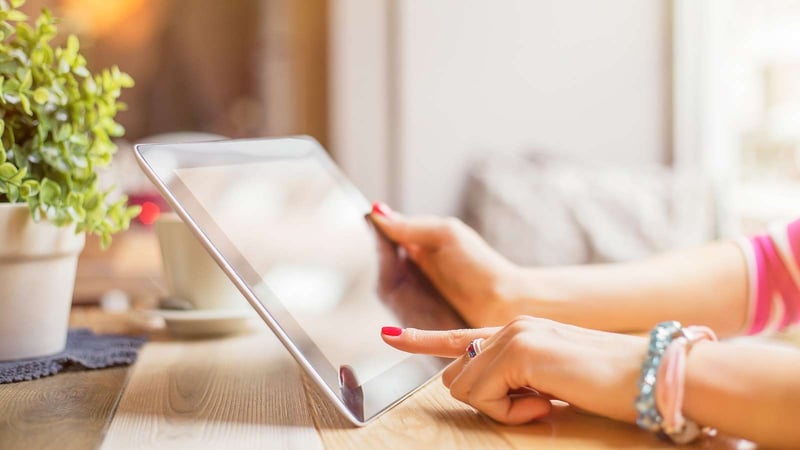 Dispensary owners have one of the most challenging and time-consuming jobs: staying profitable, looking after their staff, preventing theft, remaining compliant; the list goes on and on. And over time, it can become quite difficult keeping a pulse on the day-to-day: clutter might build up, budtenders may not be up to speed, and customers visiting your dispensary for the first time may require a unique approach when it comes to shopping and buying cannabis products.
But by incorporating digital technology, you can maintain a dispensary experience that will turn new shoppers into repeat customers and budtenders into rock stars. Here are three ways touchscreen menus can help:
1) Provide useful information for your staff and your customers
Websites like Leafly have become a favorite resource for consumers to access rich content and news in the comfort of their own home. Make your cannabis retail experience enjoyable and memorable by incorporating some of that content within your retail space through touchscreen menus. Doing so will provide your customer, or even that junior budtender, the ability to obtain useful information with a simple swipe on an iPad.
2) Allow for creative merchandising
When people go shopping for shoes, they don't shop by material; they shop by occasion. Touchscreen menus can provide an easy way to test out creative merchandising ideas without having to revamp your entire dispensary layout. For example, configure your touchscreen menus so customers can browse for strains by occasion: relaxing at home, attending a social event, or even studying.
3) Increase sales and prevent theft
Touchscreen menus also allow a manager to group similar strains and infused products, giving your staff the knowledge to recommend complementary and compatible items to customers. While retailing high-end and specialty items (gold and diamond encrusted vaporizer anyone?) can provide a draw for customers to choose your dispensary over someone else's, it can also be an expensive loss if someone with sticky fingers swipes that off your shelf when your staff isn't looking. Instead, feature these specialty products within your touchscreen menus so your customers can examine all its details digitally, while the real thing is physically locked up safe and sound.
Retail experiences like the Apple Store initially introduced the use of technology to enhance a person's in-store experience. But your dispensary does not have to look like an electronic store to attain a memorable experience with your customers. Touchscreen menus can be a simple and straightforward way to give your dispensary a sleek, modern vibe and minimize clutter.
Interested in learning more? Contact Cova today to learn more about how our digital technology designed for cannabis dispensaries can help you.