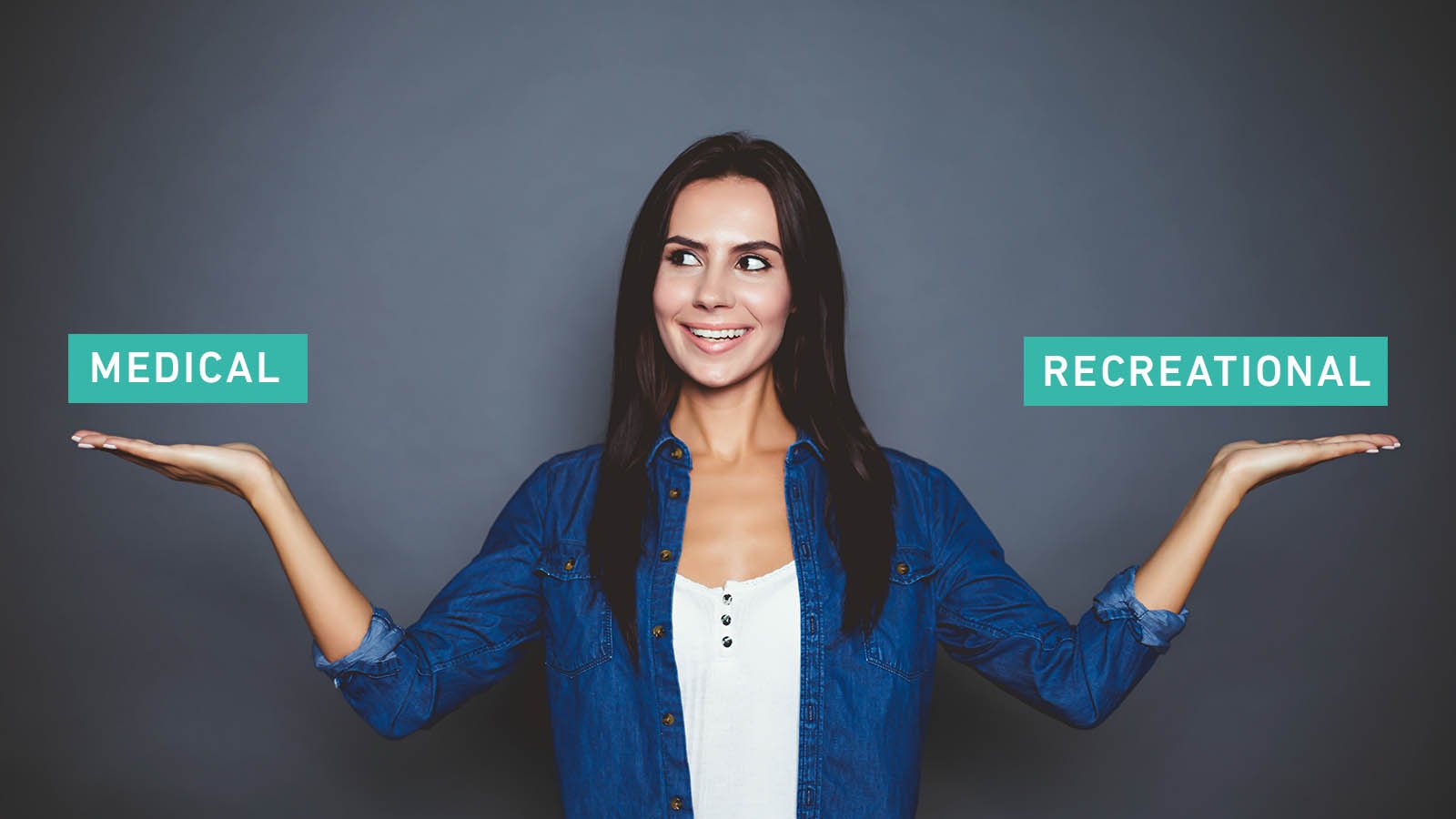 After becoming the 10th state to legalize recreational cannabis in November 2018, Michigan's marijuana market is heating up. And with projections now calling for more than $650 million in annual sales by 2023, cannabis entrepreneurs should know there is enormous potential in the state.
In Michigan, medical provisioning centers will get first dibs on coveted retail cannabis licenses later this year. As such, the transition from medical to recreational will no doubt be highly popular. But the change does come with major operational differences, compliance requirements, and customer needs.
Applying for a license in Michigan? Continue reading for things to consider when transitioning from medical to recreational.
The Difference Between Medical Dispensaries and Recreational Cannabis Stores
Before making the transition from medical to recreational, it's important to understand what this change will mean for your business.
Changes to Your Customer Base:
Your customers are not "patients" anymore. The information and the type of product they need will also be different. Your customer base will expand to cover other groups of demographics, including groups like health enthusiasts or creatives. These customers may want to use cannabis to enhance their athletic abilities or use cannabis to spark inspiration. As you transition from medical to recreational, your messaging will have to be tailored to your new audience.
Changes to Your Business Operations:
From an operational perspective, things are sure to change. Take taxes, for example. In Michigan, the taxes for provisioning centers are 3 percent, plus 6 percent for sales tax. While the state has yet to settle on a tax rate for recreational stores, it is likely to be 10 percent. Consider what this would mean for your pricing strategy and profit margins.
Changes to Compliance Requirements:
The recreational market will require stricter compliance laws and regulations. For examples, for recreational sales, Michigan regulation states that adults may purchase up to 2.5 ounces in a single transaction, with no more than 15 grams worth of cannabis concentrate.
The state will also implement new rules around inventory tracking and reporting, advertising, and more. If you are interested in making the transition from medical to recreational, it's of utmost importance to stay on top of cannabis compliance in Michigan, so you know what to expect.
How to Transition from Medical to Recreational in Michigan
1. Get a New License
Even if you are licensed as a medical provisioning center, you will need to go through the licensing process again to switch to recreational. The Michigan Department of Licensing and Regulatory Affairs (LARA) will begin receiving recreational retail license applications no later than December 6, 2019.
What's nice about Michigan's system is that for the first two years of recreational licensing, only currently licensed medical provisioning centers will be able to apply. This gives current players in the Michigan market a first-mover's advantage.
2. Update Company Processes
While running a medical dispensary is similar in many ways to running a recreational store, there are still a few major differences to consider. As recreational dispensary laws in Michigan are solidified, pay close attention to how they will impact your company processes.
In a medical store, you must be able to verify and store the patient's identity and medical patient status in a customer profile management system. In a recreational shop, you have to verify a customer's age, but you don't necessarily have to save their personally-identifying information. Your staff will likely no longer be able to give medical feedback or medical-based recommendations. Update your company processes accordingly.
3. Rethink Your Store's Floor Plan & Merchandising
When making the transition from medical to recreational, your customer base changes drastically. Medical cannabis patients tend to have a higher degree of knowledge about cannabis products, mostly as a result of their own research. Recreational customers are often brand new to a legal cannabis experience and may rely more on the staff's help to pick a product or simply go with what looks best on the shelf.
Rethink your dispensary floor plan to optimize for a retail experience. A medical provisioning center may have a private room for consultations that a recreational store will no longer need. In a recreational shop, budtenders will give product recommendations based on their own tastes and experiences, not a private and sensitive medical condition.
You may want to add more product displays as a recreational store. Customers really rely on the look and feel of cannabis packaging to choose. Facilitate this by proudly and deliberately displaying your inventory.
4. Consider a Rebrand
Your audience is going to expand, so your messaging must expand as well. If your medical provisioning center's brand relies heavily on medical connotations, it may be time to invest in a rebrand. You will be greatly expanding your customer base by transitioning to a recreational store. If you have a green cross in your logo, or the word "health" in your name, it may confuse adult-use shoppers who are looking for a retail experience.
5. Use a Compliant Point of Sale System That Integrates With Metrc
There's no doubt every recreational shop will need a compliant and Metrc-integrated Point of Sale (POS) system. When shopping for the right cannabis-specific POS system, look for features including:
The ability to interface with statewide seed-to-sale tracking
Automatically report and sync inventory and inventory discrepancies
Verify ID and age of customers
Purchase Limit Alerts
For a full list of what to look for in a top Point of Sale for cannabis retail in Michigan, read our blog post.
Opening a cannabis retail store is the adventure of a lifetime. We can help you on your journey. Subscribe to our blog for tips on dispensary design, operations, best practices, and more.