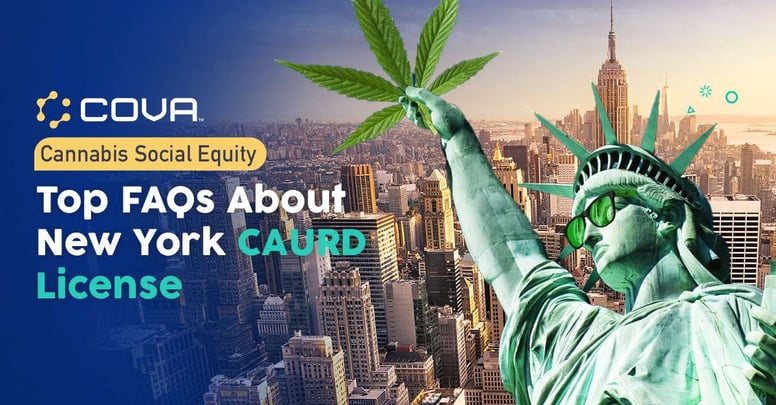 New York's Office of Cannabis Management recently released regulations and details regarding how to apply for a Conditional Adult-Use Retail Dispensary (CAURD) license in the empire state. CAURD licensees will be the first legal retail dispensaries to open for adult-use cannabis sales by the end of 2022 in New York State. With these social equity measures, cannabis businesses owned by justice-involved individuals will be at the heart of New York's recreational cannabis market. If you're considering applying for a dispensary license in New York State and wondering if you qualify for the CAURD license, we've answered all the top frequently asked questions for you in this blog post.
Q1. What is New York's Cannabis CAURD License?
The Conditional Adult-Use Retail Dispensary (CAURD) Licenses will be the first cannabis recreational dispensary licenses issued in New York State. Justice-Involved individuals will receive the first 150 CAURD licenses in New York. To obtain a CAURD license, applicants must meet all social equity eligibility requirements and submit a competitive application. The OCM will officially begin accepting applications for CAURD licenses from August 25, 2022.
Q2. Who is Eligible for the CAURD License in New York?
To be eligible for the CAURD dispensary business license in New York, a qualifying business must be at least 30% owned by an individual who is/has:
Justice-Involved:

Check here

if you qualify as a Justice-Involved individual.
Qualifying Business Experience: At least 10% ownership in a business with two years of net profit.
Solo Control: The power to order or direct the management and policies of a business.
Significant Presence in New York: Residency and Assets in New York.
Additionally, the qualifying business must be majority owned by justice-involved individuals.
Q3. How do I Apply for New York's CAURD License?
If you're eligible, the application for a CAURD license in New York must be submitted by the applicant(s) online. You will be required to designate an individual as the primary contact for your application. The online application portal is now open and located within New York State Business Express (NYBE). Any qualifying business, regardless of its organizational structure, can apply for the CAURD license. If you already have an NYBE Business Profile, then you will have to use the NY.GOV login that is linked to your existing NYBE profile.
Q4. What is the Cost of Dispensary License in New York?
New York's Office of Cannabis Management is keeping license fees low to empower social equity applicants and make it easier for them to establish their dispensary business. But a non-refundable application and license fee of $2,000 must be submitted along with your application. Note that this is just the conditional license fee, and further information about license conversion and renewal fees is yet to be released. There are a lot of other costs associated with opening a dispensary. Our updated "How to open a dispensary' guide for the US is a great resource if you want to venture into the cannabis retail business. Click below to download.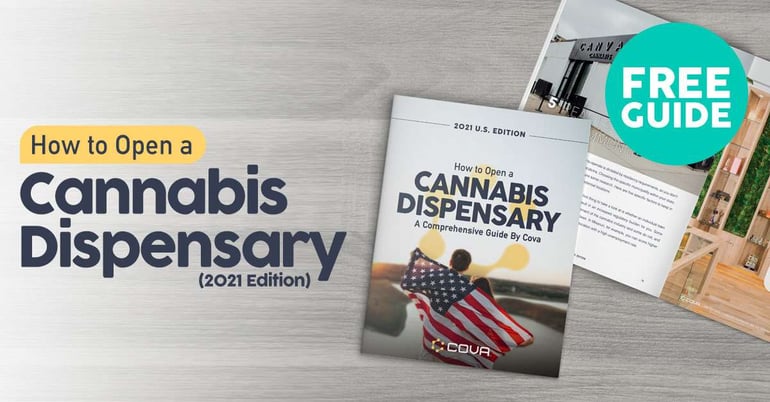 Q5. What are the Ownership Requirements for CAURD Dispensary?
Justice-Involved individuals must own at least fifty-one percent (51%) of the qualifying business for a CAURD licensed dispensary. The justice-involved individual who owns at least thirty percent (30%) of the dispensary business must also have sole control of the business. You must meet these ownership and control requirements to be eligible to apply and must continue to meet these requirements for the entire time your dispensary has a CAURD license.
Q6. When does the License Convert from Conditional to Permanent?
If you are to move forward in the selection process for a permanent dispensary license, you will be required to fill out an application for final licensure. This subsequent part of the application focuses solely on compliance-related requirements, and the office of cannabis management will have more information on it available soon. The first renewal date for a CAURD license will be two years from the date the license is granted. The license's conditional period will end four years from the date the license is granted. There will be an opportunity for licensees in good standing to transition to an adult-use retail dispensary license before expiration.
Q7. If I'm not eligible for CAURD, Can I Still Apply for a Cannabis License?
If you do not meet the eligibility requirements for a CAURD license, or you apply and are not selected, you may have other opportunities to apply for an adult-use cannabis dispensary license in the future. Different license types are outlined in New York's Cannabis Laws relating to adult-use cannabis, including retail dispensary, on-site consumption, distribution, cultivation, processing, and more. The Office of Cannabis Management will release regulations and additional details for other license types in the upcoming months.
Apart from ensuring that you are eligible for a CAURD license in New York, there are a lot of other things you will need to prepare for to ensure that your qualifying business gets a high score on the license criteria and the coveted license is awarded to you. These include ensuring you submit a comprehensive application with a complete dispensary business plan, operations plan, financial plan, dispensary location details, and other required documents. At Cova, we have helped thousands of dispensary owners across North America open their first dispensaries and expand to multiple locations while keeping their operations compliant. Our award-winning cannabis POS and inventory management software will help you streamline dispensary operations and always keep you ahead of the competition.