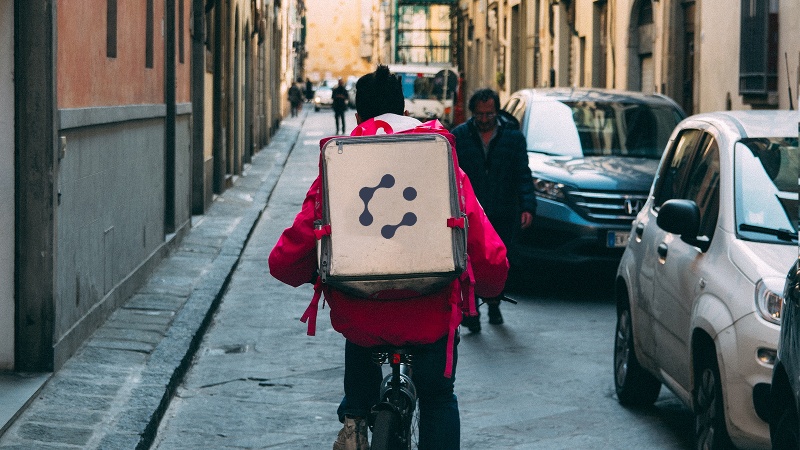 More and more, retail delivery services are becoming a bigger part of the regulated cannabis landscape. It's no wonder why — just like ordering food or clothes to your home, having cannabis delivered directly to your doorstep is a convenient alternative for many consumers.
While the cannabis delivery market has been concentrated mostly in California up to this point, other markets are starting to come around, and more will surely follow suit as the industry continues to mature. For instance, Colorado will begin issuing delivery permits for medical retailers beginning January 2, 2020, though recreational retailers in the Centennial State will have to wait until January 2021 to get in on the delivery game.
But providing a marijuana delivery service requires more than just a permit or license. In order to remain competitive — and compliant — in your market, you'll need a proven point of sale that can handle the unique demands of retail cannabis delivery.
What to Look for in a Cannabis Delivery Point of Sale
As there are in storefront cannabis retail, there are plenty of nuances involved in cannabis delivery. And, just like brick and mortar retailers, delivery businesses need specialized technology that is designed to meet these needs.
For example, in California, cannabis delivery employees must be able to confirm the identity and age of every customer, accept a handwritten or electronic signature, and provide a receipt containing all required information for every delivery transaction. Additionally, drivers must be able to provide delivery inventory ledgers, delivery request receipts, and a log of all stops made while on the job at any time they are requested by law enforcement authorities.
In Colorado, retailers must also be able to verify that customers do not exceed the daily delivery or purchase limits — which means a POS platform that integrates with Metrc, the state's cannabis tracking and verification system, is a must. Delivery businesses must also utilize an inventory tracking system and transport manifests.
To ensure compliance with state laws and regulations, delivery businesses should look for the following capabilities in a cannabis point of sale:
Customer identity verification
E-signatures
Delivery GPS records
Dynamic sales tax calculation based on delivery destination
Cannabis excise tax calculation for medical and recreational sales
Order logging
Compliant receipts
Inventory tracking
Transport manifests
Selecting the Right POS for Your Cannabis Delivery Business
No matter if you're singularly focused on cannabis delivery or you're a storefront retailer who also delivers, you simply have too much to lose to trust your business to a generic delivery app. A single compliance slip-up could lead to costly penalties — not the least of which is license suspension or even revocation.
Because your business is on the line with every transaction, it's critical to choose a point of sale that is both compliant and capable. Keep in mind that not all POS systems out there are ready to integrate with cannabis-friendly delivery solutions, nor are they all built with the robust suite of features you'll need to run your operation as efficiently as possible.
Cova's POS platform has already proven itself as an industry leader in cannabis retail. And when it comes to cannabis delivery, Cova is fully equipped to meet every demand your business will face — and ensure you remain compliant along the way.
Along with two-way Metrc integration, Cova provides a reliable platform for recordkeeping, inventory management, and sales tracking. Additionally, Cova is fully integrated with the industry's most innovative delivery operations systems, including dutchie, I Heart Jane, and more. And our open API means we can easily integrate with other compliant delivery solutions as well as other critical retail tools and applications.
See What Cova Can Do for Your Delivery Business
Together, Cova plus your compliant delivery tool enables you to run with confidence and agility in a market that is rapidly expanding and evolving. If you're ready to see exactly what compliant operability and seamless delivery look like for your business, tap the button below to book a free demo today.