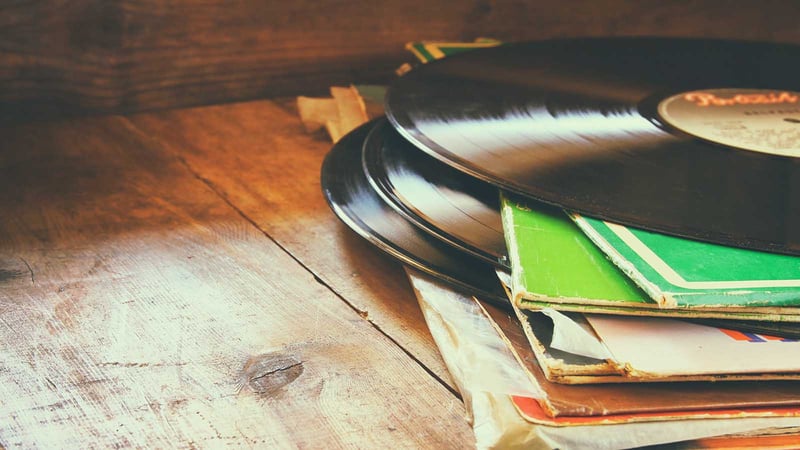 When creating a branded dispensary experience, one thing you don't want to underestimate – in addition to selecting a cannabis dispensary pos – is the use of sound and music. The tempo, volume, and style of the playlist you create is an effective cue
to your brand's voice and image. It can also lead to longer shopping time and repeat customers.
Today we'll discuss music's impact on your business and what you can play legally. We'll also share a list of resources to make selecting music for your cannabis retail shop a breeze.
Why You Should Play Music at Your Cannabis Retail
Music is a key, yet underrated, element to your cannabis retail ecosystem. In fact, a study revealed that 79 percent of shoppers spend more time in stores if they feel the music is well selected. With the wrong tunes, you'll leave your customers stressed, uncomfortable, and less likely to recommend your dispensary. So how do you ensure you hit the right note at your operation?
It's in your best interest to remove yourself from the equation and choose a playlist that will appeal to your target audience. Need inspiration? Look to other local businesses that are already successful with the target demographic you want to serve.
Licensing Music at Your Cannabis Retail
Whatever music you do decide to play make sure that it's licensed. Failure to adhere to copyright law could cost you up to $750 per violation, or more if a court decides the infringement was deliberate. However, if your cannabis retail operation is under a certain size you may be exempt to the law, and allowed to play music from a radio, television, or similar household device without a license.
Look to performance rights organizations (PROs) like American Society of Composers, Authors, and Publishers (ASCAP), Broadcast Music, Inc. (BMI), and the Society of Composers, Authors and Music Publishers of Canada (SOCAN) for detailed rules, application, and fee information. The lawyer you retain when opening a marijuana dispensary should be able to help with this process.
Music Resources for Cannabis Retailers
Music streaming services like Spotify, Apple Music, Tidal, and Pandora, are all built for consumers, not businesses. The best and most cost-effective way to get licensed is to subscribe to a B2B music streaming solution that will handle all the licensing for you. Build a playlist your customers will love with some of our favorite music services:
Soundtrack Business - A music subscription service for business owners that includes commercial licenses, and is designed to suit all cannabis retail operations regardless of size.
Pandora - Pandora and Mood Media partnered to make Pandora internet radio available for businesses. It only takes a few minutes to set it up.
Rockbot - Offers a unique software so you can control the playlist from anywhere. Dispensary customers can even request music from their phone while shopping.
Cloud Cover - With Cloud Cover you can choose from over 50 stations and combine them to create the perfect mix and remove songs that don't fit your brand.
Looking for more ways to improve the cannabis customer experience and leave a lasting impression at your operation? Subscribe to our blog and learn how you can build a branded dispensary experience.