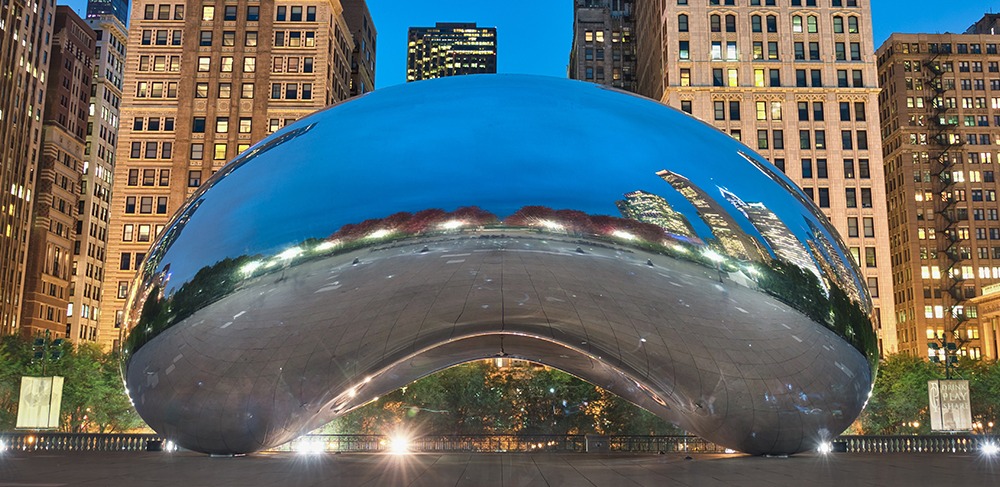 With a now permanent medical marijuana program in place and an adult-use market set to launch on New Year's Day, Illinois is primed for a cannabis industry takeoff. As entrepreneurs across the state put the pieces in place for their budding ventures, it's critical to address compliance concerns from the start — and avoid potentially costly disruptions down the road.
For those looking to get in on the Illinois cannabis retail market, the right technology can help you not only stay compliant with regulation, but also streamline your operation for maximum efficiency while offering unparalleled customer experience.
Below, we're answering the top five compliance questions related to operating a cannabis dispensary in Illinois.
Top 5 Illinois Cannabis Retail Compliance Questions Answered
1. Who can purchase cannabis in Illinois?
For now, only qualifying patients who hold a valid Medical Cannabis Patient ID card and their registered caregivers can purchase medical marijuana in Illinois. However, beginning January 1, 2020, adults aged 21 and older will be able to purchase cannabis from licensed retailers.
To protect themselves and their customers by ensuring they only sell to qualified patients and adults, licensed medical marijuana dispensaries and adult-use retailers can verify customer information using Cova's ID scanners. In addition to preventing a major compliance infraction, these scanners enhance customer experience by expediting the check-in process and ensuring a seamless transaction.
2. What are the legal purchase and possession limits for patients and adults in Illinois?
For medical marijuana patients, the purchase limit is 2.5 ounces of cannabis flower every 14 days. Concentrates, edibles, and other non-flower cannabis products are measured by the pre-weight of the flower used to make the product, which counts toward the purchase limit.
On the recreational side, Illinois has not yet set the purchase limits for adults; however, the law states that residents aged 21 and older will be allowed to possess 30 grams of cannabis flower, no more than 500 milligrams of THC contained in cannabis-infused product, and five grams of cannabis concentrate. Non-residents aged 21 and older will be authorized to possess 15 grams of cannabis flower, 250 milligrams of infused product, and 2.5 grams of concentrate.
With Cova's cannabis dispensary point of sale, retailers in Illinois can prevent overselling to patients and customers with automated purchase limit alerts. This built-in feature tracks all sales that are reported to the state's monitoring system, alerting budtenders in real time if a sale will put a customer over the limit and preventing the transaction. Additionally, Cova's product equivalency calculator automatically converts equivalencies, saving your staff members — and your customers — time and hassle during checkout.
3. What information must Illinois dispensaries track and report?
In order to remain compliant, cannabis retailers in Illinois must track and report the following information:
Each sales transaction at the time of sale
Each day's beginning and ending inventory
Acquisitions of cannabis and cannabis-infused products
Disposal of cannabis
With Cova POS, dispensaries can easily document all transactions as well as inventory updates like product receipts and disposals. And, because Cova is fully integrated with Illinois' statewide verification system, reporting is fully automated, too.
4. What inventory control measures must Illinois dispensaries take?
Illinois dispensaries are required to have an inventory control and point of sale system that is real-time, web-based, and accessible by the state at any time. Retailers must also conduct a daily inventory reconciliation to document and balance cannabis inventory by confirming that the state's verification system matches the dispensary's point of sale system and the amount of physical product at the dispensary.
As a real-time, web-based POS and inventory management system that is designed specifically for cannabis retailers, Cova not only meets Illinois' inventory control compliance requirements, but also ensures dispensaries keep their product out of the hands of minors and the illicit market.
5. How do Illinois dispensaries report information to the state?
Illinois law requires cannabis retailers to establish an account with the state's verification system — BioTrackTHC — in order to report required data. However, with Cova's fully integrated POS and inventory management system, retailers can save considerable time and money with automated reporting.
Once connected through your BioTrackTHC account, Cova's point of sale automatically reports all required information — including transactions, beginning and ending inventory, product receipts and disposals — directly to the state's verification system. In fact, Cova clients save an average of 50 hours every month just in manual reporting.
Additionally, automated reporting eliminates the potential for human error when sending critical reports to the state. It's just one more way Cova helps keep your cannabis retail business compliant and operating smoothly.
Learn More About Illinois' Cannabis Laws and Licensing Procedures
Want to learn more about cannabis regulation in Illinois? Be sure to check out our Illinois Dispensary Licensing and Laws page!