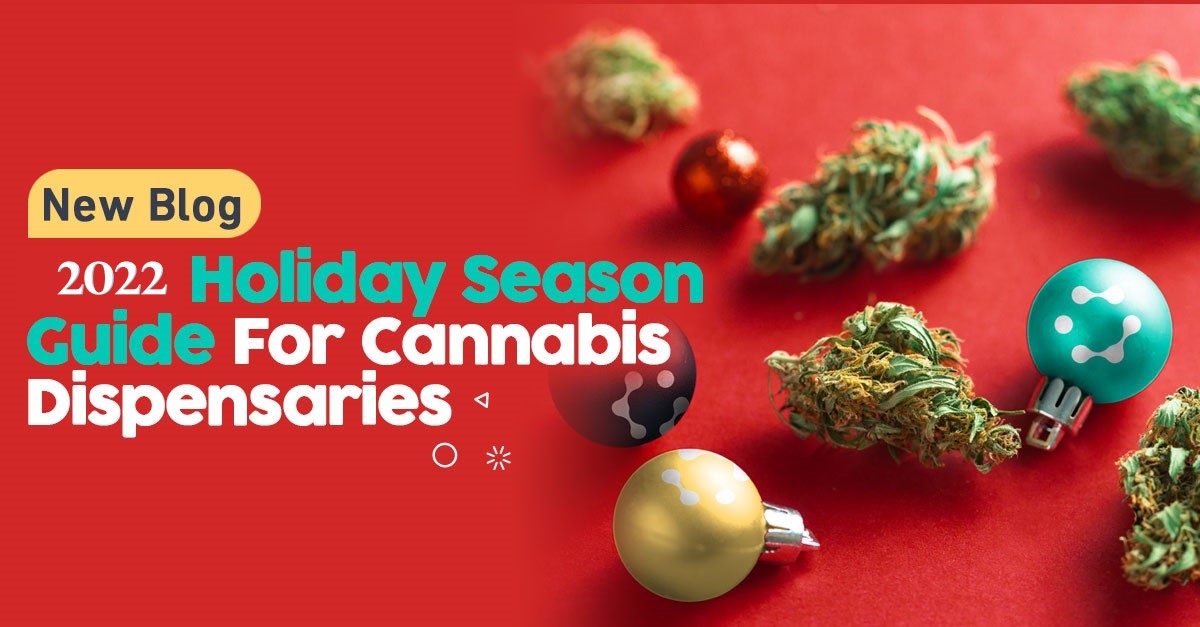 The holiday season is here, and after over 2 years of lockdowns and whatnot, people are looking forward to being outdoors and making the most of the festivities in 2022. But is your cannabis dispensary prepared for the holiday rush? Holidays like Thanksgiving and Christmas are equally important for the cannabis industry and are only next to 420 in boosting dispensary retail sales. On 420 this year, cannabis retail stores witnessed an uptake of almost 9% in sales as compared to 2020. Cannabis consumers are more than willing to elevate their holiday experiences, and you must be prepared to cater to their needs to ensure that your dispensary capitalizes on the spike in seasonal demand.
Green Wednesday and Black Friday weekend are already behind us but for the Christmas and New Year weekends, you must get a head start on your marketing promotions, gift cards, and event planning. There are multiple merchandising and gift ideas from established retail industries that you can take inspiration from and repackage for your store. However, the following actionable cannabis retail tips for the holiday season will guide you on how to fortify your holiday marketing strategies, maximize sales and enhance the customer experience at your cannabis dispensary.
1. Create a Unique Holiday Theme Across All Channels
Decorating your store with eye-catching holiday displays is just the first step in creating a festive shopping environment and getting customers in the spirit. However, since many of us spend a lot of time in the digital world these days, you must ensure that your cannabis dispensary's holiday theme is consistent and well-communicated across your website, social media channels, and any other third-party E-commerce sales channels that you may be using.
Businesses tend to make the mistake of not creating separate landing pages for their special holiday season offerings. Not only are these a must- but giving your landing pages a holiday theme or flare can also prove to be helpful. With a holiday-themed website page or social media post, you will fortify your digital marketing efforts. This will also provide customers with a clear picture of your special offers, and your holiday conversion rates will increase.
2. Merchandise Strategically and Run Holiday-Specific Promotions
During the holiday season, cannabis retailers must be strategic about their dispensary merchandising to accommodate increased in-store traffic and avoid lineups. Having a warm and inviting entryway is a critical first step to attracting customers and your initial opportunity to make them feel welcome with irresistible holiday displays and promotions. Another tip is to direct the flow of traffic counterclockwise and place trending gift items, product bundles, and expensive products closer to the entrance and check-out area, or in themed areas throughout the store.
Promotional offers like buy-two-get-one free on select accessories and discounts in the days leading up to Christmas give customers plenty of opportunities to save while also adding to your holiday revenues. You can also run time-limited sales during off-peak hours to attract more customers by doling out some promotions only for an hour or two during the day. Referral marketing is another great strategy that works well during the holidays. For example, you can offer a 5% discount to a customer who refers someone, and to the referred person as well.
3. Leverage your Loyalty and Gift Card Programs
During the holiday season, you can attract your loyal customers by awarding more points for certain purchases so that they are enticed to buy more as they will be closer to getting a special gift for themselves. For example, you may send an email with a coupon that doubles the points a customer earns on their subsequent purchase of a specific minimum amount or award double loyalty program points on the purchase of expensive or slow-moving products.
A gift card program should also be an important part of your holiday season strategy, as most people prefer gifting their loved ones the flexibility to buy whatever they wish. The holiday season is always a boon for sales, but the post-holiday slump may be painful for you. In such situations, gift cards are beneficial because even if customers are strapped for cash, they can use these cards to make purchases guilt-free during typically slow seasons.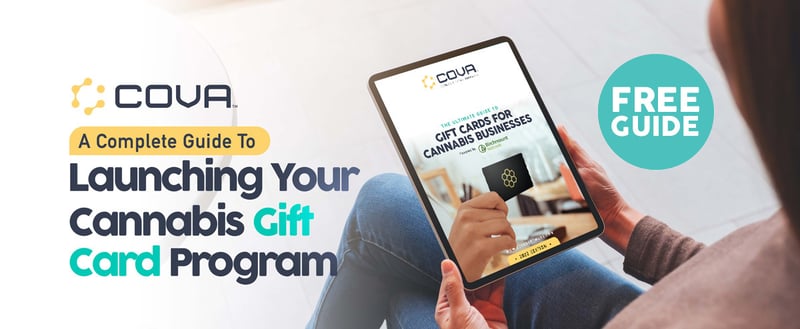 4. Organize Attractive Events at your Dispensary
Many retailers organize events at their premises like an impromptu show or a food pop-up to attract customers. You can also offer holiday-themed drinks like egg nog or hot chocolate to keep customers warm in the winter and even take it a level up by infusing these drinks if allowed in your territory. Since the holidays can sometimes be stressful for people, another idea is to organize wellness-focused events and promote products like Indica-dominant strains, relaxing teas, etc.
As a way to encourage repeat visits while adding a little merriment, organize contests like doubling the customer loyalty points or free samples for clients who do fun things like wearing a Santa hat or taking a picture with props and posting it on their social media. These tactics will also help in indirect and word-of-mouth marketing for your dispensary.
5. Use Past Trends Data to Maximize your Holiday Season Sales
Since Covid-19, delivery and pick-up options have become a must across all industries, and that's true for cannabis retail as well. Recent trends have shown that cannabis consumers are overwhelmingly opting for these convenient services. Having a presence on e-commerce sites such as Weedmaps and Jane will ensure that your customers know that they have social-distancing purchase options like delivery and pick-up available to them at your dispensary. Leverage text message marketing and social media platforms to advertise.
Data from Headset is evidence that during Christmas, sales increase substantially, and products like cartridges, beverages, and edibles are becoming more popular as substitutes for traditional flower. In the weeks leading up to Christmas 2019, sales for edibles rose by almost 40%. And in these times of social distancing, edibles and other cannabis products are a safer alternative to passing a joint around. Paying attention to these trends will be crucial to making the most of the holiday season this year for cannabis retailers. Ensure that you are well-stocked for cannabis beverages, edibles, and topicals, as these will certainly be in high demand.
The festive season always brings the opportunity to capitalize on consumers excited to buy for their family, friends, and themselves. Inventory and sales data from Cova POS can help you leverage past trends and prepare your marketing and sales efforts in advance for the lucrative holiday season. If you are fed up with your dispensary POS system and looking to switch, let Cova be your Santa Claus to ensure that your customers have a joyous and merry Christmas season. Click below to schedule a demo now.