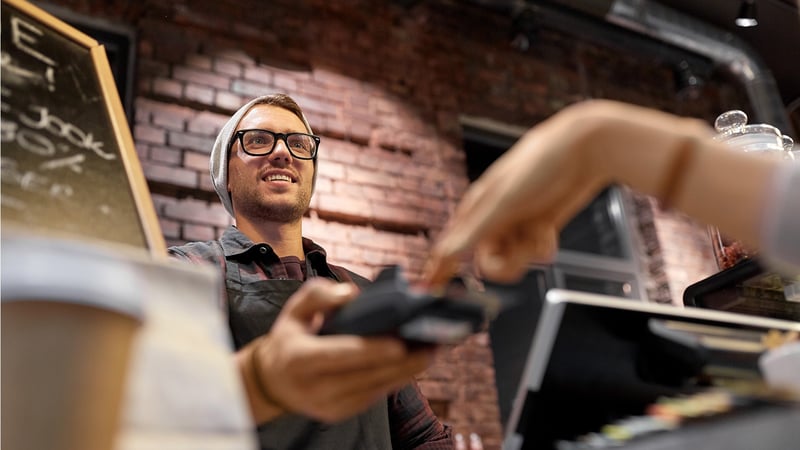 Strong legislative wins across the U.S., in 2016 has given the marijuana industry boost in profitability, for both medical and recreational cannabis.
Bracing for Huge Growth in Customer Base
According to USA Today, 64 percent of Americans are living in states with legalized medical marijuana. On top of that, one-fifth of Americans can access recreational cannabis.
Canada is predicting legalization of recreational cannabis in 2018. This will increase the already-existing medical cannabis industry to $22.6 billion, in sales.
As legalization spreads, a new type of customer will crop up: the first-time cannabis user. With new users come loads of opportunity for dispensaries to step in, educate and embrace those who are green (yes, pun intended).
1) Appeal to their Curiosity
Whether your dispensary serves customers for medical use, recreational use, or a combination of both, appealing to the curiosity of the first-time dispensary client, is paramount.
As a new customer may find cannabis culture and the availability of legal cannabis intimidating.
This is not the time to shun inexperienced individuals. The last thing they want is to feel out of place when they visit your dispensary. Adjust your dispensary marketing, social media, website, and in-store literature to the needs of the new medical or recreational cannabis user, so they feel welcome and at-ease.
2) Focus on Customer Education
For the new cannabis user, customer education should be readily available in-store with diverse materials appealing to different learning styles and levels of knowledge (e.g. visual, auditory, verbal, or physical/experiential).
Topics covered in customer education can be as simple as explaining how THC, CBDs and the endocannabinoid system works, or how to make edibles at home.
Ask your budtenders to search for a deep understanding of the new cannabis users' fears, challenges and curiosity, through interaction on the retail floor. Use your team as a resource for gathering information and creating new learning experiences.
3) Know Your Strains and Methods
From what they've seen on TV, first-time cannabis users may be expecting a dark, back-room transaction when they venture out for their first purchase.
Imagine their surprise when they walk into your store, complete with touchscreen menus on beautiful, interactive displays. This is the direction many dispensaries are going to give the retail setting a posh-boutique vibe. With friendly associates, attractive interactive displays and product displayed in a beautiful way, the first-time user will feel more at-ease, and likely to explain what they want out of the cannabis experience.
Knowledge of your strains, while actively listening to why your first-time cannabis customer is exploring the market, will make a huge difference in creating that all-important first impression.
4) Share the Experience
Snoop Dogg says, "It makes me feel the way I need to feel", but the first-time cannabis user may be more curious about what the experience of cannabis-use is like.
The stigma surrounding marijuana is perpetuated in many forms, through media and society, and the new cannabis user will likely have questions.
Will I get the munchies?
What types of activities should I avoid?
What "supplies" do I need?
You can use these questions to dispel myths and share helpful tips. Your first-time users will be thankful for the understanding and are likely to return to your dispensary, simply because you made them feel so welcome to ask any, and all, questions.
5) Reminders of Boundaries of Legalization
Dispensaries are responsible for ensuring customers understand the boundaries of legalization. This applies to seasoned AND first-time users.
Walk your budtenders through possible scenarios, so they feel confident answering questions:
How many grams of concentrate can I carry on me?
What is the legal number of plants that I can grow within my home?
Can I legally "gift" marijuana to another person?
Be prepared to hear the whole spectrum of curiosities.
Enjoy the Expanding Consumer Base
Marijuana Business Daily estimates that by 2021, marijuana sales could increase by a staggering 300 percent over what they are now.
Dispensaries should expect challenges, competition and change as the market is flooded with new business. Embracing new users, understanding their needs, and continually adjusting to meet those needs will put existing dispensaries on the right track to squeeze out the competition and provide a safe, reliable product.
Need more ideas about how to create the ideal customer experience for first-time visitors at your dispensary? Subscribe to our blog and receive best practices, easy tips for your shop, and more from us.