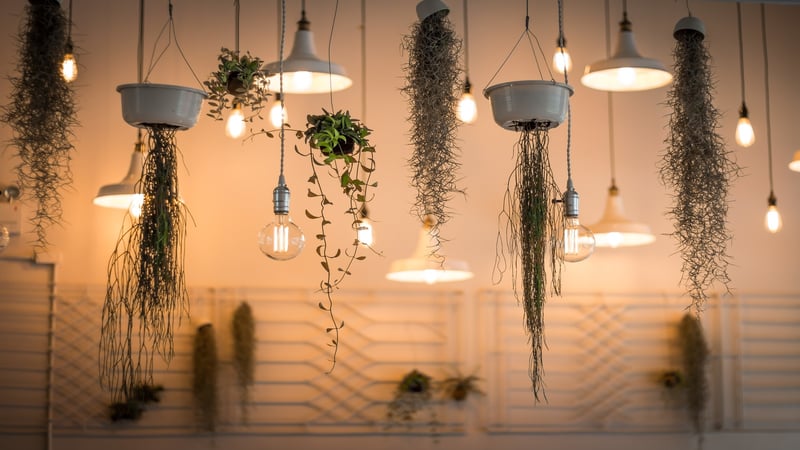 With the ease of purchasing marijuana growing by the day, it's crucial that you distinguish your dispensary from the rest of the pack. Instead of just being a random place that someone visits to buy flower or other cannabis product, the vibe and environment of your dispensary might be the reason they decide to be your dedicated customer.
How can you reflect your brand within your dispensary without feeling like a doctor's office or a sketchy shop? Ask yourself the following questions about your space:
What's your desired atmosphere?
Do you want your shop to feel trendy and modern? How about relaxing or shabby chic? The sky's the limit when it comes to your decor options, but it's imperative that your design elements reflect your desired feeling. Often times it's helpful to research who your target demographic is and cater to their tastes without sacrificing your brand. You can find some awesome tips in our previous post about building a design experience.
Is your furniture speaking to you?
Pretend that you're a customer who is walking into your shop for the first time. Does the furniture seem to match with the overall vibe of the shop, or do things feel amiss? Ideally, you want to incorporate all design elements, including lighting fixtures and paint colors, to blend seamlessly to create your atmospheric goals. If you want customers to stay a while and chill, throw some couches into the mix. Wanting to be the trendiest shop in town might steer you more toward the IKEA catalog instead.
What does your shop sound like?
Just as much can be communicated about your brand through audio cues as through visual ones. If your shop is deathly quiet, it may not feel like a welcome place to be. Creating specific playlists for your dispensary helps to set the tone and vibe while essentially showing your customers who you are and what you're about. Let's be honest - a person's mixtape says a lot about their cool factor.
Do you merchandise?
If your flower is sitting on a shelf in mason jars with straightforward labels on them, your shop might be on the more serious side. Or, maybe you've just been waiting to get some creative juices flowing. Try having fun with your merchandising efforts and include your staff in the process. Take a poll to see which strains they like best for chilling on the couch and which ones are great with pizza, then label your product accordingly. Finding a creative way to bundle strains together like this will put a smile on your customer's face and ease the overwhelm felt by first-time buyers.
Your Staff Is Part of The Experience Too
Having a great dispensary atmosphere isn't just crucial for your customer's experience, but it goes a long way toward employee satisfaction. Chances are your staff is your most significant investment into your shop, and making sure they have a place that's comfortable and fun will help them transmit good vibes when your customers come in.
Building your brand and communicating who you are goes a long way toward customer retention, so take some time to evaluate what kind of atmosphere you want your dispensary to have. Still feeling a little lost? Subscribe to our blog for marketing tips to help your shop rise above the competition.