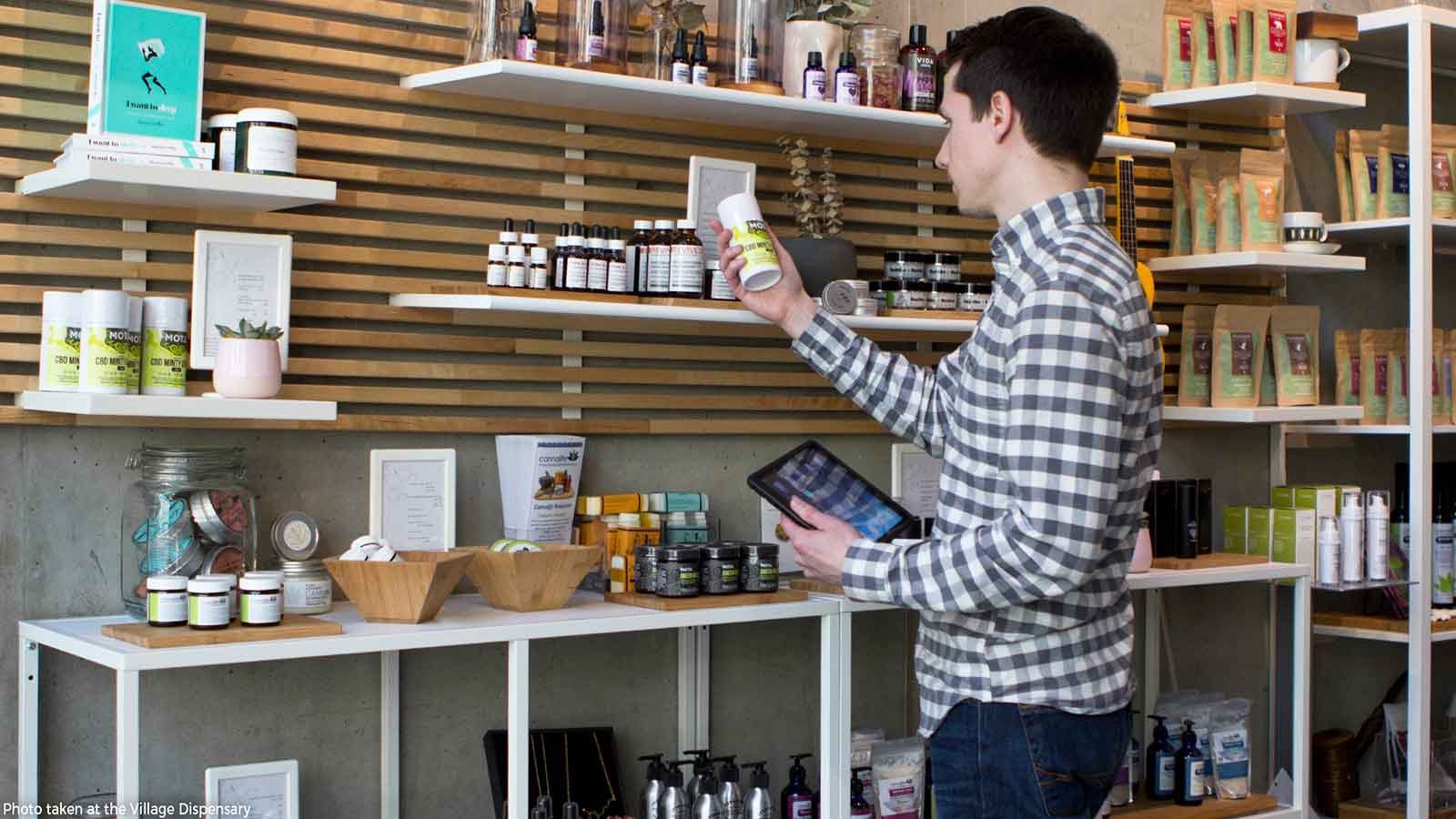 What's better than a festive theme? A festive theme that gets customers in your door, provides them value, and endears brand loyalty to your cannabis dispensary! Get in the holiday spirit with these creative cannabis retail promotions for the holiday season. And you can use these tips to make sure they're profitable and differentiate yourself from the crowd.
Holiday Season Promotion Ideas for Cannabis Retailers
1. Discount Kosher Edibles for Hanukkah
The cannabis plant is kosher as it naturally exists, but many edibles aren't. It's the perfect time of year to highlight some of the kosher edible products on your dispensary shelf. There are great cannabis brands that use fully-kosher ingredients to make their gummies, cookies, oils, beef jerky, and more. These edibles skip non-kosher ingredients like gelatin and operate in fully kosher kitchens. Discount these cannabis edibles in your shop for a thoughtful Hanukkah holiday promotion.
2. Curate Gift Bags to Make Holiday Shopping Easy
What does someone get for the cannabis aficionado on their holiday shopping list? Make holiday shopping easier than ever by curating different gift sets with a wide range of products that are often bought together or pair well.
Make one gift set for the cannabis-curious parent, full of high CBD products, cannabis capsules, topicals, and other non-intimidating options. Create another for the cannabis connoisseur, with specialty products or the most top-shelf strains in stock. You could even put together one for a romantic partner with cannabis intimate oil, infused chocolates, etc. These discounted product bundles will be a hit.
3. Offer Free Hot Chocolate and S'mores at Your Dispensary
Nothing says, "Happy holidays," like hot cocoa and a fresh s'more. Set up a station outside your store with free hot chocolate and a DIY s'more bar for customers to enjoy after they make a purchase or while they wait. Don't worry: you don't need a campfire to make s'mores, all you need is a few Sterno heat fuel cans, chocolate, marshmallows (and skewer sticks to roast them), and graham crackers!
4. Give Free, Branded, Holiday-Themed Products With Purchases
You still have time to get some special, holiday-themed rolling paper packs made. Make the design festive and fun, with a holiday message from your store. You can even include a coupon on the inside flap that can be redeemed at a later date, which will bring customers back to your cannabis retail store. Give these away free with all purchases over a certain amount. It is a great way to build customer loyalty.
5. Create a "Holiday Survival Kit" with Wellness Products
In a perfect world, the holidays would be free of stress. But we all know that isn't the case. Whether it's the financial burden, travel stress, or social anxiety from holiday parties and family members, the holidays can be exhausting. Make your customer's holiday season more bearable with a holiday survival kit.
Group your most calming, relaxing cannabis wellness products into a branded and childproof bag. Think bath bombs, vaporizers, tinctures, and edibles, all discrete dosing options that can be used at Grandma's holiday dinner without being noticed.
6. Partner With a Local Organization For A Good Cause
Consumers overwhelmingly prefer to support companies that do social good. And during the holiday season, people are looking for ways to give back. Partner with a local organization in your community to create a holiday campaign for a good cause, then let your customers get involved!
You could partner with a local food bank and encourage your customers to bring in shelf-stable goods for a percent off of their purchase. It's a win for your business, your customers, and the community. And community outreach and enrichment go a long way to further reduce the stigma that still clouds the cannabis industry.
7. Build Urgency With Daily Holiday Deals
Flash sales incentivize customers to get to your store before their window for saving closes. The holidays are a perfect time to put together daily deals, each unique and fun for the customers. Create deals around gift cards by offering an incentive for people to buy them. You can use all these for multiple packed days of sales. Capitalize on Green Wednesday, Danksgiving, and days leading to Christmas with promotional deals and strategic marketing.
Cannabis Gift Cards for the Holiday Season
Another great way to capitalize on the holiday season is a cannabis gift card program that can really boost dispensary revenue with minimal investment. Click below to download our gift card guide and increase your holiday season sales by over 20% with the right strategy.