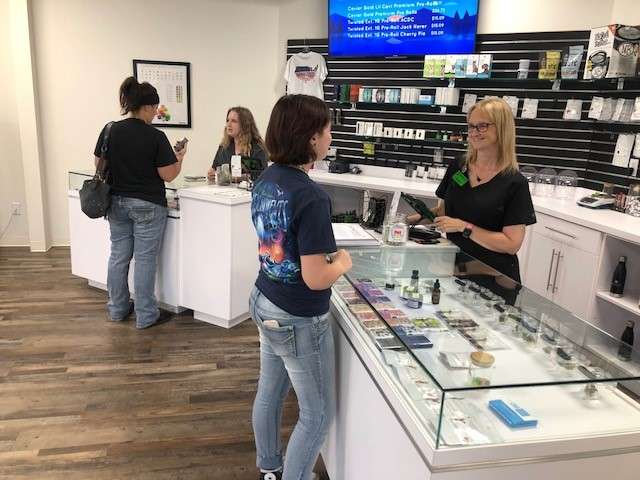 In ancient mythology, Minerva was the Roman goddess of wisdom, medicine, commerce, the arts, and war. In modern day Oklahoma, Minerva Canna honors their inspiration's association with medicine, offering cannabis as a natural alternative to help patients manage wellness.

To reach those patients and succeed as a medical cannabis dispensaries in Oklahoma's competitive market, the ambitious retailer had to channel a few of ancient Minerva's other attributes to come up with a winning strategy. With five locations in the state, a grow facility that supplies all their cannabis product, and the Canna Café—which bakes fresh edibles for their dispensaries, and for wholesale to other stores—the vertically integrated operation has quickly become one of Oklahoma's medical marijuana dispensary success stories.
How did they do it? Not by summoning the goddess of war, but by working hard at the simple things: defining their dispensary vision staying true to it; executing well thought-out strategies to stay ahead of the game; and working closely with carefully selected partners who share their values.
Medical Cannabis Dispensaries in Oklahoma Customer Story: Minerva Canna
The Strategy
Minerva Canna started back in the fall of 2018, shortly after the laws had passed in Oklahoma. "We had a vision and a business plan put together," said Justin Lund, VP, Business Operations for Minerva Canna Oklahoma. "We laid out the business plan: this is where we want to start, this is where we'll go next. We started our first dispensary in Grove, Oklahoma, our second in Langley—which is where our headquarters is, where our cultivation takes place, and where our kitchen is—then we opened Tahlequah, followed by Stillwater, and most recently added our fifth dispensary in Broken Arrow."
It all came together quickly, partly because Minerva didn't get hung up on the inevitable obstacles. Part of the plan was to expect the unexpected and adapt.
"Obviously there's stuff thrown at you that's completely new, and maybe you weren't expecting," Lund said. "But those were things we understood were going to happen, being a startup and this being kind of a new market here in Oklahoma."
The Vision
Minerva's philosophy is that nature provides the best medicine, and vows to bring Oklahoma patients only the finest, most pure cannabis to manage their wellness. With that approach, it's vital their customers know where their cannabis is coming from. Vertical integration is key; all Minerva's cannabis is grown and processed at their own Langley facility; all edibles—cookies, chocolate bars, cheesecakes—are baked in their Canna Café. It's a simple, fresh approach that's reflected in the clean look of their dispensaries, and the consistency of their customer service.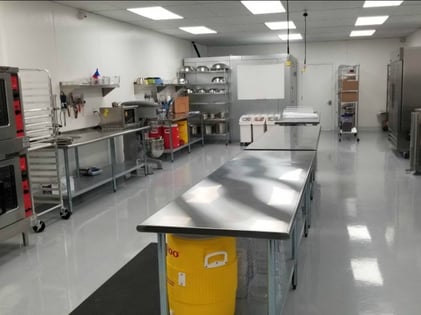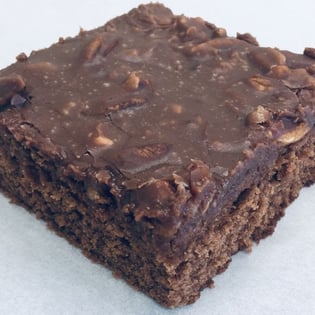 "Customer service is one of our top priorities," Lund said, explaining Minerva's commitment to educate and accommodate all variety of patients. "Edibles, for example require a lot more education from what we've seen, making sure our patients are dosing correctly and following the guidelines we lay out on our packaging. Edibles can be a different animal for a lot of our patients; they lean on us to provide them with as much information as possible so they're comfortable using that as medicine."
Hand in hand with guiding new patients, recognizing familiar faces and unique segments is a big part of Minerva's customer service model. Key to that is the use of loyalty programs. "We are heavily involved with veteran discounts," Lund explained. "We're big supporters of our military and our troops. We've got our loyalty rewards program through Cova."
The Values
Minerva connected with Cova POS early in the process in a big way. The two startups—at the time—both fully embraced the key pillars of customer service and industry compliance. "I think that's one of the reasons we fall in line so well with Cova," Lund said. "We've seen the customer service on their end, and it immediately helped blend that relationship. How we get treated with Cova is how we expect to treat our patients. Customer service is very big for us."
"Cova's response time is amazing," Lund said. "If there's an issue or a glitch or something, which just happens with all technology, we pick up the phone, we immediately get a tech, and they work through the issue. Almost 100% of the time we can fix it right on the spot. If not, they get with the tech team and the issue is quickly resolved."
Along with Cova's service and support, it was the cannabis dispensary POS provider's compliance-first approach, and ability to keep stride with Oklahoma's evolving medical marijuana regulations that that attracted Minerva. "We've spent a lot of money and a lot of time making sure that we stay up to date with Oklahoma compliance," Lund said. "Which is a work in progress on their end as well, so there's a lot of moving parts when it comes to that. Compliance is a big part of our company's values."
Learn more about what Cova can do for your cannabis retail store by scheduling a free demo today.