Since its launch in October 2018, the medical cannabis market and the number of Oklahoma medical marijuana dispensaries have skyrocketed. Total sales topped $23 million in May alone, and patient numbers continue to grow by the day.
All this growth means plenty of opportunity for cannabis retailers in Oklahoma. But with roughly 700 licensed dispensaries across the state, those looking to launch a cannabis retail business need to give serious consideration to customer experience and dispensary design in order to stand out from the crowd.
Today, we're spotlighting an OMMA dispensary list of 13 Oklahoma dispensaries that are setting the bar for cannabis retail in Oklahoma.
13 Oklahoma Cannabis Retailers You Need to Know
1. ElectraLeaf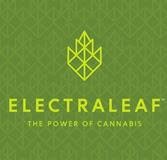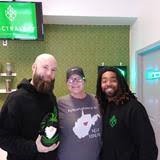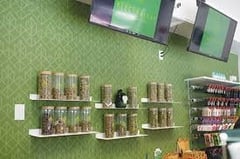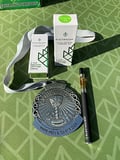 A small shop with a big selection of top-shelf cannabis, ElectraLeaf has been pleasing customers throughout Oklahoma City with impeccable customer service, great deals, and an impressive inventory. Clean, organized, and always well stocked, ElectraLeaf is a must-visit dispensary for those in the Bricktown area.
2. Minerva Canna of Oklahoma

With locations in Grove, Langley, Stillwater, and Tahlequah, Minerva Canna of Oklahoma has quickly established itself as a leader in the Oklahoma dispensary scene. Minerva Canna's philosophy is that nature provides the best medicine, and they strive to provide patients only the finest, most pure cannabis products that are grown and manufactured in-house. Along with top-shelf flower and potent concentrates, Minerva Canna also offers its customers freshly made, properly dosed edibles from its own Canna Cafe Kitchen.
3. Seed Cannabis Co.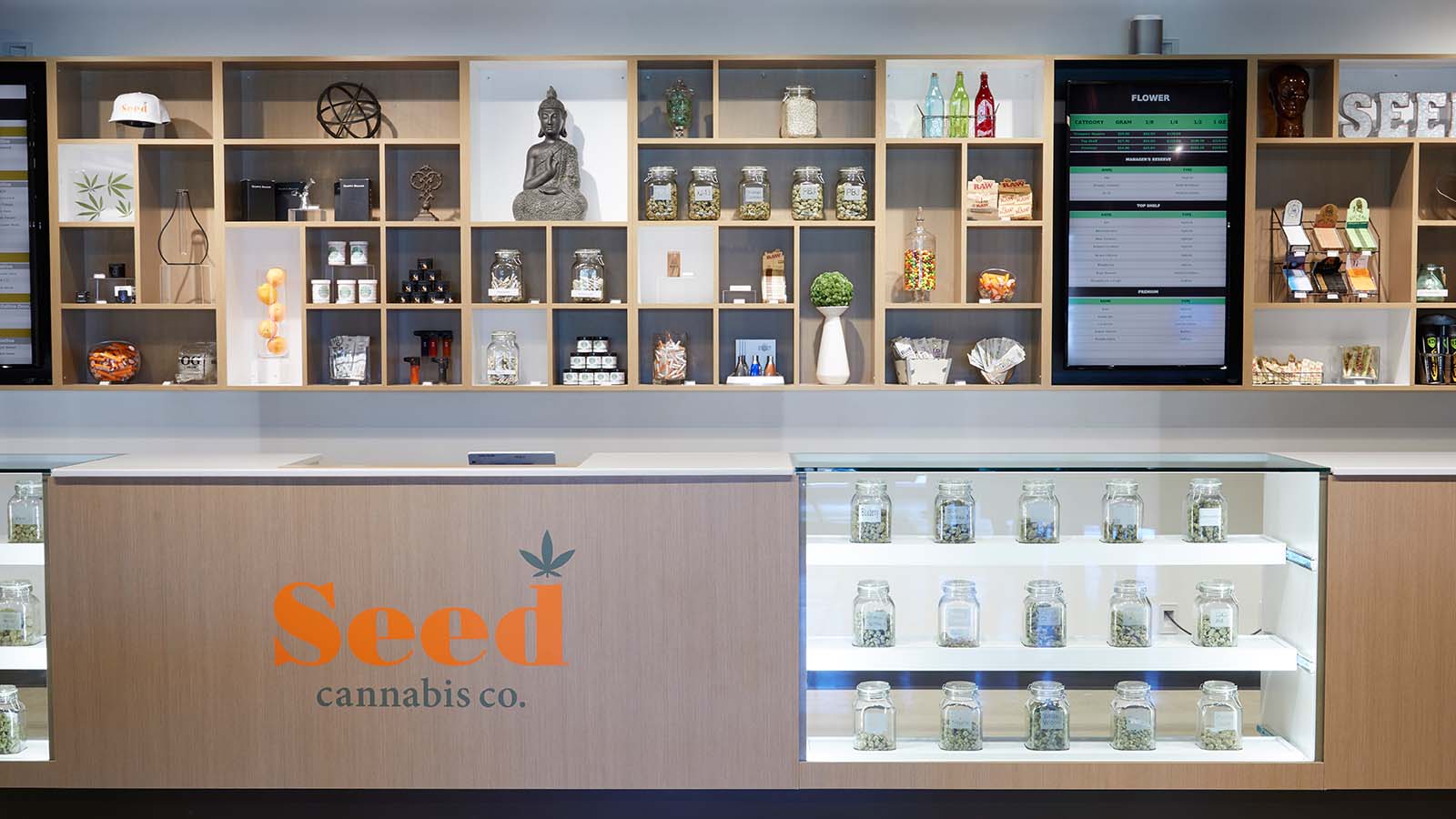 Seed Cannabis Co. in Tulsa aims to elevate the Oklahoma dispensary experience by delivering the highest-quality medicinal marijuana products in a clean, stylish, and professional atmosphere. Customers rave about Seed's friendly and knowledgeable staff of budtenders, who stand ready to help newcomers and experienced consumers alike find the best solution for their needs.
4. Emerald Elite THC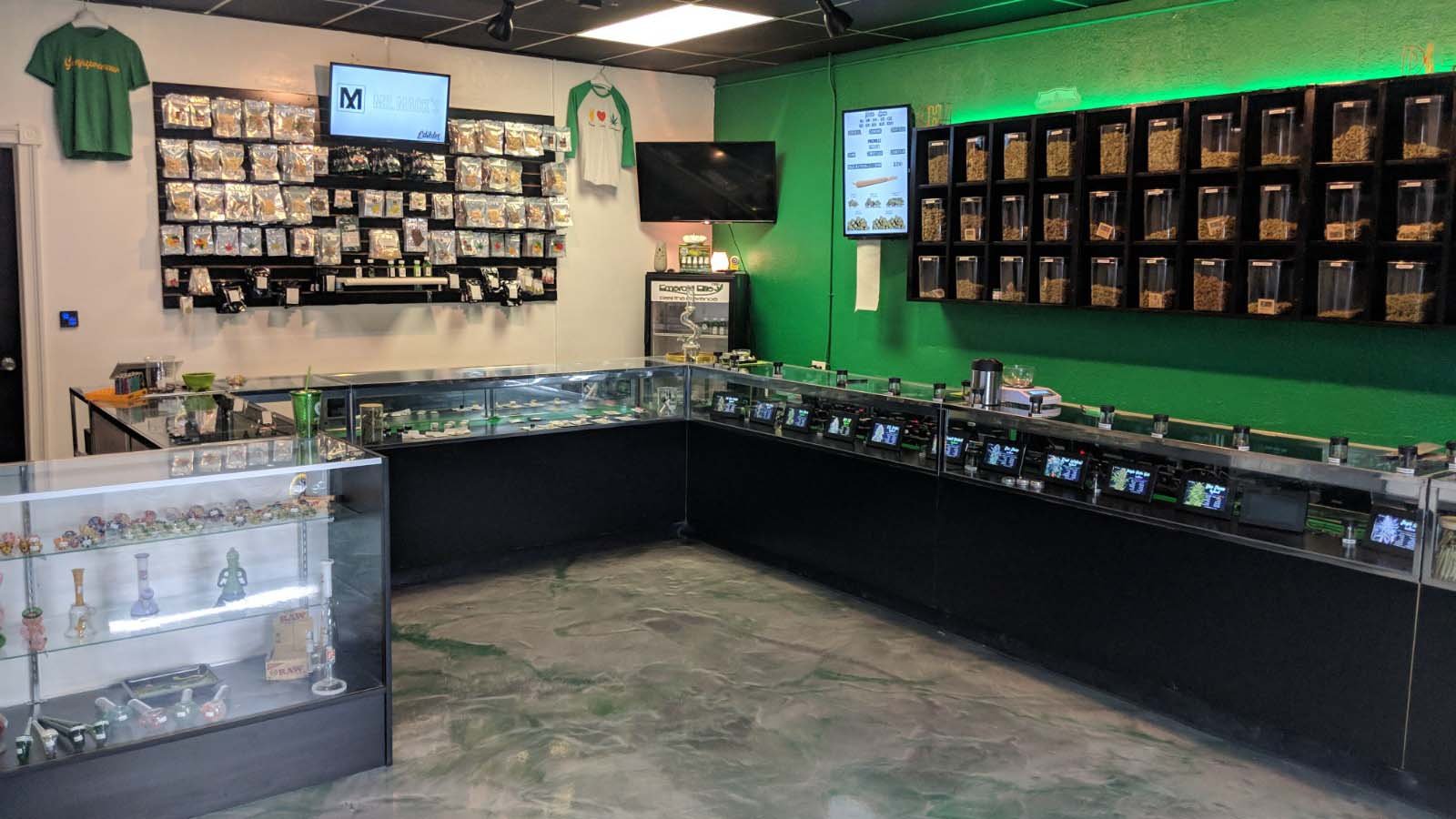 A family owned and operated establishment, Emerald Elite THC in Del City boasts a team of knowledgeable budtenders dedicated to providing patients the best cannabis available. From the clean interior, to the vast selection of strains and products, to the friendly and professional staff, patients in the Del City area have plenty of good things to say about Emerald Elite.
5. Ringside Medical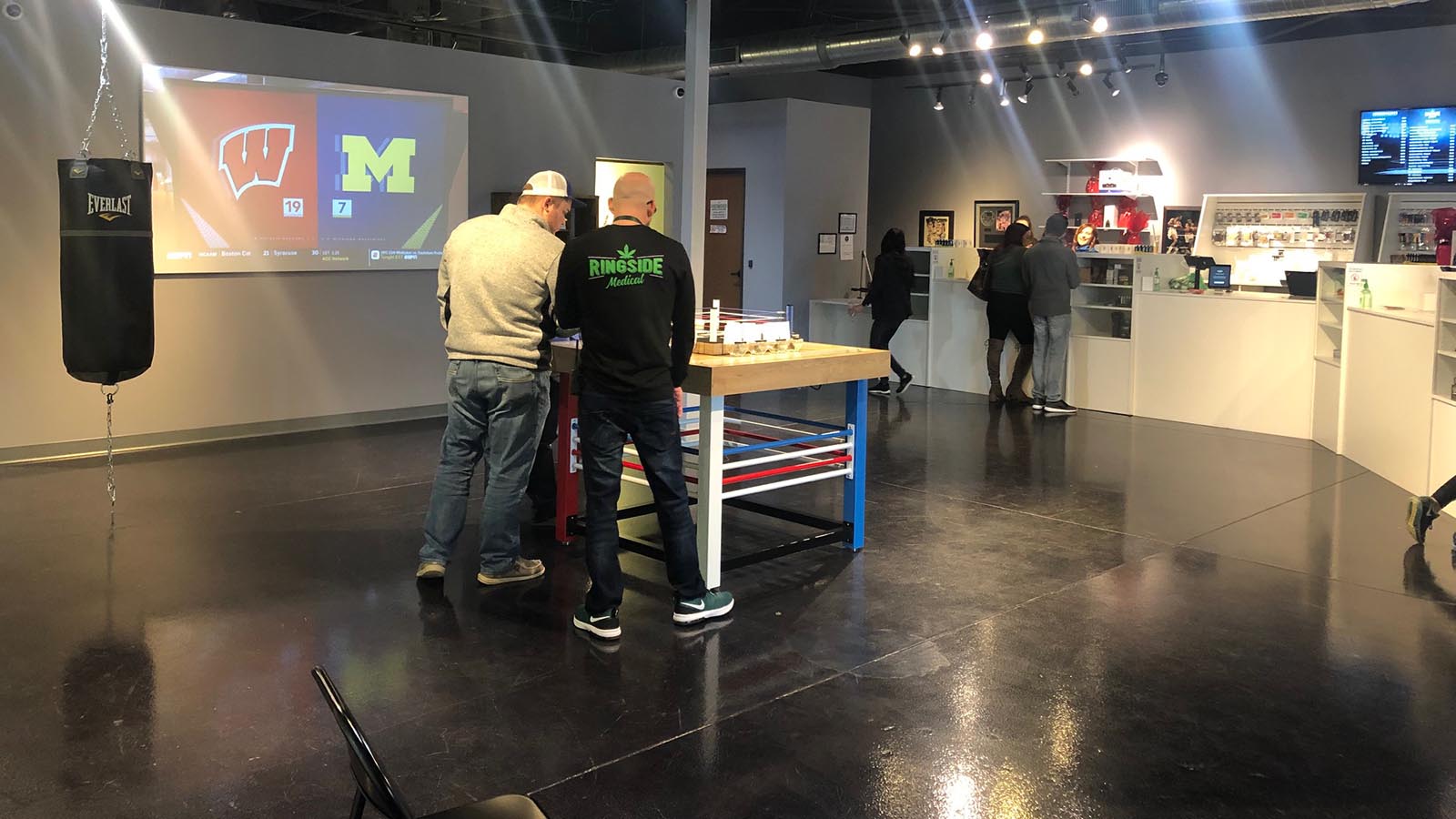 Led by CEO Sean O'Grady — a former World Boxing Association Lightweight Champion with 70 knockout wins to his name — Ringside Medical is a top-notch dispensary with a unique style all its own. The interior is adorned with boxing-themed decor, including a heavy bag and display tables made to resemble the "squared circle" of a boxing ring. Ringside boasts a broad selection of cannabis goods geared to address illnesses and injuries, and customers frequently comment on the high-quality service they receive from Ringside staff.
6. High Voltage Dispensary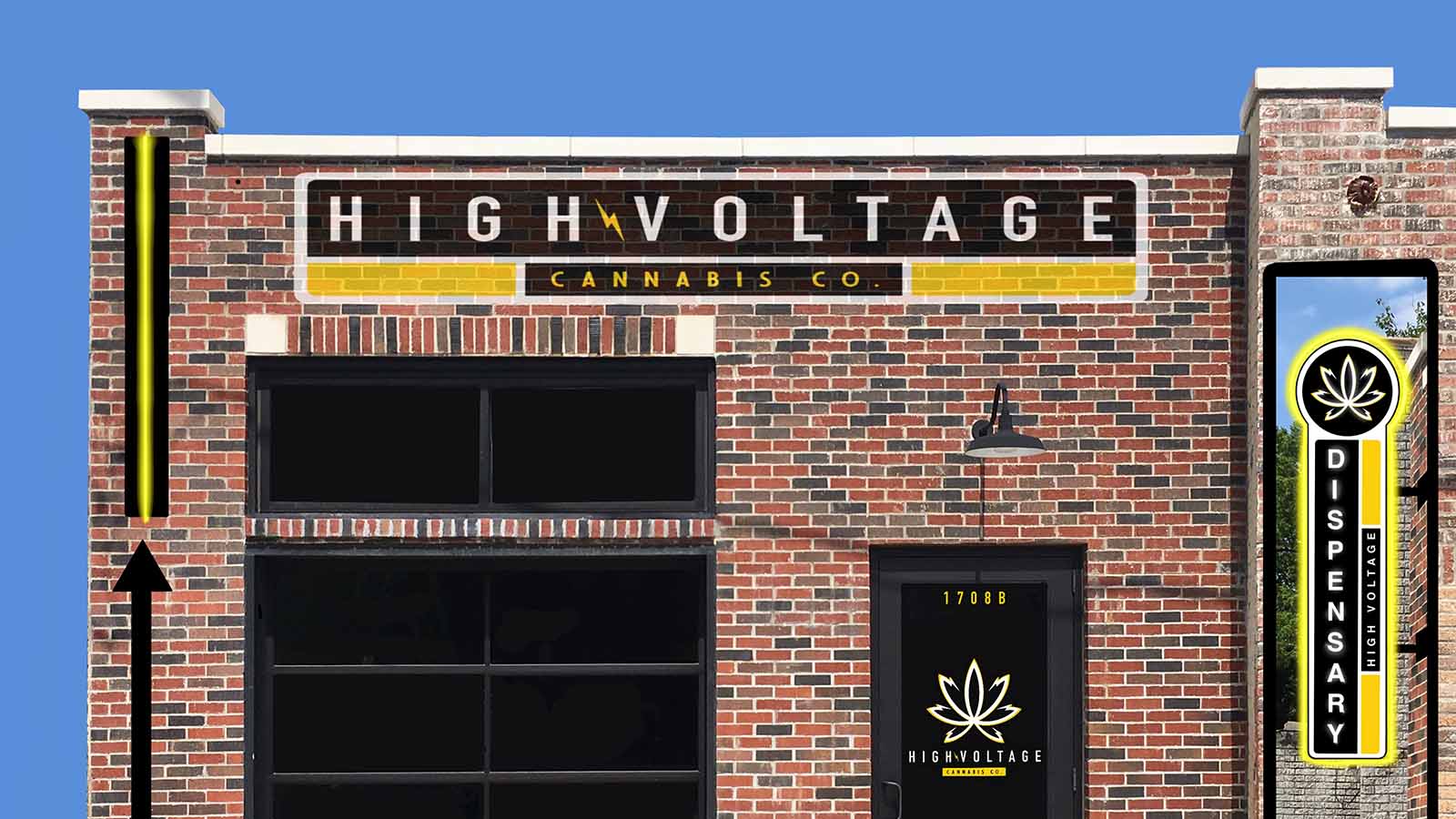 Located in the beautiful Plaza District just outside of downtown Oklahoma City, High Voltage Dispensary offers a large selection of edibles, boutique flower, and the highest quality concentrates. The staff boasts an extensive knowledge of the Oklahoma cannabis industry as well as its products, and the store also provides customers unbeatable prices on premium glass. The diversity of inventory at High Voltage offers customers a personalized experience unlike any other.
7. The Healing Tree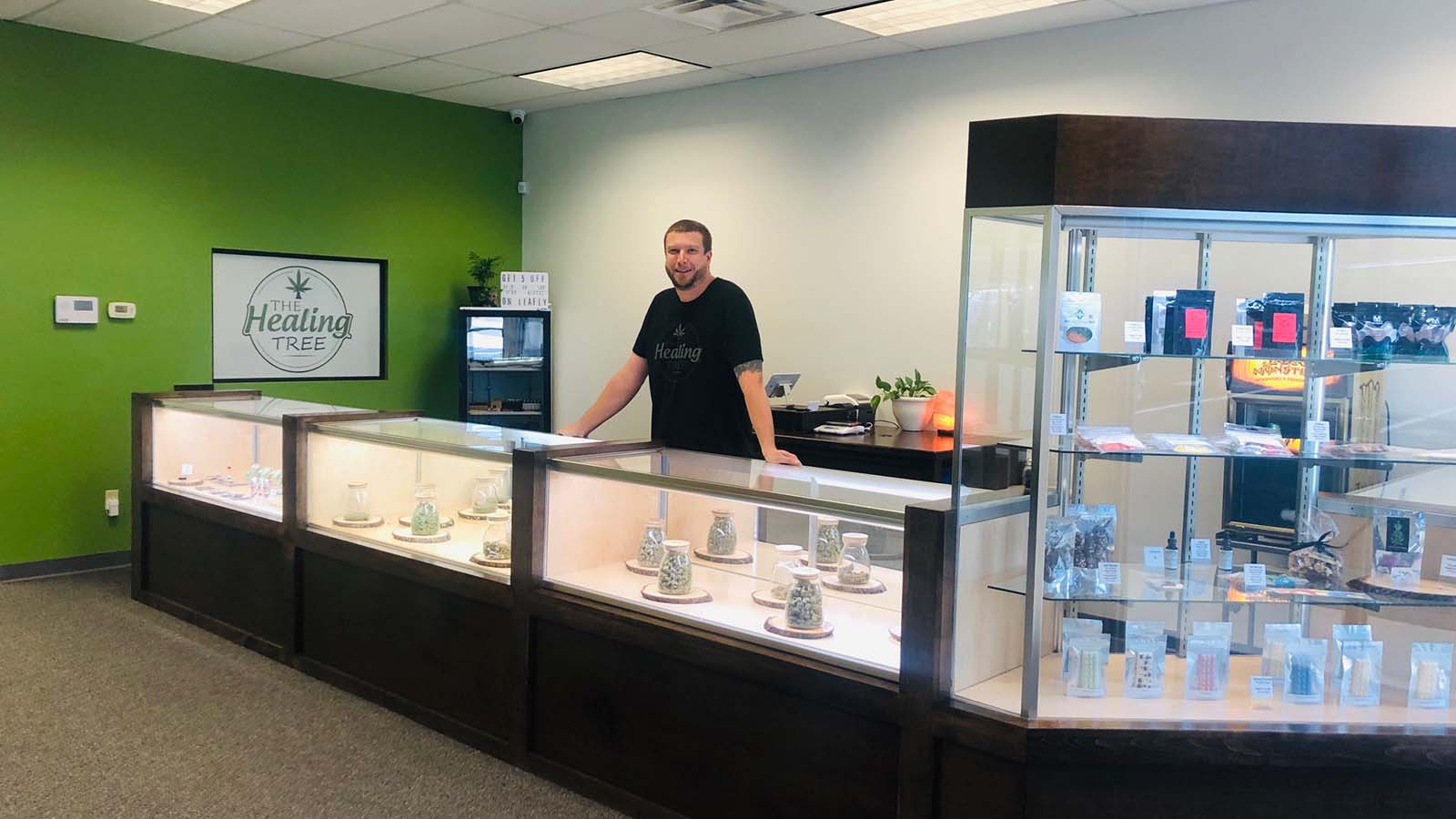 The Healing Tree in southern Oklahoma City prides itself on providing a great all-around customer experience — from the friendly and knowledgeable staff to the unique product selection, all at a competitive price. Rooted in the belief that cannabis is an effective medicine for a variety of ailments, The Healing Tree's mission is to help educate patients and assist them in selecting the best medicine for their unique needs.
8. Green Horizons
Green Horizons is a patient-focused medical marijuana dispensary in Sallisaw, OK that offers a wide range of premium, potent products in a relaxed, pleasant environment. Customers can expect a one-on-one session with a knowledgeable team member to discuss medical needs and assist in selecting the right product and/or strain. Green Horizons offers a customer loyalty program as well as military, veteran, and senior discounts.
9. MJ's Apothecary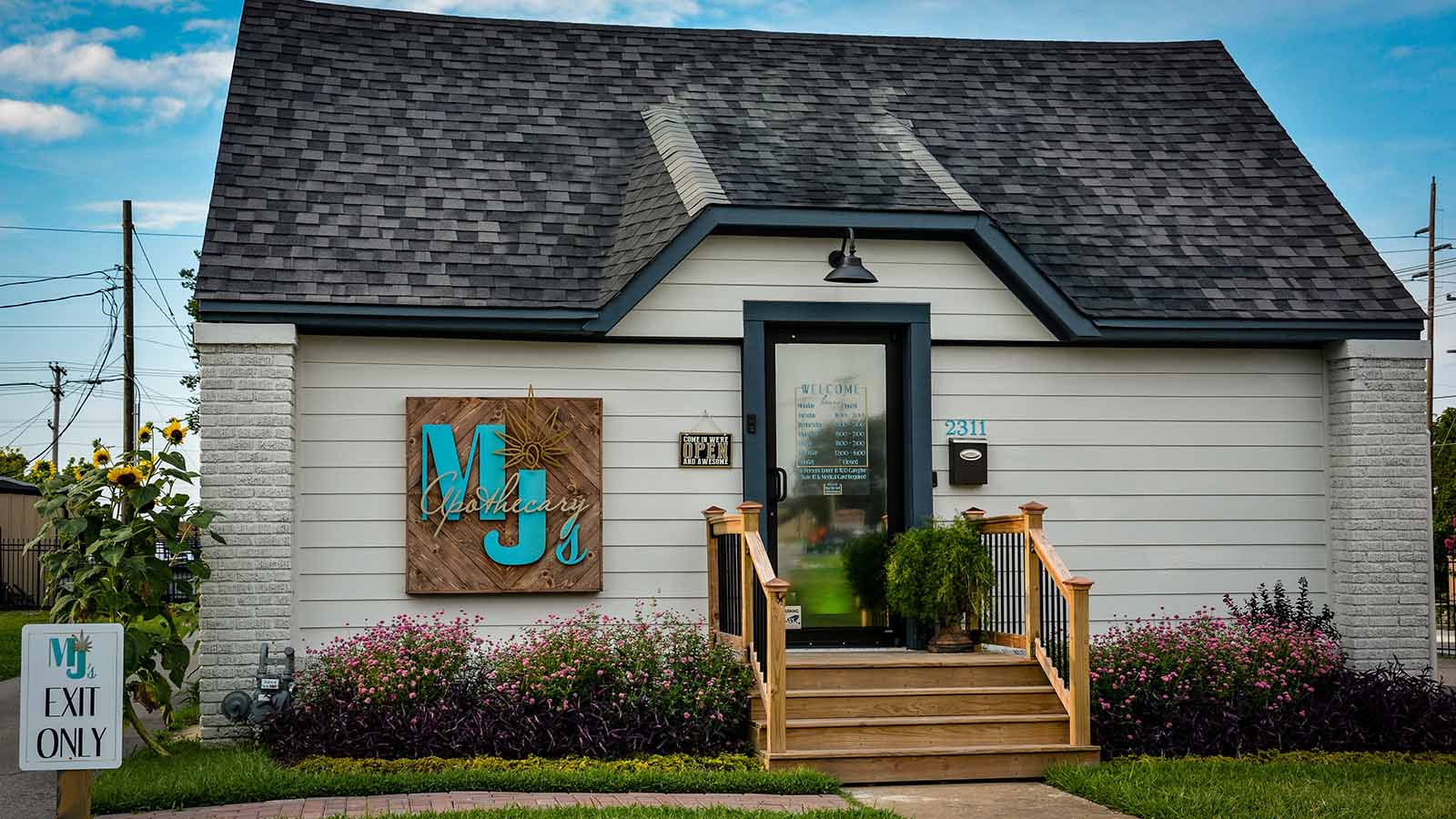 MJ's Apothecary in Tulsa seeks to provide quality treatment with compassion and convenience. MJ's approach to medical cannabis treatment is to consider the whole person, not just the condition, and staff account for diet, psychology, medical history, lifestyle, and personal tastes when helping patients choose products. Owned and operated by Mike and Jenny Carr, MJ's offers high-quality cannabis in a friendly, relaxed Oklahoma dispensary atmosphere.
10. True Health Cannabis 4:20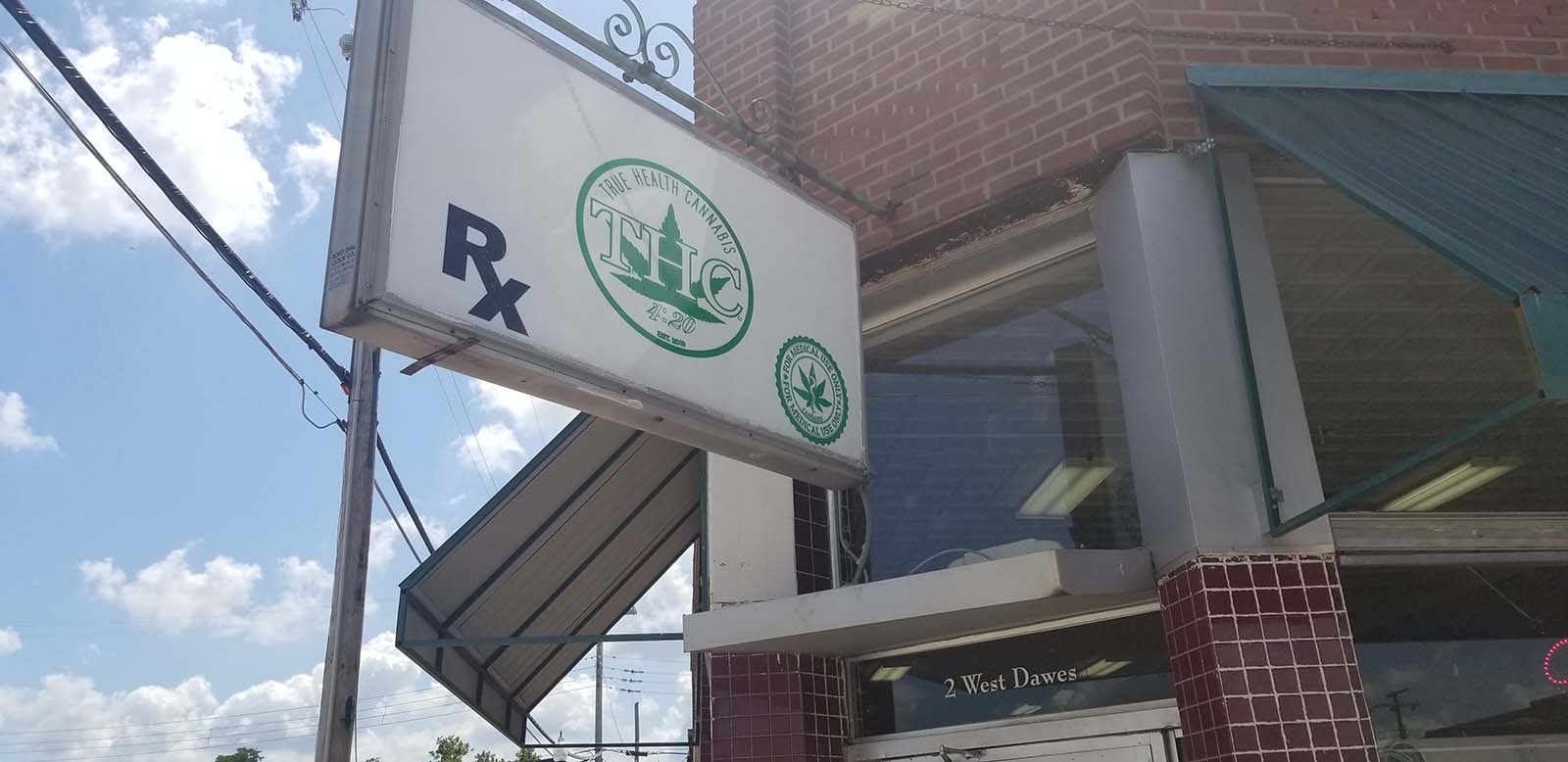 At True Health Cannabis 4:20 in Bixby, medical patients will find a knowledgeable, friendly staff eager to assist them in finding the perfect solution. Offering a fresh assortment of quality products, customers can easily find what they need at this top-notch dispensary.
11. The Bud Shop
The Bud Shop is a charming, family-owned Oklahoma dispensary located in the cozy town of Roland. Customers walking into the brickwork storefront are greeted by the pleasant aroma of cannabis and treated to a tastefully dressed interior. Welcoming budtenders guide patients through a wide variety of flower, wax, edibles, and more, and customers praise The Bud Shop on its three Ps: price, product, and professionalism.
12. Living Leaf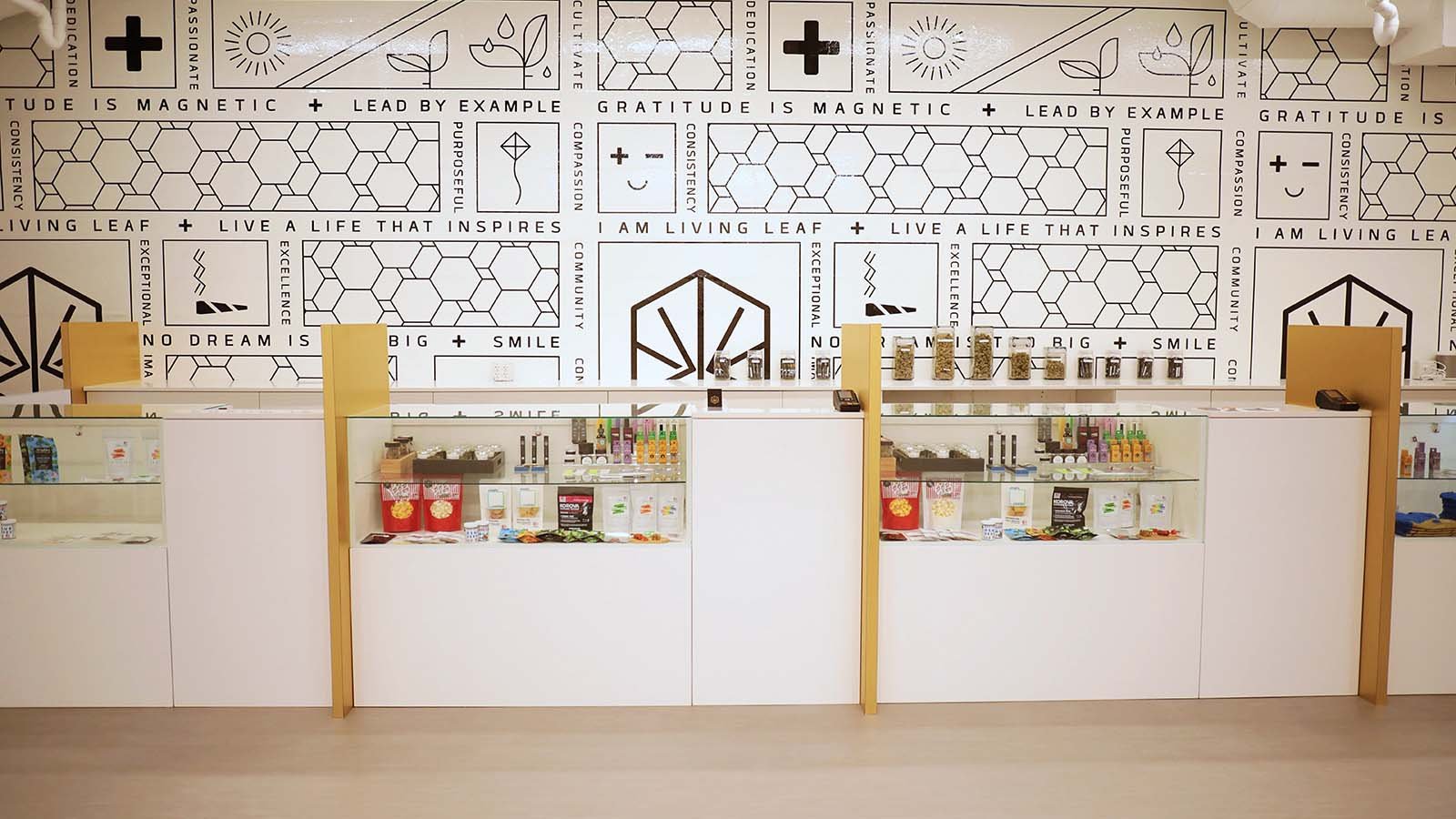 Located in the heart of Oklahoma City, Living Leaf is focused on patient and customer wellbeing. Living Leaf works exclusively with Oklahoma cultivators who provide all-natural medical cannabis that is unsurpassed in therapeutic qualities and effect. Customers comment on this dispensary's comfortable, calming environment and welcoming staff.
13. Growing Wellness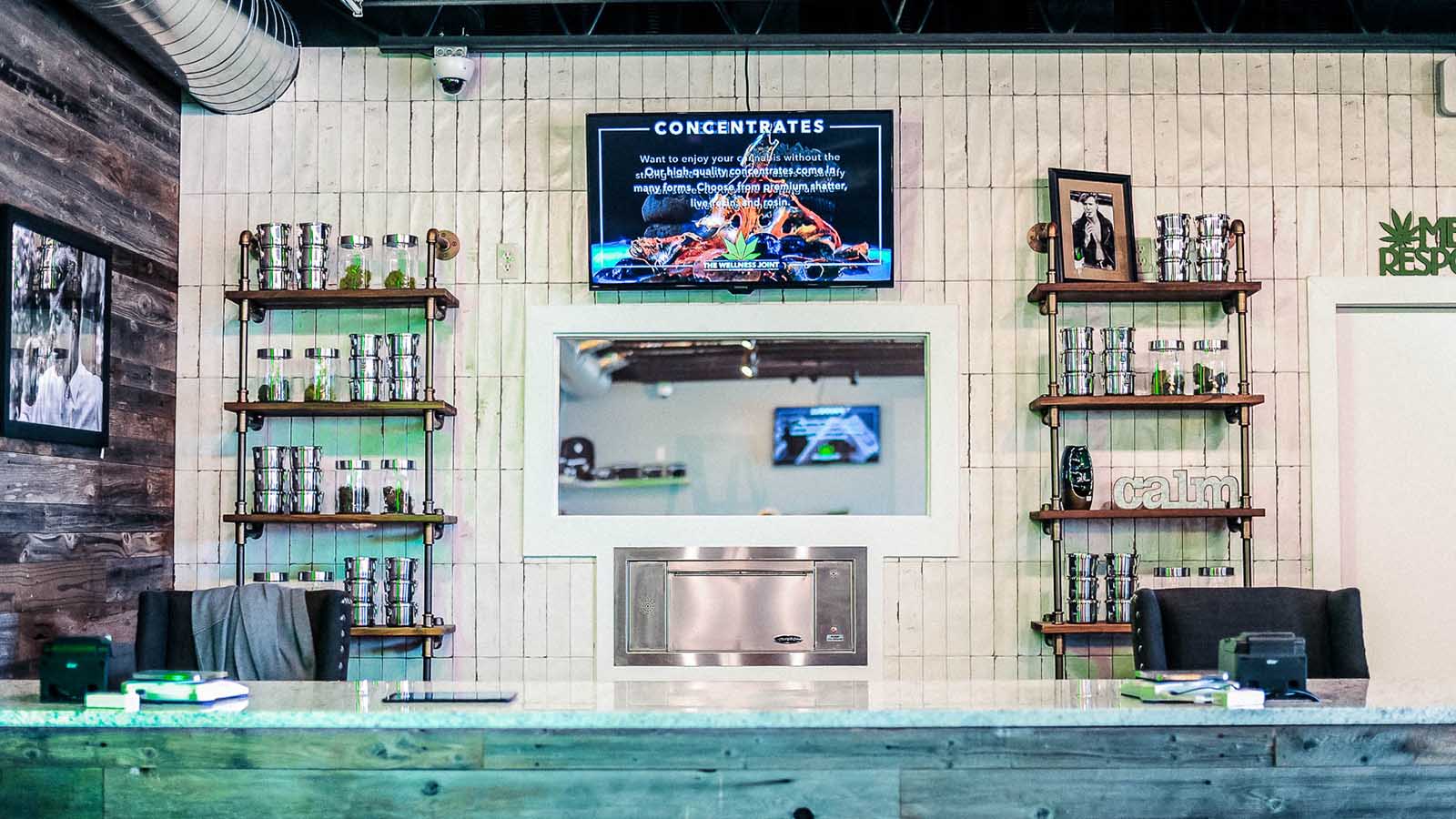 Growing Wellness is a premier medical cannabis dispensary and grow facility located in Weatherford. The staff is committed to dispensing medical cannabis in the most responsible means possible, with a priority on educating and empowering customers to gain control of their health and find happiness. Growing Wellness proudly offers only the highest quality cannabis products that are locally grown.
Cannabis Retail News, Insights and More Delivered to Your Inbox
Keep up with the cannabis retail industry by subscribing to the Cova newsletter today!