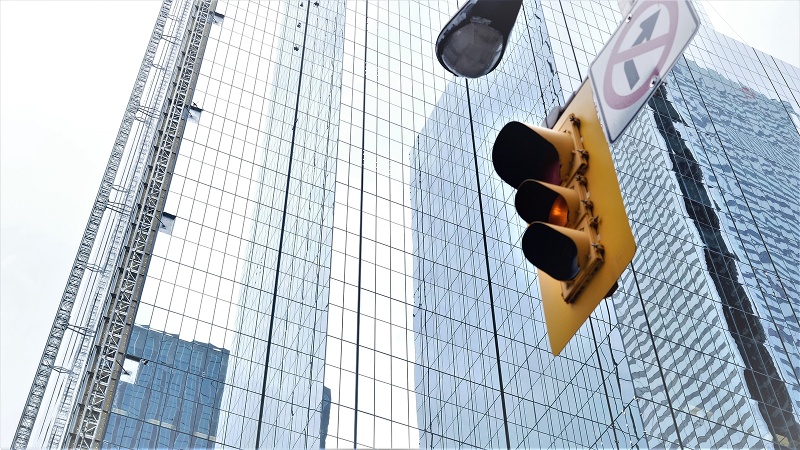 The Ontario cannabis retail market has come a long way since changes were announced in December 2019—in some ways. While there is certainly no love lost for the controversial lottery system of awarding retail licenses, cannabis entrepreneurs celebrating the open market and ample opportunity are growing frustrated by bottlenecks in the process and delays that leave them in the dark over when they'll be able to open for business.
September 3, 2020 Update: AGCO has announced it will double the number of RSA starting this fall, possibly by the end of September. The expected rate of about 40 per month is a big step toward alleviating the backlog, though it remains to be seen what the ultimate affect on timelines is. The steps outlined in this blog may still prove valuable to retailers facing lengthy waits for final authorization. We will continue to update as new details become available and the Ontario cannabis retail landscape evolves.
The AGCO began accepting Retail Store Authorization (RSA) applications in March 2020, with the expectation to begin awarding RSA to retailers in April 2020, at a rate of approximately 20 per month. Since the RSA application window opened, over 500 addresses have been issued "Public Notice", placards to post in the storefront window for 15-days, a sign that things are moving along in the application process.
During the public notice period, and beyond, it's important for anxious retailers to know their application status and have transparency on when the store can expect approval. Unfortunately, all too often, this transparency is foggy. The AGCO will ultimately schedule pre-opening and then final store inspections to ensure compliance standards are met, but there is limited visibility on what the schedule looks like. With a queue of over 500 applicants, it might be several months before notification is given to a retailer.
Expecting a Cannabis Store Inspection? Hurry Up and Wait
The general best practice for many retailers with an application in for an RSA is to have the store ready for AGCO inspection—the faster the store is built-out, meeting all regulatory compliance and RSA-qualifying standards, the better position you're in to receive an RSA as quick as possible.
Many holders of a Retail Operator License (ROL) with an application for RSA, ready to move forward in the process, are having to wait based on the AGCO awarding only 20 RSA per month. Some retailers are reporting their place in the queue with dates as far out as 2021. It's worth noting, inspections to date have taken place with offsite agents via video stream due to the pandemic.
Where Does This Leave an Ontario ROL-Holder seeking a RSA?
Due to the backlog, many retailers will face operational expenses without generating revenue. Here are some factors to consider, based on the requirements and delays to open a cannabis retail store under the AGCO format.
Le
ase Agreements
Depending on where in Ontario, retail store leases can be between $4,000 - $40,000 per month. Securing real estate is not an easy task, and depending on the lease agreement terms, retailers will need to come up with their monthly lease without generating revenue from—unless they open for business selling non-cannabis product and cannabis related services.
Human Resources
Many retailers have hired their staff in anticipation of "being ready" to operate, an expectation of RSA approval. Those that qualify have hired employees and now incur payroll expenses. Some employees have even left previous jobs to start their cannabis store career.
Visibility
There is virtually no visibility given to help retailers understand the process, queue position and/or lead time as to when they can expect to open. Many applicants have their retail business buildout underway, with all the moving parts in motion, operating on the notion RSA will be granted based on readiness. There are several RSA-ready locations that have now been given a four to six-month lead-time for final RSA.
A
dditional Operational Expenses
There is no shortage of additional expenses to be incurred while you're in a holding pattern with no revenue coming in, including business insurance, technology, and professional services.
The Ideal Solution – Accelerate Approval and Combat the Black Marke

t
Convincing the Ontario government lift the cap on issuing only 20 RSA per month would enable many retailers to move forward in the process, which ultimately benefits everyone; the more responsible retailers who are able to provide access to regulated cannabis in a safe environment, the quicker the province can combat the still-thriving illegal market. A quick search on Weedmaps in cities like Markham, Mississauga, and Pickering—municipalities that don't allow cannabis retail stores—displays dozens of unlicensed cannabis delivery options. It seems like cities that have opted out of legal retail have inadvertently invited illegal activity.
What Retailers Can Do Instead of Waiting on Their RSA
Four to six months is a long time to be waiting, but since that lengthy holding pattern is a reality, it might be time to consider the option of opening your doors anyway. Not illegally, of course—but you can open for business without cannabis. Selling non-cannabis product and offering services as a normal retail business, outside of the AGCO format, is a strategy we talked about in a previous blog post, and one that has been enormously successful for stores like Thunder Bay's Kia Ora Kannabis.
If your store is ready, and opening for business is a viable option while waiting on your RSA, here are a few tips, benefits, and tactics to consider, to ensure you're maximizing the opportunity:
1. Sell merchandise to generate revenue: the rules change and stricter regulations kick in once you start selling cannabis, but before you do, you can stock your shelves with hats, hoodies, books, rolling papers, and bongs. You'll start to build a customer base, get your brand out there, and get plenty of valuable practice with your retail tech and processes.
2. Create brand awareness and build an online following: this is about more than getting your logo out there, it's your opportunity to establish your brand identity and your values. Use social media and keep it consistent with the overall experience customers can expect.
3. Fine-tune your team: recruit and hire employees, train staff, and trim when there isn't a good fit. This is your opportunity to create a team you can trust, and one that's really hit their stride, ready for the added demands of cannabis compliance.
4. Refine your retail design: practice and work out the kinks in your store flow with a few mock runs that help you find the right path and come up with the best practices and SOP for your business.
5. Reach out to the community: offer educational sessions, workshops, and services. This is a great time to ask future cannabis consumers about what products interest them. Listen to what the market is calling for and get an idea what your top sellers will be. Your first OCS inventory PO can be filled with what your future customers have been asking for.
6. Learn all you can: there's plenty to master, from the nuances of product and market to the evolving challenges of compliance and capabilities of cannabis retail technology.
We've witnessed many stores that are "RSA-ready" with lead-times given of over 4-6 months. By opening a retail business outside of the AGCO format and operating in a "non-compliant" state, it will help you prepare for the future successes in operating a cannabis retail store in Ontario.
In addition to what you can to do help your business, to voice opinion and drive change in the industry, Ontario cannabis retailers can CONTACT YOUR LOCAL MPP.
To learn more about Cova and how our award-winning cannabis retail platform can help your Ontario store, click the link below for frequently asked questions, product features, and to contact us or book a demo.