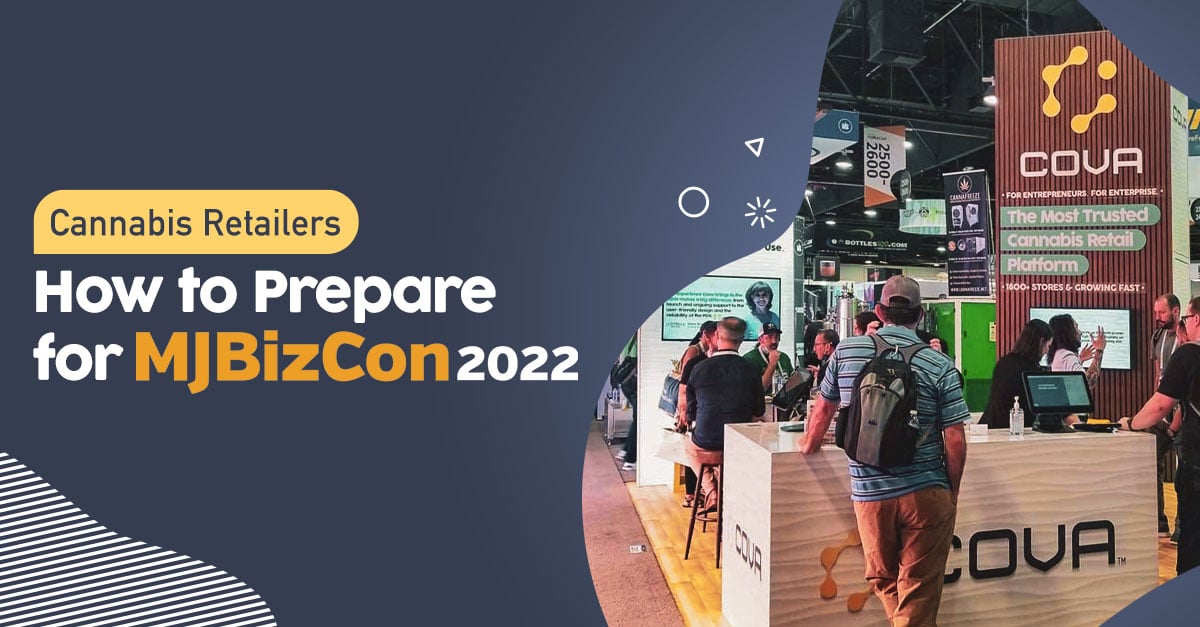 The countdown to MJBizCon 2022 has begun. With less than a month to go for the legal cannabis industry's largest tradeshow and networking event, we can hardly wait to be in Vegas from November 15 to 18, 2022. The cannabis industry is growing fast. As more states in the US legalize recreational cannabis, cannabis retailers and dispensary owners need to connect with the right people to succeed in this competitive industry and learn from other people's experiences to avoid mistakes that may lead to failure.
At MJBizCon, you'll be able to connect with over 1400 exhibitors, including cannabis technology service providers and cannabis product vendors from all over the world. This conference is your one-stop shop to build your cannabis community and fuel your dispensary business growth. But with only four days to attend, you must prepare in advance and schedule meetings with vendors, but also be ready to have some fun and maximize your time at the expo. This blog post will inform you all you need to know to prepare for MJBizCon 2022.
What is MJBizCon, and Where is it Being Organized?
The Marijuana Business Conference & Expo is held annually in Las Vegas and is widely considered the largest global cannabis business conference and tradeshow. This year's expo in November is the 11th edition and will be hosted at the Las Vegas Convention Center's Expo floor. More than 35,000 cannabis executives from around the world will attend the event this year. If you register before October 27, you'll save up to $200. In fact, as a licensed cannabis retailer, you may even qualify for a free one-day pass to the MJBizCon Expo.
Should I Attend MJBizCon 2022 in Las Vegas?
Yes. If you're a licensed cannabis retailer or considering opening a dispensary anywhere in the US, MJBizCon 2022 is one event you must not miss. It's not just an opportunity to connect with the most prominent cannabis professionals but also to stay informed on whatever innovations are happening in the cannabis industry worldwide. You may discover vendors or technology service providers that could help you launch your cannabis retail business, build your brand, streamline your dispensary operations, expand to multiple locations, or increase profits.
Which Sections are a Must-Visit for Cannabis Retailers?
You must check out the top brands at the Hall of Flowers Experience- where special retailer meet-ups, networking events, and after-hours will also be hosted so you can mingle with fellow dispensary owners. Meet software and technology providers, banking and payment processing providers, dispensary design companies, or HR training professionals among the 1400 exhibitors as they showcase their latest products and equipment on the Expo floor. Also, schedule some time to attend exclusive presentations and retail-related speaker sessions that will help you improve customer experience, diversify your product mix, streamline compliance and inventory management, and strategically manage growth at your dispensary.
How do I Maximize my Time at MJBizCon 2022?
With over 1400 exhibitors showcasing at the expo, you certainly can't meet everyone. Take time to compile a list of goals you want to accomplish at MJBizCon and do your research on the exhibitors, panelists, and other featured attendees who might serve as potential partners. If you're looking for a cannabis retail POS and technology solution, meet Cova at booth 419. Schedule meetings in advance with the companies you want to meet before their representatives' calendars get filled. If you've already had email correspondence with someone, let them know you'll be at MJBizCon and are open to meetings, or include a scheduling link in your email to get the ball rolling. If you're most interested in networking and building connections, sign up for as many networking events and meet and greets as you can find.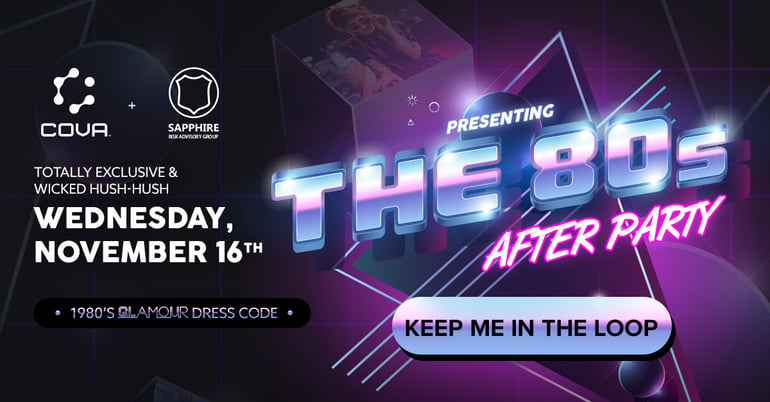 Which After-Parties Should I Attend?
The cannabis industry is still young, wild, and growing exponentially. As the saying goes, all work and no play is not good for you. Hence, you must some fun as well. MJBizCon is known for some of the wildest parties in Vegas during the expo. Cova's prohibition party in 2019 was attended by the most prominent cannabis industry professionals, and everyone was talking about it for months after. Get invited to some of these parties at MJBizCon 2022, as people are certainly more approachable when they are relaxed. Research in advance to find the best parties and RSVP to them. The back to the 80s after-party by Cova and Sapphire Risk will take you back in time with some futuristic technology- Register here for a chance to win VIP tickets.
Tips for Making MJBizCon 2022 a Success as an Attendee
Walking the expo floor at MJBizCon is a good way to network, but it can exhaust you quickly if you do not have a plan. Here are some quick tips to ensure that you make the most of MJBizCon 2022:
Register for the expo in advance and book your hotel stay.
Dress comfortably and take breaks as and when needed.
Don't linger too long at booths- collect info and move on.
Take advantage of special deals available only at the expo.
Have fun, but monitor your alcohol and cannabis consumption.
Meet Cova at MJBizCon 2022 (Booth 419)
Whether you are an existing client or a cannabis retailer looking to learn more about Cova's dispensary technology solutions, come meet our team and see our latest features. With over 2500 dispensaries across North America using Cova POS, it is undoubtedly the most advanced cannabis point-of-sale system. With our full suite of cannabis retail solutions and cannabis tech partner ecosystem, you'll streamline dispensary management efficiently. Click below to schedule a meeting or sign up for a demo.