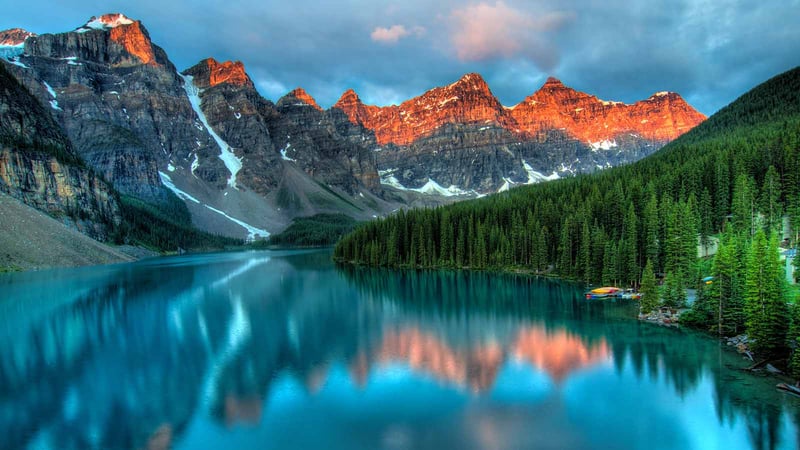 With only a few weeks left until the Cannabis & Hemp Expo takes over Alberta, we're sharing our top reasons to attend the two-day immersive event.
1. Leave Your Mark on History
Later this year, Canada will become the first country to legalize recreational cannabis federally, and the atmosphere throughout the industry is buzzing with excitement from British Columbia to Alberta. That's why industry pros from around the globe are converging on Calgary April 7 & 8 and Edmonton April 28 & 29 for the Cannabis & Hemp Expo.
The two-day industry event was built to facilitate a ton of meaningful networking time with the cannabis community and industry leaders at this important time in Canada's history. Attendees will also have countless opportunities to connect with other retailers, processors, growers, consultants, emerging brands, and representatives from ancillary businesses like Cova.
2. Set Yourself Up for Success
Cova is unveiling the most advanced POS suite for cannabis retail at the Cannabis & Hemp Expo. During the event, stop by our booth and discover the tools you need to open and operate within the dispensary laws set forth by your province.
Our team of cannabis retail ambassadors will be ready to give a guided tour of our mobile budtender tool, customizable dashboard, menu board, and interactive digital signage. The team will also be prepared to share:
How Cova POS can help you stay compliant
How Cova POS can help you manage operations, deliver superior customer experience, and grow a profitable business
How to address track & trace in the retail license application
If you're short on time, we encourage you to pre-book a personalized tour and demo our suite without the wait.
3. Learn from the Cannabis Retail Experts
In addition to the exhibit hall buzz, industry leaders will give free educational seminars, and two executive members of the Cova team are set to speak.
5 Steps To Building Your Own Branded Dispensary Experience
In Calgary, Anne Forkutza, Cova's Director of Customer Experience will share how to create a branded cannabis dispensary experience that your customers will love. She will discuss how to make your shopping experience unique by empowering your budtending team, selecting the right music, dispensary design, social media, and more. Anne speaks on Saturday, April 7 at 2 pm.
Selecting the Right Tools to Power Your Cannabis Business
In Edmonton, join Nicole Arksey, Cova's Product Manager for a discussion about protecting your investment with the right tech. During her presentation, Nicole will share the information entrepreneurs need to make an informed decision when selecting cannabis dispensary technology to support a retail operation. Stay tuned for more details on Nicole's seminar.
If you're a cannabis retail owner or consultant, we invite you to be our guest during this exciting time in Canada's history. Just RSVP to receive a free pass. We look forward to meeting you.