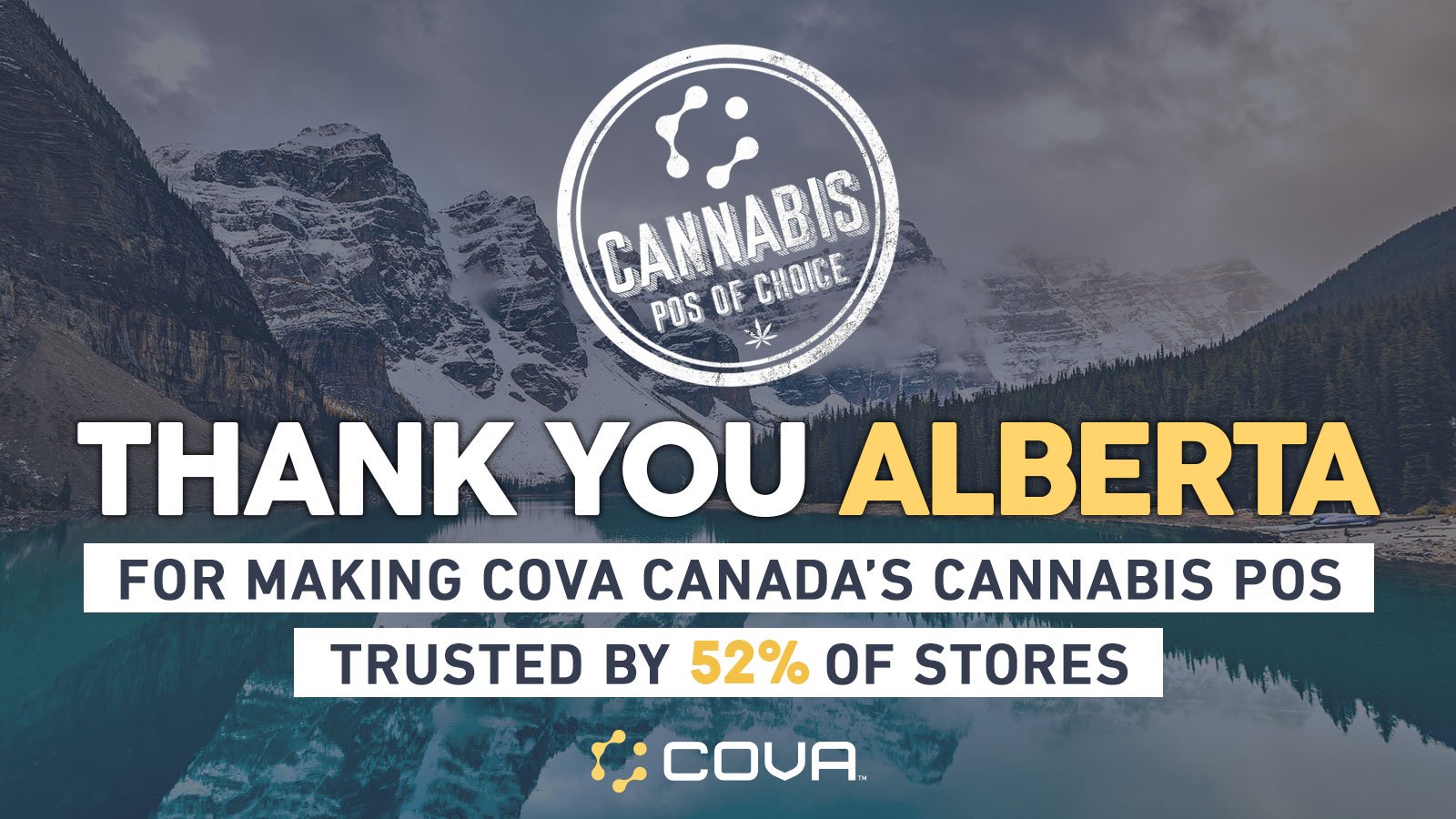 When the Great White North officially legalized recreational cannabis in 2018, most folks expected British Columbia and Ontario to blaze the Canadian cannabis retail trail. After all, British Columbia has long been considered a world-wide cannabis capital, and Ontario holds the title as the country's most populous province.
That's why no one predicted Alberta to be sitting atop the country's cannabis retail throne one year post legalization — but the fact is that the province is far and away Canada's leader when it comes to private cannabis stores.
A Technological Trend Among Alberta's Cannabis Stores
To date, Alberta has issued 317 retail licenses, and 283 private cannabis stores are currently open for business. Compare that to 85 in BC and less than 30 in Ontario, and it's no wonder why Alberta's been dubbed the country's retail cannabis capital. In fact, the cities of Edmonton and Calgary alone are beating out other provinces' numbers, having greenlit 48 and 65 retailers, respectively.
These retail operations come in all shapes and sizes. But from single-location, independent shops to large, multi-location operators, more than half of all private Alberta retailers have one major thing in common: they trust Cova as their point of sale and inventory management solution.
"As an independent operator in Canada's most competitive cannabis market, there is no space for a small business mindset," says Mack Andrews, co-owner of Aylmer Nelson Cannabis, one of Calgary's top independent stores. "We needed a POS system that had enterprise-level functionality and allowed us to effectively manage our inventory, track key metrics, and streamline workflows. It did not take long to understand that working with Cova was the right answer, and they have acted more as a partner than simply just a vendor."
Why Alberta Retailers Love Cova Cannabis POS Software
Having established itself as a leader in cannabis retail technology across multiple U.S. markets over the past few years, Cova has been available to Canadian retailers since the start of legalization. The POS — engineered specifically for the cannabis industry — simplifies and automates compliance with features like a built-in ID scanner, purchase limit alerts, and product equivalency conversions. These safeguards not only reduce human error, but also prevent sales to minors and diversion of product to the illicit market.
What's more, Cova's system generates the provincial reports required by the most recent AGLC reporting updates with a single click, ensuring retailers stay compliant and saving them hours of time that would otherwise be spent compiling these reports by hand.
Here are a few more ways in which Cova POS helps cannabis stores across Alberta stay compliant with provincial regulations:
Cova POS tracks every sale and product by AGLC number and lot number, then stores and safeguards the data in an enterprise security-grade server hosted on Microsoft's Azure Platform; this ensures retailers meet Alberta's perpetual inventory system requirements.
To fulfill the province's inventory auditing rules, Cova clients can easily export an Inventory on-hand report in Excel or CSV format; any needed adjustments are recorded on an Inventory Adjustment report.
Cova also records the time, date, method of payment, and product SKUs of every transaction, as per Alberta's perpetual, real-time inventory tracking regulation.
"We spent a year looking at POS systems before we launched," recalls Darren Bondar, President and CEO of Inner Spirit Holdings, the company behind the Spiritleaf network of stores. "We needed a system that was reliable, fast, and easy to use. We also needed a POS partner who could scale with us, keep up with regulations, and provide industry-leading analytics and service. At first it appeared like there were a lot of options, but as we dug deeper, Cova was the clear winner for Spiritleaf. We remain satisfied clients 12 months and 37 stores later."
A Bright Future
Here at Cova, we're proud to be the POS of choice among Alberta's cannabis stores. And as the province continues to grow its marijuana retail footprint even more in the years ahead, we can't wait to continue serving our clients — and helping them better serve theirs.
Want a live look at why Cova is Alberta's preferred cannabis retail technology provider? Tap the button below to book a free demo today!