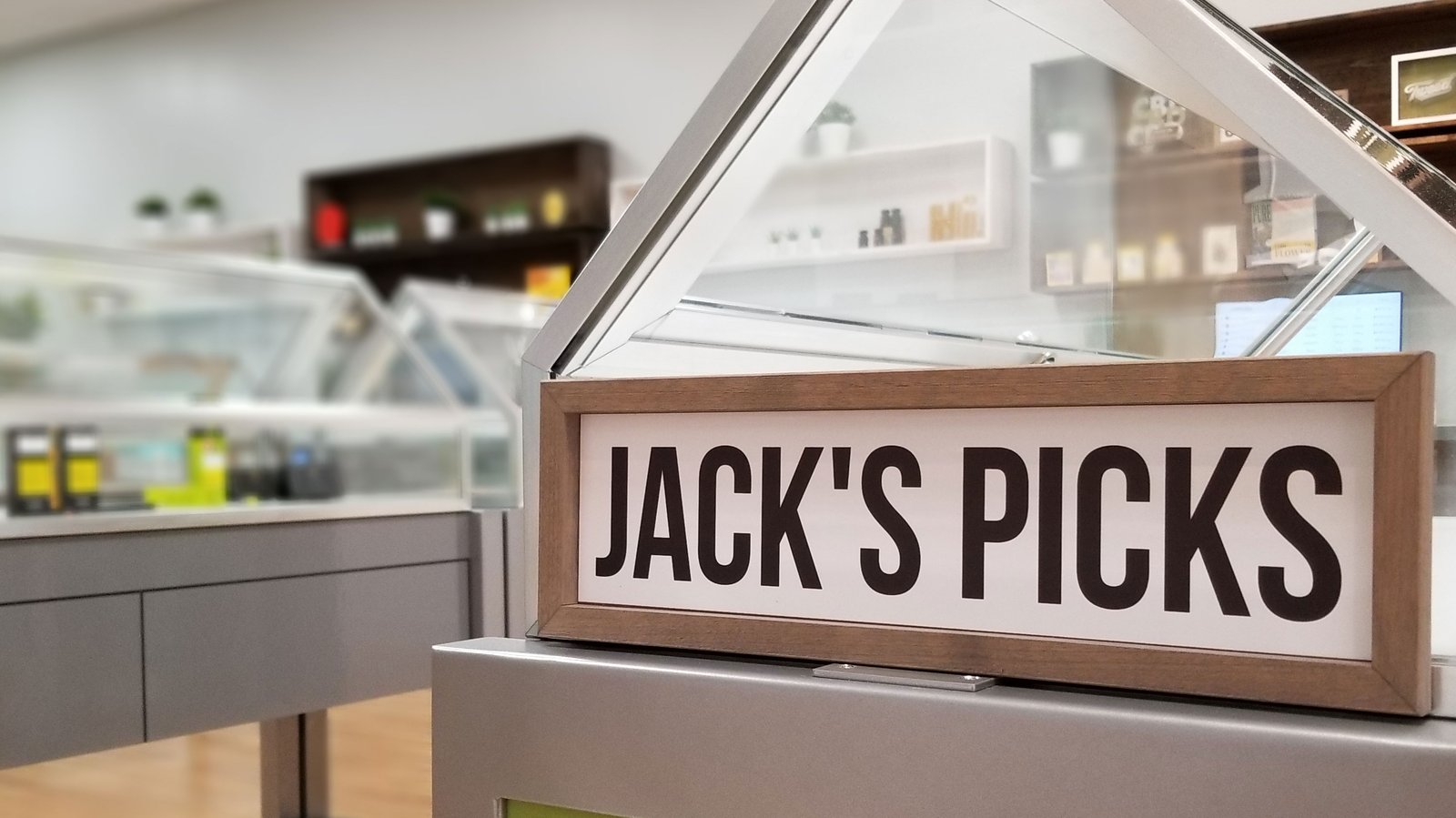 The new wave of cannabis retail experiences has become synonymous with shiny white countertops, glowing white lights and regrettably, too many SKUs to count. While the intention is to show off the expansive menu and ultimate knowledge of brands, in reality this is overwhelming to a customer looking for a quick transactional experience, or wanting to learn more about products without being inundated by thousands of SKUs with similar specifications.
Cannabis Jacks is competing to have the best overall customer experience, and doing so by placing efficiency, education and enjoyment as key proponents of their model. Cannabis Jacks is achieving an excellent customer experience with a much more essential approach.
Michael Birch is the CEO and Co-founder of Cannabis Jacks. As an accomplished marketing executive and Tim Hortons franchisee, great customer experiences and lean business operations have been at the core of his business strategy for decades.
After surveying the landscape with co-founder and COO David Côté, Michael realized the gap in the market and jumped at the opportunity to create a lower-cost model that fits a more realistic need in the marketplace. Michael was also very adamant going into this venture about avoiding the franchise model. "It's quite confrontational, whereas a license model is more of partnership. The better they do, the better we do."
The advantage of entrepreneurs who license Cannabis Jacks lies in their ability to rely on an established trademark, brand, and standard operating procedures if they so please. This takes a lot of weight off prospective cannabis entrepreneurs who don't want to create an entire brand identity from scratch. The kicker? Cannabis Jacks does all this while also boasting the lowest royalty percentage in the market.
"It's not a franchise, it's a license," Michael adds. "We want our affiliated entrepreneurs to control their own destiny and have the ability to open multiple locations by being respectful of their start-up capital."
The entrepreneurs Michael and David are looking to benefit with Cannabis Jacks' approach are those interested in a smaller initial investment due to a leaner operational model and approach to inventory. With their roots in Sault Ste. Marie, Ontario, their small town origins translate into especially tailored and intimate retail experiences. They achieve this by dedicating their attention to a curated and essential approach to inventory, and a leaner tech stack, which will all be on display when their first store opens on Friday, August 14th.
A Robust Cannabis Retail Platform to Run a Lean Operation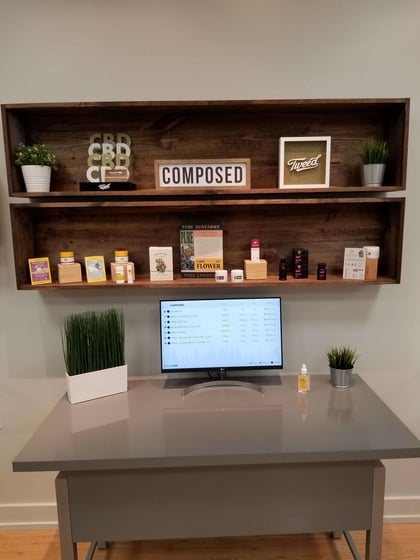 To achieve his ideal balance of education and efficiency in his brand, Michael began to research POS and inventory systems that were cost-effective and had integrations across other essential platforms.
David's diverse background in director level operations and focus on high volume, low cost retail bolstered Michael's approach and ambitions.
"David was already familiar with Cova, but through my own research, I found Cova to be the market leader and ultimately who I wanted to partner with."
With digital assets and inventory managed in Cova, any and all changes are updated on all websites in real-time, removing the need for double entry and the time wasted in delays. By not worrying about manually updating menu boards and product cards or having to routinely refresh changing specs and product info, David and Michael could focus less on mundane manual tasks, and more on customer experience.
"With Cova's mobile POS, it's very easy for our customers to understand and for Cannabis Specialists to be prepared and educated with the description and specifications during those customer service interactions in our stores."
David's familiarity with Cova started in March 2018, and his understanding of the platform's functionality allowed for him to walk into a new venture with a POS and inventory strategy in his back-pocket. He explains that while other solutions may be cheaper, they can only fully function if they are plugged into supplementary software. This a la carte approach can incur huge costs, and Cova's value became evident because of its unparalleled synchronicity and integrations.
"Cova rose to the top during my research as the most stable and functional system, and their backend reporting structure is crucial to running your business properly."
As Michael reflects on his time in the restaurant industry, he's learned that it's a "penny business" where it's imperative to watch your costs and spend controls at every level to be successful and maximize profits. With that knowledge and strategy going in, Michael knew how to leverage Cova for easier inventory and spend management controls.
A Fully Integrated Platform is the Key to Unlock Valuable Data
During their collective research phase, Cannabis Jacks entertained more "pure-play POS systems", but as David explains, "The problem with pure POS systems is that you need to hook it up to some kind of inventory manager and ERP to make it functional. Cova allows us to operate all of our stores with Cova itself being the central nucleus."
"Sure it's a POS, but you also get the benefits of an ERP and inventory management. With one application, you can see all the costs that go into a store and have a very quick view at any time. Where other POS systems might be cheaper, you'll also need a $700/month ERP to get the same kind of functionality."
Over time, those non-integrated and siloed solutions can add up and weigh on the entrepreneur trying to shrink recurring costs. By using Cova as an all-in-one centralized solution, Cannabis Jacks can not only maintain their lean operational costs, but they can also plug and play just about anywhere with a system that's easy for partners to understand and manage.
One of the challenges both Michael and David wanted to steer clear of was the constant maintenance involved with updating physical product cards. "With the help of Cova and their Budvue Menu Board integration, we've digitized everything." Micheal says with confidence. Utilizing Super's integrations for online ordering and Merrco's payment portal for faster transactions, Cannabis Jacks have found a way to streamline every key area of their operations.
Following the 80/20 rule, "20 percent of our SKUs make up 80 percent of our business." This means that a majority of products can really be inessential and an easy way to burn through capital. With Cova's reporting and integrations, Michael is much more confident about maintaining the availability of essential products.
"What Cova allows us to do with the reporting structure is manage our inventory extremely well. Part of our business model is having half the number of SKUs as bigger players in the market, so there's less of an investment and we're able to get even more return."
Scaling Up with Essential Tech
Such a model is also conducive to just about any physical space and square footage for Cannabis Jacks' licensing opportunities. With 9 stores under license and the first 2 opening in a few months time, their approach to build and inventory allows them a level of flexibility that can fill up both small and big rooms, and keep the touchpoints and customer experience seamless in both.
The smaller footprint, David adds, "is also appealing to entrepreneurs who don't want to pay an arm and a leg on rent."
"We value our customers' time. If they want to move through the store and complete a transaction in 90 seconds, we want them to be able to do that. But if they want to learn and engage our staff, we're also well equipped with in-store educational materials and Cova tablets," David explains.
Ultimately, Cannabis Jacks have been able to develop their model with very few tech solutions, and Cova has become their centerpiece platform.
"Using the technology to get out of the customer's way is huge for us," David adds. With Cova, David and Michael have all the versatility they need across compliance automation, inventory management and resource analytics to expand Cannabis Jacks nationally. Visit them at cannabisjacks.ca.
To read more cannabis retail success stories, case studies, best practices and tips on how to open and optimize your own store, be sure you're subscribed to the Cova blog.