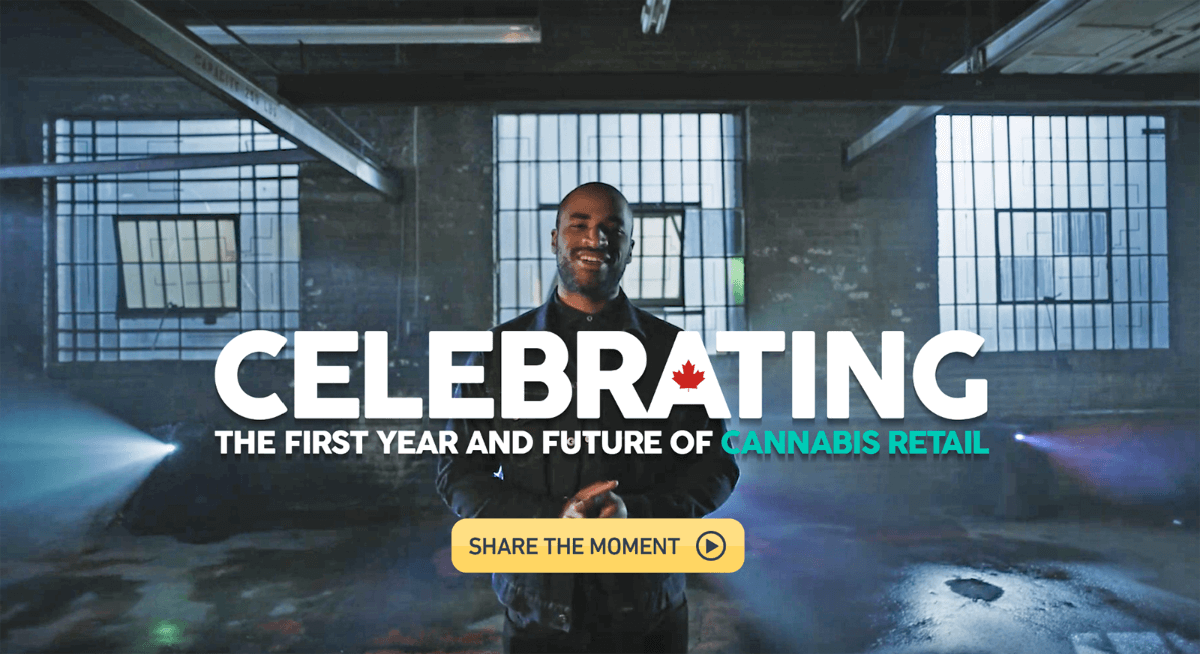 The cannabis industry has a storied past. And due to its long history of prohibition, it is one of the most highly regulated markets in the U.S. and Canada. However, as the industry continues to traverse the globe and shows no signs of slowing down, we believe the future of cannabis bright. At Cova, we strive to take the cannabis industry further than any other industry. We stand for cultivating an industry that operates as a collaborative ecosystem. We believe the only path toward responsible consumption is one made of testing, accountability, and transparency.
Last year, Cova Software teamed up with Baker Technologies, Headset and various industry leaders on a short film about the industry, it's growth, and our vision for the future. It was an absolute pleasure collaborating in this alliance with a shared mission to transform the cannabis retail experience. As Canada's federal legalization hits its one-year anniversary, we're looking back on the interactive video and spoken words that beautifully explain how we plan to grow from our infancy.
Here's what the movers, shakers, and bakers involved in this campaign envision for our budding industry.
The Future of Cannabis Retail
It's amazing what can happen with just nourishment and time
With enough love and patience what can start to come alive
Without love it's a challenge for new life to come alive
It gets treated with injustice and shoved off to the side
Blamed for things it didn't do, defamed and framed and tried
Gets hacked and pushed and peddled
But the strong ones they survive
Because when something's meant to be it takes adversity in stride
And then after years of darkness it finally meets a beam of light
And it stops merely surviving
And it slowly learns to thrive
Welcome to the difference between apologetically trying to get by and seizing opportunity Making the most of life
We are here as an industry graduating from infancy
From unmarked plastic baggies to prison time for greenery
From dope to pot to weed to THC and CBD
From criminality to a part of the healthy routine
From the shadows and back alleys to the big-box mainstream
Kind of like a way sexier Walgreens
With wall-to-wall greens
From Shark Shock to Sour OG and everything in between
But labeled properly
So no more getting the munchies when you mean to fall asleep
From an industry of mystery to exactly what we need
Whether you're a grandma with glaucoma or Snoop D-o-double-g
It's not just about bringing relief to peeps with cancer, pain, epilepsy, PTSD, ADHD, migraines Huntington's Disease, Alzheimer's, and HIV
The list goes on and on you see
It's about putting what you need in your hands and not demanding that you call it weed
It's your health, your high, your power, your mind
It's for you
We stand together so what you want is what you'll find
From fake handshakes with dollar bills slipped in between
To million-dollar deals that don't rely on M16s
We're no longer hiding from the flashing lights
We're stepping out into the light
We're moving higher towards the light
We are getting higher, yeah that's right
And we're going from trying to hide entire farms
To being embraced with open arms
The olden days they finally are going up into a puff of smoke
And from the ashes comes a new system with unprecedented precision and trusted information
From clone to yield to distribution, and safety precautions that help weed out hidden poisonous
What lies ahead is even better yet
Streamlined intelligence from start to finish to finesse
Every little effect
From seeds will stem the betterment of human existence
From recreation to medicine
From wellness to inspiration
From creativity to expansion
From seed to bud to flowering
Branching off and becoming more leaves than it thought it could ever be
It's amazing what can be
Now that our roots are finally flushed with nourishment
You see, the future is coming.
Let's Shape the Next Generation of Cannabis Retail Together
We're proud to be a part of the cannabis industry and believe that together we come alive. Now that you know what the future of cannabis retail looks like to us, what does it look like to you? To stay up-to-date on the cannabis industry, subscribe to our blog today!