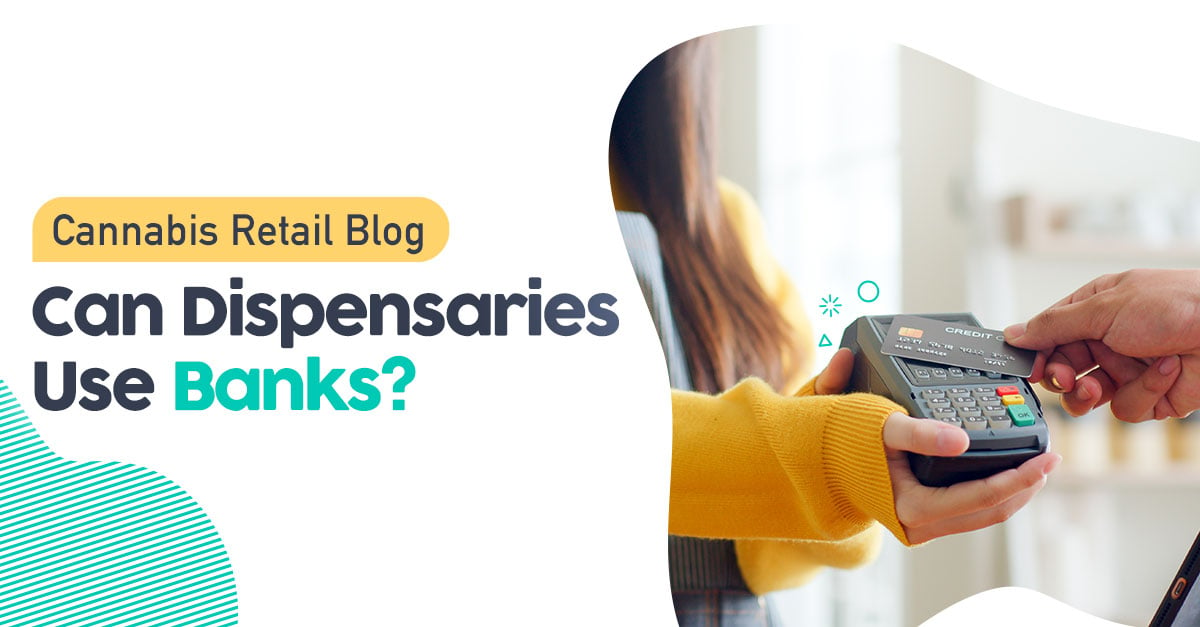 If you're a dispensary business owner or thinking about opening one but don't know where to keep your money or make transactions, you're not alone. Since the cannabis industry is not federally legalized in the US, big and trusted banks refuse to let cannabis business owners open an account or let them deposit money for this kind of purpose.
This matter is so grave that it has led owners of many cannabis businesses to be only cash-based, and because safeguarding cash is challenging, they make themselves tempting targets for robbery. Even if they can protect their money, they must pay a high amount of money for guards and high-security systems, which is still not always fraud-proof.
But banks won't take the risk of being penalized by the federal government. So, what can cannabis businesses do to make transactions through credit cards and keep their money safe? They can use cannabis POS software solutions like COVA, which has debit payments integrated into the POS system. Keep reading to learn more about cannabis banking.
What is Cannabis Banking?
Operating cannabis companies is legal in some states. Therefore, some financial institutions allow transactions for cannabis businesses. But there are many problems, such as handling more paperwork, dealing with strict compliance controls, and wasting more time.
Sometimes, a newly-opened financial institution is willing to work with cannabis dispensaries but usually goes down under the pressure of heavy compliance issues. If you decide to open a bank account, we will explain how to do it. But first, let's look at a simple yet essential term, SAFE banking.
What is The SAFE Banking Act?
The SAFE Banking Act is a banking regulation that prohibits federal banking regulators from penalizing depository institutions that provide banking services for cannabis-related businesses that are abiding by their state regulations.
According to the latest news, the cannabis industry will evolve due to the rise of this system. However, even though it has been passed by the House seven times, the Senate has not passed the SAFE Banking Act yet.
The Financial Crimes Enforcement Network reports that only around 700 depository institutions work with cannabis businesses. When this act turns into law, a bank cannot be penalized for banking cannabis, and more financial institutions (banks and credit unions) can freely provide their services to businesses in the cannabis industry.
How Can You Open a Dispensary Bank Account?
To open a dispensary bank account, you need to list the local banks you have in your mind and talk to them. Here are some points to keep in mind while evaluating them:
Tell the bank right away that you are a legal cannabis business and ask if they would be willing to support you.
Analyze them based on their customer service and how they build customer relationships.
Review the fine print carefully. Check if your account has a deposit, holding, or capacity limit. Know the monthly account maintenance fees as well.
Make sure to check the additional fees before closing any contract. These fees can include payroll, wires, checks, and debit cards.
After choosing the bank that suits your needs, the process is the same as opening regular bank accounts, with the slight difference of having to do more paperwork.
But here are some things to remember:
Be careful about naming your business. Don't tell lies but don't attract unnecessary attention. Refrain from using words such as high, green, grass, joint, smoke, dispensary, cannabis, CBD, 420, MMJ, etc., while naming your business' legal name. You can register for

DBA

if you want to use these terms.
Decide who will be your bank signatories and compile your business's legal documents, such as an operating agreement or bylaws that establish ownership. Additionally, you need to have a certificate of good standing and be able to prove your sources of business funding. What further documentation you'll need to give will be specified by your bank.
Don't be afraid if your bank asks for a physical site visit. The process is entirely normal.
You should use your cannabis POS reports to prove that you do not sell your customers outside the purchase limit, they're of age, and that your overall sales are comparable to your rivals. This is essential because even small financial institutions must be careful about anti-money laundering and ensure that the money they make comes from a state-legal sale.
Don't lose connection with your bank after opening an account. You should tell them what they should do to keep your account running smoothly.
How do Dispensary POS Software Solutions Help?
In such a highly-regulated environment, cannabis businesses have to rely on robust POS software solutions that help with cannabis compliance. Dispensary Point-of-sale software solutions allow you to accept digital payments, manage inventory, and streamline sales.
With Cova software's suite of solutions, your customers can browse through your products, add their preferred items to their shopping carts, and even purchase directly from a tablet at your dispensary. Cova POS offers several payment options, such as credit cards, gift cards, and debit cards.
Digital payments have many benefits, such as gaining a 25% increase in transaction values, accepting all U.S. debit cards, having no fee for dispensaries, and providing mobile cashless payment for deliveries.
COVA - The Ultimate Cannabis POS
Our Cannabis POS System offers an I.D. scanner and purchase limit alerts. These features automatically acknowledge existing customers, make the check-out process faster for them, and prevent underage customers from purchasing your products.
They also calculate the THC equivalencies of cannabis products, notify your salespeople, and stop sales that exceed legal limits so that you only have to focus on your customer experience and not worry about breaking the law. Our software integrates with eCommerce platforms, enabling you to customize your dashboard, curate personalized customer experiences, and provide reports and analytics that make decision-making easy.
With Cova, users can enjoy built-in compliance, superb reliability, and a user-friendly U.I. with no learning curve. There's nothing to worry about, and you can only focus on your marketing strategy and customers. What are you waiting for? Request for a demo today!
Why Having a Bank Account Is Crucial for Dispensaries?
There are many reasons why having a bank account is essential for dispensaries; here, we're going to review the most important ones:
Being a suitable target for thieves: Since it's hard to hide a great amount of cash, dispensaries are ideal targets for thieves. This risk negatively affects the business owner, the staff, and the brand's name.
Managing cash is time-consuming: We all know that taking care of cash is not a time-effective task, and it requires effort to count, package, and store.
Paying in cash is not people's first choice: As

digital payments

evolve, people are less likely to carry cash in their pockets, and we all know that paying with cash is not convenient. So businesses that only have payment in cash, including cannabis-related businesses, are at great risk of losing their customers.
Not being efficient regarding accounting: Banking enables you to get your money quickly and keep it in order. This makes banking the best option for compliance matters, such as legal, tax, etc.
Not having a bank account makes planning hard for the future: If you're going to win the investors' favor, obtain financing, or sell your business, you should be able to demonstrate your earnings. It will be hard to prove if your business only depends on cash.
Some FAQs About Cannabis Dispensary Banking
Why can't dispensaries use credit cards?
Dispensaries can't use credit cards because cannabis is illegal under federal law, so banks refrain from supporting their digital transactions. But dispensary owners can use POS software solutions to let their customers safely purchase cannabis products.
Why do dispensaries only accept cash?
Most dispensaries only take cash and cash deposits because the cannabis industry is illegal at the federal level, and many financial institutions refuse to let cannabis dispensaries use direct deposit payment options. So, to avoid issues, they're only cash-based.
Can dispensaries use Venmo?
No, dispensaries can't use Venmo. PayPal owns this mobile app, and they don't allow cannabis transactions. Aside from cannabis being federally illegal, Venmo has a feature that lets customers share their purchases with friends and family. This may be problematic for cannabis trades.
Other Challenges Cannabis Business Owners Face
There are several challenges and issues, aside from banking issues, cannabis-related businesses face. So this section is giving you additional information if you're trying to step foot in this industry.
The Quality of Employees
Since cannabis is still illegal federally in the US, why would people want to work in this industry when they know they're at risk of being arrested or not getting paid at all?
If you want to stay on the safe side, you have to assure your employees that there is no problem regarding being paid regularly and that they have equal opportunities or even more compared to those who work for the government. To stay ahead in this business, keep your good employees satisfied and train and entertain them since this is the best way to find new customers.
The Medical Community's Stigma
Today, many healthcare providers and doctors support the use of cannabis. However, a noticeable portion of the populace still thinks that cannabis for medical purposes and regular use should remain illegal. As a business owner in this industry, you should be aware that hospitals cannot advertise cannabis and still need federal financing.
Being Only Cash-Based
Since the federal government still categorizes cannabis as a schedule 1 drug, many banks do not want to risk doing business with cannabis dispensaries because they could be accused of laundering money. This is also the same for any bank that operates under the FDIC or Federal Deposit Insurance Corporation.
Conclusion
Maybe some smaller banks or newly developed institutes will allow you to open an account, but those financial institutions get shut down because of compliance issues. However, if you find any bank that supports your business, the safest, easiest, and fastest way to deposit money and make transactions for dispensary owners is to use Cova's cashless cannabis POS software.
There are many things to look for in dispensary payments solutions, such as integration with POS and eCommerce and multichannel and mobile dispensary payments. The good thing is that we provide all of them. COVA is the best you could ask for. Read our guides to find additional information, and feel free to ask any questions you have! Why not get started now?