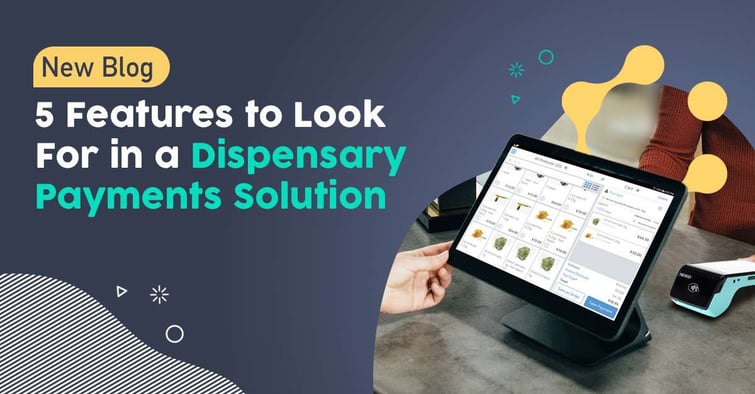 Cannabis in the US is still illegal federally, and SAFE Banking Act is yet to see the light of the day. However, innovative cannabis technology companies like Cova are already offering digital payment processing solutions compliant with current regulations to cannabis dispensaries. According to statistics, over 83% of Americans aged 30 to 50 use debit or credit cards for their daily transactions and don't necessarily carry cash regularly. But when these consumers go to a dispensary that only accepts payments in cash, it certainly spoils the customer experience for them. Moreover, keeping cash safe at a cannabis retail store is not easy either. Hence, it makes sense for retailers to incorporate a cashless dispensary payment solution into their POS.
There's now a plethora of cannabis payment solutions out there, but not all can provide you with the enhanced level of safety, security, and compliance needed for the cannabis retail industry. Some of those solutions may just be a digital wallet that consumers may be reluctant to download or put their money in. Ideally, a solution that allows your customers to use their regular digital cards to make payments at your dispensary will allow for a seamless shopping experience. Let us dive into five essential features required in a dispensary payment solution.
1. Seamless Integrations with POS and E-Commerce
Your dispensary payment processing software's capacity to interact with your cannabis POS, E-commerce platform, and other tools should be your top priority. You won't need to reconcile bills with a fully integrated dispensary POS and digital payments system. Furthermore, receiving your money directly into your account doesn't require you to perform repeated data entries. You can expedite the payment processing procedure, and the complete process takes just a few clicks. With Cova Pay and its seamless integrations across Cova POS and our partner ecosystem solutions, you get a seamlessly-integrated dispensary digital payments solution.
2. Multichannel and Mobile Dispensary Payments
You must offer several payment options to customers by using a multichannel payment solution. If customers have more options for how they can purchase and pay, it increases sales. Having the same payment solution across all your sales channels will streamline collections to your bank account. Also, ensure that your payment provider offers the flexibility to process transactions and collect payments anywhere from deliveries to curbside pickup like Cova's mobile tablet POS does. A dispensary POS system that can be flexible enough to integrate additional payment methods like gift cards in the future and supports the default payment methods that are best for your audience will surely go a long way.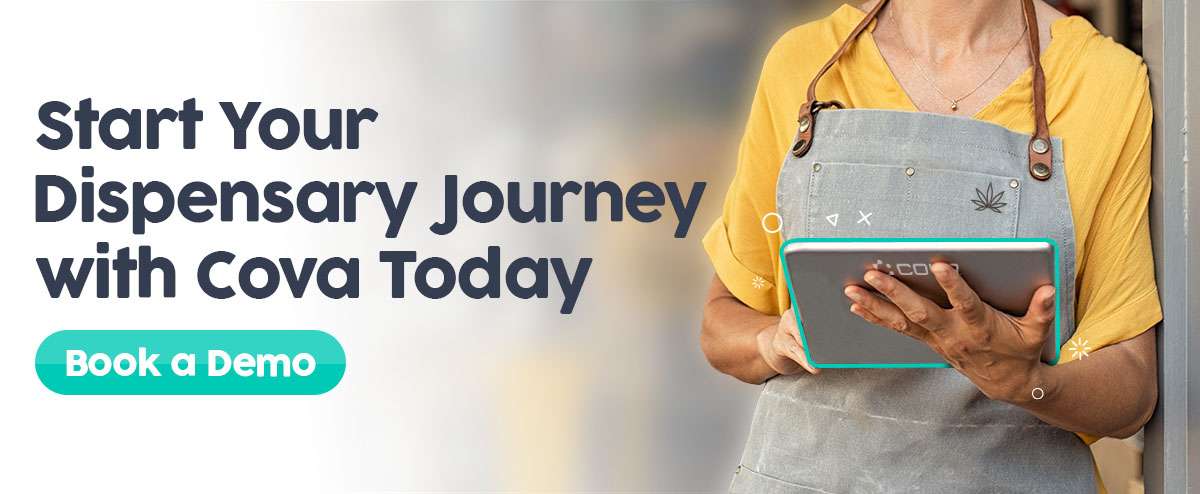 3. Transparency in Transaction Fees and Deposit Timeline
Choose a dispensary payment partner with clear pricing and costs. Your dispensary may be charged extra fees by some payment processors, such as monthly subscription costs, annual compliance fees, refuse fees, support fees, termination fees, consumer convenience fees, etc. If there's complete transparency about the processing fee the provider may charge in your contract, you can accordingly set your cannabis product prices and forecast profits. Also, the right partner will ensure deposits into your bank account the next business day. Never accept a deposit wait time of more than two days. Always clarify these things to avoid any surprises later.
4. Valuable Insights via Data Analytics
Another important feature is payment data analytics. You can gain crucial insights into the success of your dispensary and the opinions of your customers by utilizing integrated dispensary data analytics to derive valuable insights from your payments. Graphs and charts let you visualize data points, which helps in making better business decisions. This feature makes it simple for you to evaluate the previous performance of your dispensary when compared with digital payment processing services. Additionally, it enables you to assess the success of your distinctive offers, such as your rewards or gift card programs. With Cova Pay, customers tend to spend an average of 25% more as compared to cash purchases.
5. ACH Payments and Security Measures
The right payment processor will make sure that you can protect your clients by adhering to all regulations. This compliance guarantees that your payments are processed over unique, secure routes, ensuring the ongoing security of your client's financial information. Compliance is extremely crucial in the cannabis industry, and before you sign up for digital payment services with a provider, make sure to take the time to talk to them about security. Cova Pay's Automated Clearing House, aka ACH, is an electronic bank-to-bank transfer that ensures compliant digital dispensary payments. Your customers will pay directly from their bank account via a QR code in-store or an embedded payment page for e-commerce orders in a secure manner.
Along with the above five, automated features in dispensary payments processing software such as adding tips, cannabis inventory management, and seamless syncing with accounting software help save time and money. Cova's debit payment solution allows dispensaries to offer customers the convenience of digital payments in the most secure way. Moreover, you get your money deposited into your bank account within the next business day. Offering the convenience of digital payments increases dispensary profits, enhances the customer experience, and elevates your dispensary business beyond the limitations of cash only. Sign up for Cova Pay now.