Even though adult-use has only been in effect since 2018, cannabis retail in California has already started changing the game. Not only do retail owners in the Golden State have to maintain cannabis compliance in a regulatory market that is still evolving. Retailers are also using their operations and services to help eradicate negative stigmas about cannabis and its uses, from streamlining operations and implementing customer conveniences, to offering education and participating in community outreach.
The most successful retailers have figured out how to integrate strategic cannabis dispensary design with operational best practices and a focus on community engagement to redefine the cannabis retail experience. In this post, we spotlight 13 California dispensaries doing just that.
1. Eco Cannabis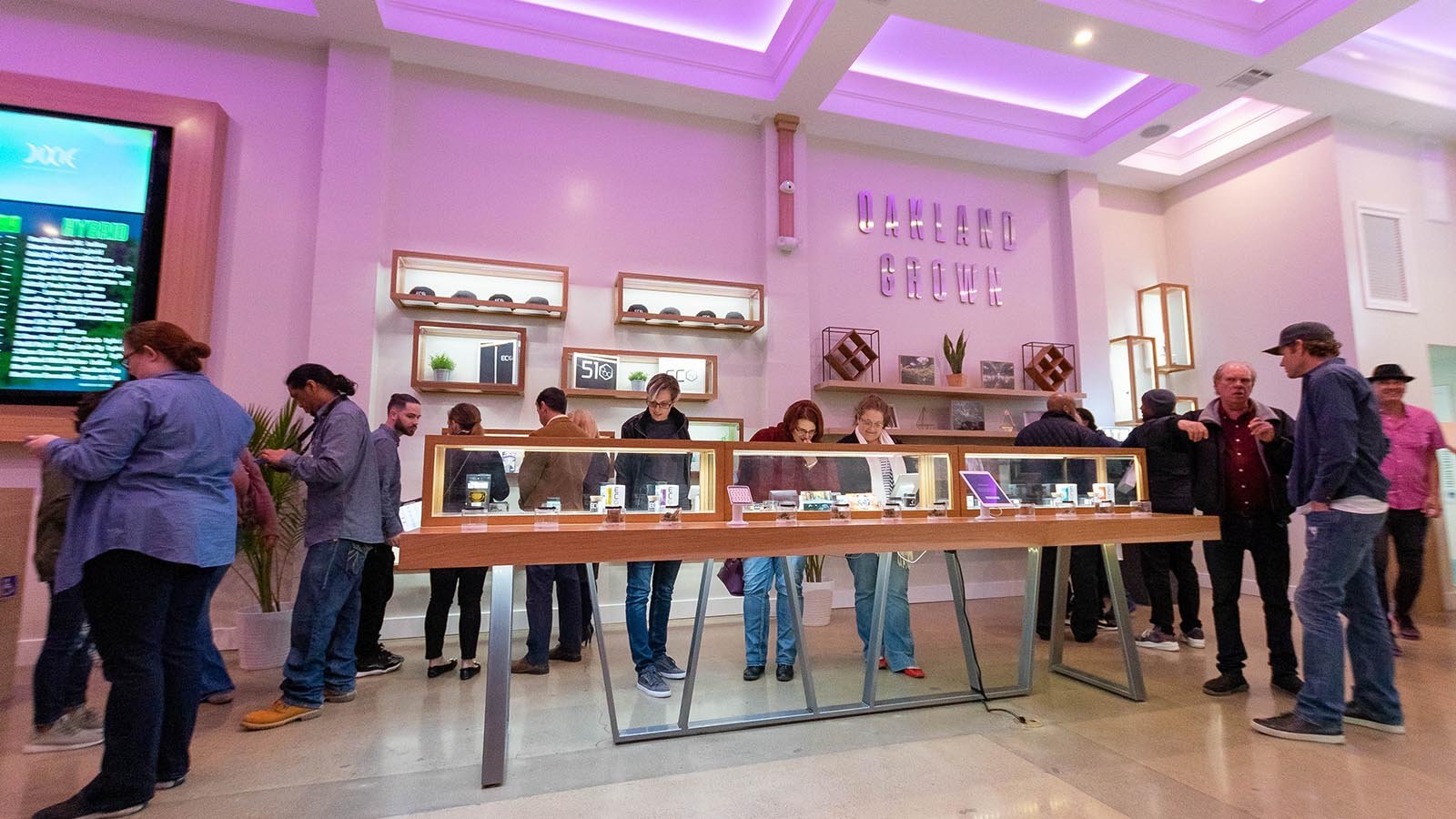 Designed to provide a premium shopping experience, every customer that enters Oakland's Eco Cannabis dispensary is paired with a highly trained "Experience Guide" for a personalized consultation, armed with a tablet and plenty of knowledge. The open floor plan and sophisticated seating area makes shopping comfortable and easy, and there's an online order express line for added convenience. In service to its community, Eco Cannabis also employs formerly incarnated individuals and supports equity businesses as part of the nation's first equity program.
2. The Leaf El Paseo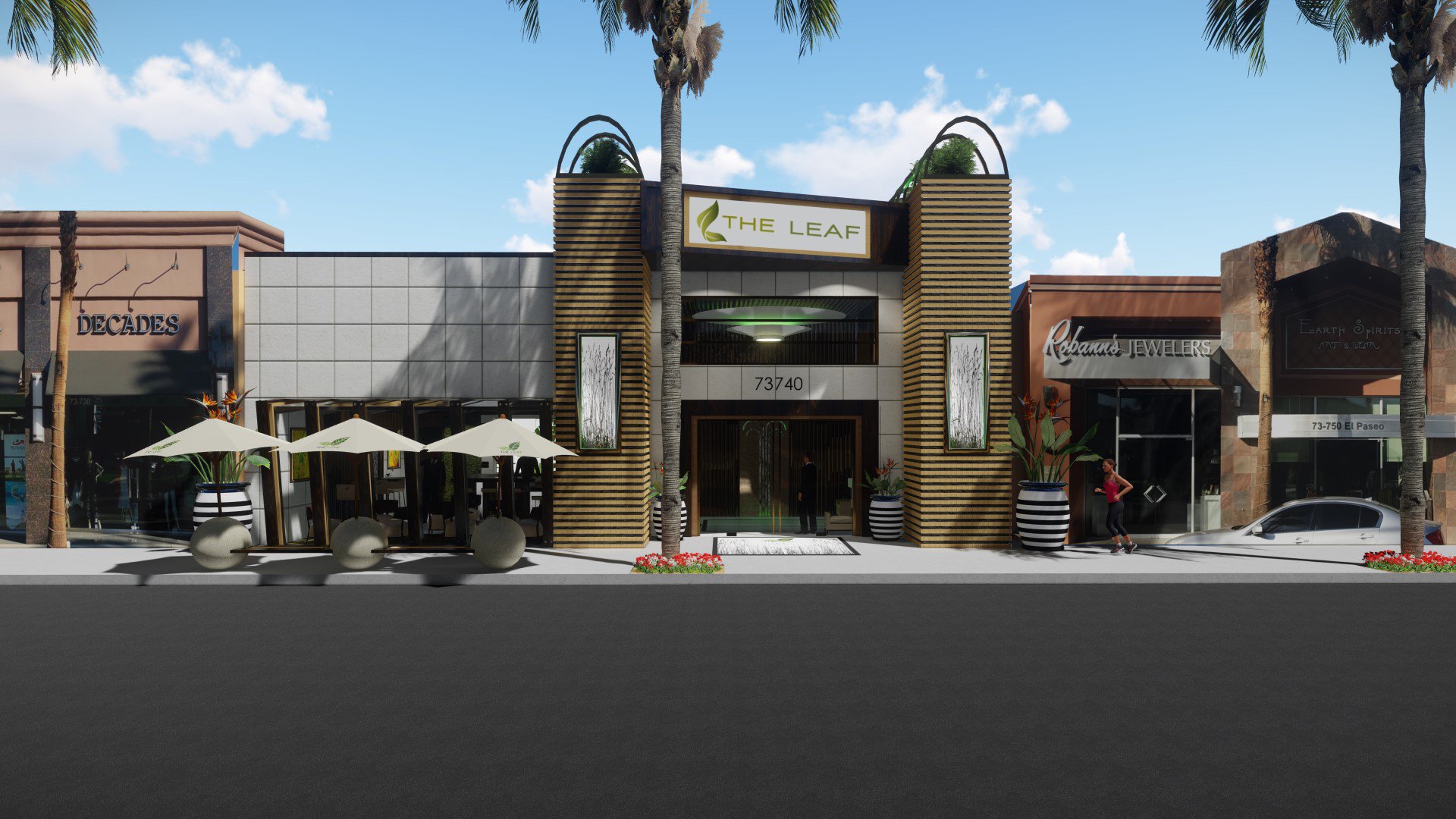 The Leaf focuses on helping customers find the perfect cannabis solution to suit their lifestyles. With a product selection curated to address a range of therapeutic, medical and recreational needs, The Leaf trains its staff to focus less on hard sales and more on having a conversation with customers. As part of its mission to deliver an "elevated cannabis boutique experience", The Leaf offers a Loyalty Program that allows customers to earn points, receive promotions, and VIP access to exclusive products, events and offers.
3. Santa Cruz Naturals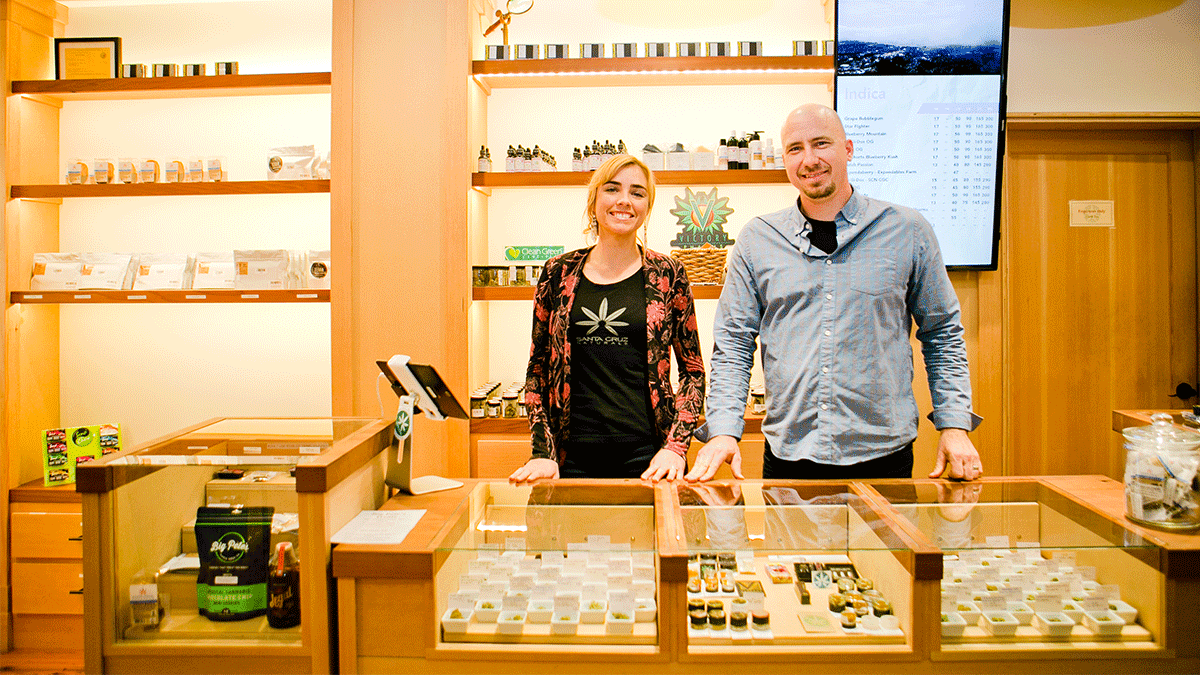 Family-owned Santa Cruz Naturals delivers cannabis solutions that reflect its commitment to the health of the community at-large. Their product selection prioritizes vendors who support local growers, are environmentally conscious, use organic ingredients and other sustainable practices. Santa Cruz Naturals is the county's only certified Clean Green dispensary and has boutiques in Aptos and Watsonville.
4. Bud and Bloom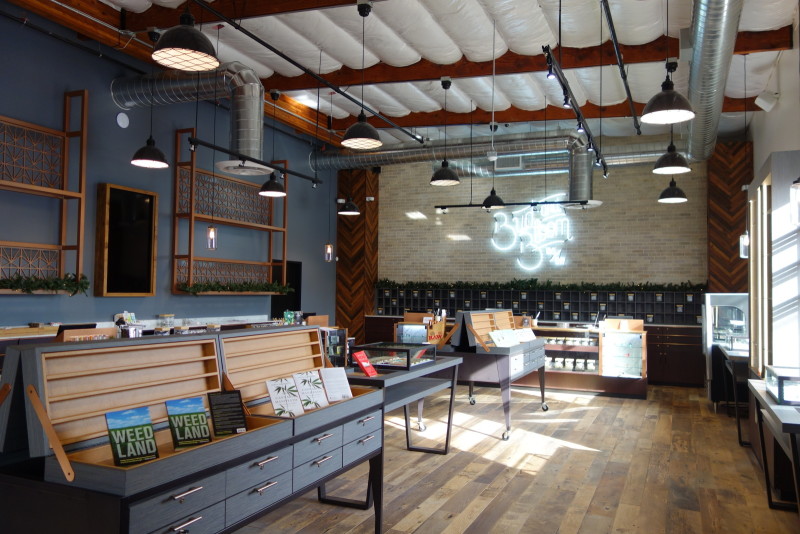 The first legal dispensary to open in Santa Ana, Bud and Bloom is on a mission to provide Orange County with the highest quality cannabis products. In addition to sourcing products that have met the most stringent cultivation, testing and packaging requirements, Bud and Bloom offers conveniences like digital menus and a free monthly shuttle for local seniors as part of its retail experience. The dispensary also regularly uses its beautiful space to host onsite vendor demos, NORML meetings, cannabis education other community events.
5. Perennial Holistic Center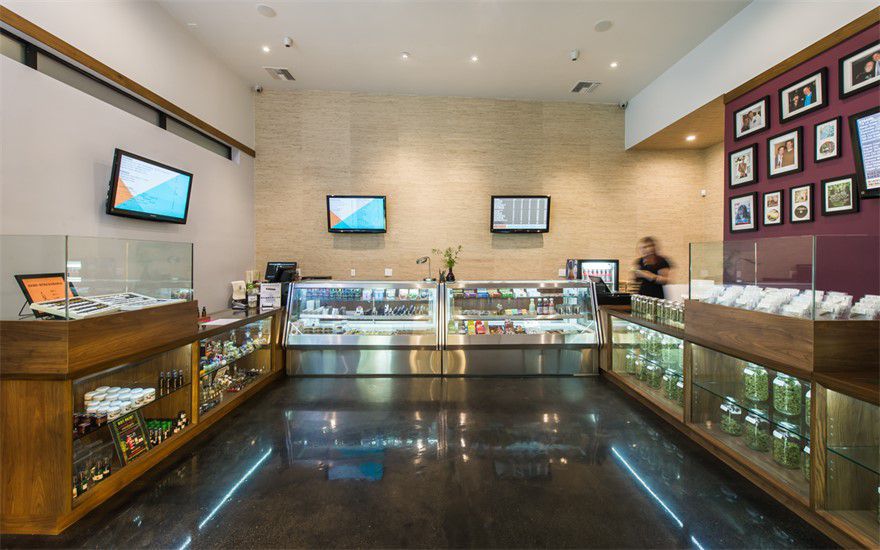 Its Studio City location isn't Perennial Holistic Center's only high-end attraction. Perennial offers free valet parking to make access easier for customers on heavily trafficked Ventura Boulevard. Not only that, the dispensary's website is equipped for online ordering, and customers can also access Perennial's product menu and pricing via Leafly.
6. Dixon Wellness
Dixon, California-based Dixon Wellness is focused on maintaining a close relationship with its local community. To ensure that customers have the best retail experience, staff members complete monthly trainings to keep updated on the latest in cannabis research and new products. As part of its community action plan, Dixon Wellness also offers educational events, supports local charities, and conducts daily sweeps to keeps its surrounding area clean and litter-free.
7. Riverbank Cannabis Collective
The Riverbank Cannabis Collective customer experience is inspired by cannabis' longstanding historical use as a medicine. Dispensary employees are required to complete an eight-course curriculum to learn the ins and outs of medicinal cannabis, supplemented on an ongoing basis with monthly in-store trainings to help staff stay current. Part of Riverbank Cannabis Collective's mission is to continuously foster relationships with local residents, law enforcement and medical professionals through such community activities as volunteer work and charitable donations.
8. LuxMeds
San Jose dispensary LuxMeds is a community-based retailer whose focus on proactive health management is central to their mission. LuxMeds emphasizes quality and affordability in their product assortment for everyone, no matter their level of cannabis experience. To best serve its customers, LuxMeds offers discounts and product alerts to be delivered right to their smartphones, and their website lets customers preorder products in advance for in-store pickup.
9. The Green Room
The Green Room is a boutique cannabis dispensary located on the Mendocino coast offering an assortment of products sourced from the Emerald Triangle to San Francisco. In addition to carrying locally sourced seeds, accessories and everything in between, The Green Room enables customers seeking medical recommendations to speak with a doctor online through their website. In cooperation with local farmers, The Green Room has also manages a donations fund to provide free medicine to patients who need it.
10. HOTN Club
HOTN Club serves the medical and recreational needs of cannabis customers from its locations in Cathedral City, Palm Desert, and soon in Coachella. Committed to offering a variety of quality cannabis products – including some of its own specialty strains - in a clean, professional, welcoming environment, each of HOTN's budtenders is Cannabis Products and Sales Training (CPST) certified. The boutique dispensary also offers daily deals and promotions and gives discounts to locals and veterans.
11. Connected Cannabis Co.
Connected Cannabis Co. serves medical cannabis patients from 6 locations throughout California: San Francisco, Sacramento, Santa Ana, Stockton, Belmont Shore and Connected Cherry. To ensure the utmost quality, Connected cultivates, manufactures, and sells its own cannabis products. The retailer's website links to Weedmaps to allow customers to view Connected Cannabis Co.'s menu in real time and place online orders for pick up in store.
12. The Reef
The Reef dispensary in Seaside embraces their role as cannabis educators in their local community and wants to make sure their customers always have access to top quality cannabis products. As a result, the retailer provides an array of perks that include daily promotional discounts, a customer rewards program, and easy online ordering. The Reef strengthens local community further by hosting vendor demos, and participating in neighborhood beautification projects including its own mural commission.
13. Purple Heart Patient Center
Purple Heart Patient Center (PHPC) began as a medical dispensary and has been serving Oakland residents since 2006. Making sure all adult customers have access to the cleanest products possible, PHPC applies the same limits for mold, yeast and other particulates as the FDA does for raw food. In support of its community, PHPC gives daily discounts to seniors and veterans and participates in community outreach efforts, like a local gun buyback program for which the retailer raised $100,000.
Do you like hearing about the latest trends in cannabis retail? Subscribe to our newsletter today to have them delivered straight to your inbox.