When entrepreneurs are faced with a new opportunity, let alone a new industry entirely, they tend to fixate on the best-case scenario. If there's even the possibility to add $25K a month to the business, most would obsess on turning that possibility to a reality without ever seriously considering the cost in time and dollar figures. Delivering cannabis as a dispensary in Missouri is no different. After all, the state has patiently been watching other states like California structure their own delivery services and become established as lucrative avenues for cannabis retailers, and with the increased likelihood of people staying at home and isolating into the new year, the option for delivery in a state like Missouri has become intoxicating.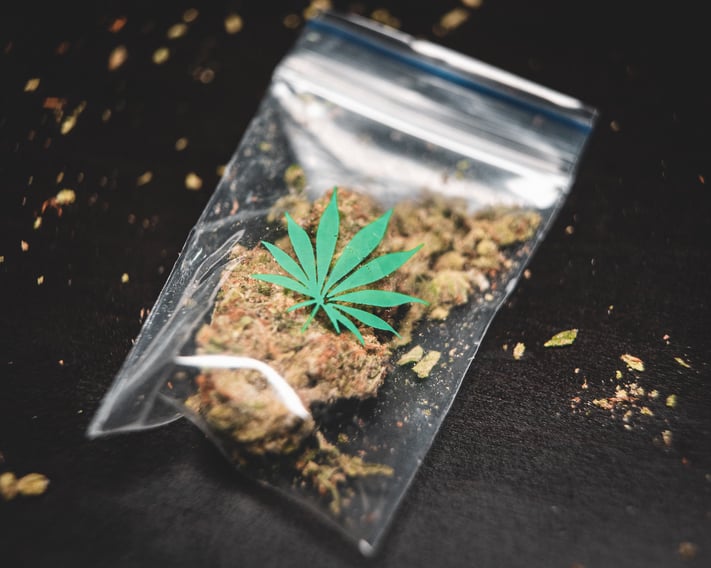 Should I Start a Cannabis Delivery Business in Missouri?
Delivering cannabis in Missouri isn't just a little more complicated than those aforementioned states, it's entirely different. There are incredibly rigid safety and insurance regulations for drivers, and there's also an inexperienced, fresh-faced market in Missouri to consider, one which doesn't have the benefit of established cannabis cultures predating legalization like California and Colorado. Too many dispensaries are considering cannabis delivery as a no-brainer and a goldmine rather than actually making a business case for it and seeing if it makes sense for their business specifically.
With all the variables and little certainty, we've created a list of questions and tips to consider before pursuing delivery for your dispensary in the Missouri.
1) Are you prepared for a substantial upfront investment for a fully compliant process?
This question pertains to both time and money. Let's start with the vehicle - the vehicle itself needs to meet a slew of criteria for your show to even get on the road. The cargo areas must be lockable and temperature controlled. Vehicles must also contain a lockable box compartment for storing cash, and be equipped with video monitoring. A body camera must also be worn to verify identity and record safe transactions. In addition, vehicles must have GPS tracking..
There's more we could get into, but the important takeaway is that Missouri's approach to their own legalities has been to amalgamate processes from all states into one, jumbled and convoluted process that is expensive and hard to forecast.
2) Are you prepared for an insubstantial delivery base?
Let's start with product education. If you've never had or even seen Chinese cuisine in your life, how difficult would it be to order takeout and have a satisfying experience? Keep this in mind when walking through your customer's thought process for delivering cannabis. In Missouri, there isn't precedent for the variety of cannabis products and the different types of SKUs being offered.
People likely have no idea about the products, quantities and recommended dosages, which means they will likely prefer a physical retail experience in their first several encounters with your products. They want to know what works and what works for them, and without knowing the menu and products extensively, they'll likely opt to stop in and consult the experts.
There's also the added deterrents of only being able to pay cash for deliveries and the extra surcharge for deliveries. You need to be asking yourself: How incremental is the business of delivery? Are you cannibalizing a segment that would just come to your store anyway?
3) Are you prepared to allocate and train your staff specifically for this?
Hypothetically, you're putting your employee in a vehicle with boosted security measures, ample cameras, lofty amounts of cash and cannabis products, and different lockable cargo components. You can't just hire someone with Uber or Postmates experience and expect them to hit the ground running. You need to be asking yourself whether it's more economical to hire delivery drivers hourly, or hire an extended part of your staff to handle the inventory and logistics and also make the drops in your radius.
4) Do you have the right technology?
You're going to need logistics software and different levels of tracking, which requires maintenance and upfront investment. Is your business prepared for this? Do you have the right staff in place to manage this technology and stay up to date with reporting and compliance?
5) Are you prepared for all seasons?
Not only does your vehicle need to be primed and prepared for all four seasons, including weather like rain and snow,, you also need to take that into consideration when assessing your staff's readiness and unavoidable delays during deliveries for road closures, accidents, and stalls.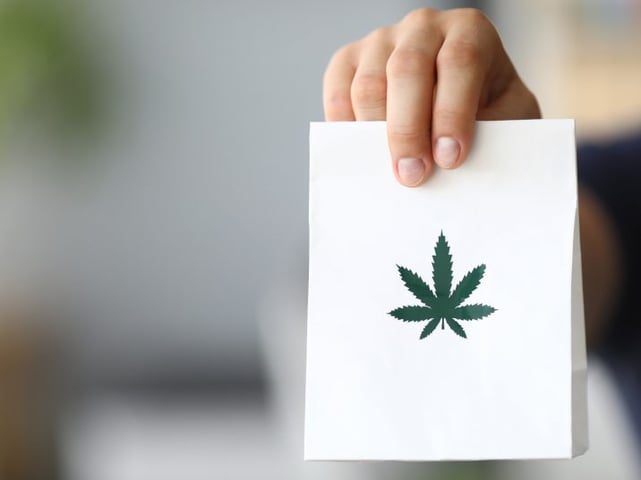 6) Have you thought through a scalable and sustainable validation process for your customers?
Missouri has stressed this step of the process in terms of verifying the legitimacy of medical conditions and confirming that your customers are who they say they are. How do you plan on doing this over the phone or virtually for your prospective delivery customers?
No matter what you choose to do with your delivery operation, here are two tips that we'd recommend every Missouri dispensary follow through with before diving into delivery:
Tip 1: Do a business case.
Before you rush into buying, equipping, and insuring a vehicle, and, hiring a driver, you should probably get your business up and running first. Your customers need to actually work their way up to being comfortable placing an order online. At what point can you get enough of an addressable market and enough orders to cost-justify the volume of orders and substantial initial investment? Are you in a high-density area where you can make many deliveries quickly? In Missouri, probably not. There is no cosmopolitan area to take advantage of, which means it may not be cost effective to set your business up for a high volume of deliveries. Your addressable market likely spreads across 20 miles or so. How many deliveries could you do an hour?
Tip 2: Give yourself time to establish your brand first.
You're a brand new market. What percent of your customers do you think have ever been in a dispensary? As we mentioned, many have no idea what's behind that door and are unfamiliar with the consumption variable types and products. People want to experiment and try things out, and visit the retail locations to do so. Not only will people be lining up at your door to indulge in the newness of cannabis retail, it also benefits you to get people coming to your physical location where you can introduce new customers to products, upsells, gift cards, and loyalty programs.
It's also in your best interest to establish consistency in both product and brand. A harsh reality of the new marketplace in Missouri is that there will likely not be consistent product selection for the first 6-12 months. With that being the reality, why jump straight into delivery and add extra and unnecessary costs?
No matter what path you take, learn more about how Cova can support your Cannabis business.