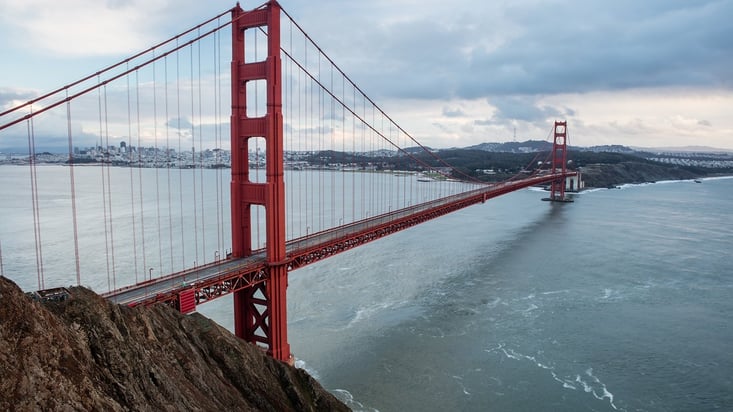 The countdown to recreational cannabis sales in California has commenced. Come January 1 the legal framework will be up and running and cannabis retailers across the state will join Colorado, Washington, Nevada and Oregon in the green rush.
If you reside in California, consider yourself lucky as your state offers a plethora of incredible cannabis dispensaries. From sleek and sophisticated to shops that have a mom and pop feel, The Golden State has a little bit of everything, so today we're highlighting 5 California cannabis retailers we love.
1. Urban Pharm - San Francisco
You may think you've seen a well-designed cannabis retail shop, but think again. Urban Pharm blends industrial with elegant to create a one of a kind vibe, and their weekly events aim to create a sense of community. You'll find demo days, concerts, and comedy events inside of their open flame lounge.
2. Purple Lotus Patient Center - San Jose
This shop does it right, as they make sure your experience is head and shoulders above the rest of the dispensaries in the area. Free gifts on your first three visits and a same-day pre-order program shows they know how to create customers for life. You're even rewarded if you visit the shop while wearing your Lotus gear!
3. Green Door - San Francisco
Taking the customer experience to the next level, Green Door not only offers a plethora of organic herb options but it's one of the few dispensaries that has an on-site lounge. Volcano vaporizers, television, and junk-food machines are all instrumental pieces in making their environment welcoming and chill.
4. Humboldt Patient Resource Center - Arcata
Not only does this cannabis retail shop provide helpful and experienced staff who can answer any of your questions, but they also sell clones in an on-site garden. Talk about cannabis branding that goes home with you! Be sure to wear your HPRC t-shirt when you visit on Thursdays for 10% off!
5. Berkeley Patients Group - Berkeley
One of the cleanest marijuana dispensaries around, BPG takes a compassionate approach to marijuana. Their shop offers quality products as well as massage and acupuncture. Emphasizing a strong commitment to their community, they take applications each year for those in need who could benefit from free cannabis.
The next time you're near any one of these shops, take a peek inside and see how they operate. It might give you some awesome ideas that you can implement back home in your own operation. Eager for more tips about how to run a more efficient and profitable shop? Subscribe to our blog today.