In the same way that diners seek out certain restaurants for a particular type of experience — maybe a romantic setting, or a place to let their kids throw food at each other, or a menu that targets a specific diet — so do cannabis consumers search for a dispensary that meets their needs.
Just as we eat with our eyes and our other senses—as well as with our emotions—we often shop based on a set of criteria that expresses our moods, our demographics and our lifestyles. This is why cannabis retailers in Canada are focusing considerable cannabis branding efforts on the unique designs of their dispensaries. Some have transitioned from medical to recreational, while others were poised to start as soon as Canada ushered in legal recreational cannabis on October 17.
If you have a dispensary located in Canada, or if you want to open a cannabis retail business in Canada, here are the best existing and impending dispensaries to keep on your radar for their compelling designs and cohesive approaches to retail, including the ways that each artful conception echoes the company's vibe and addresses the preferences of the cannabis consumer.
Tokyo Smoke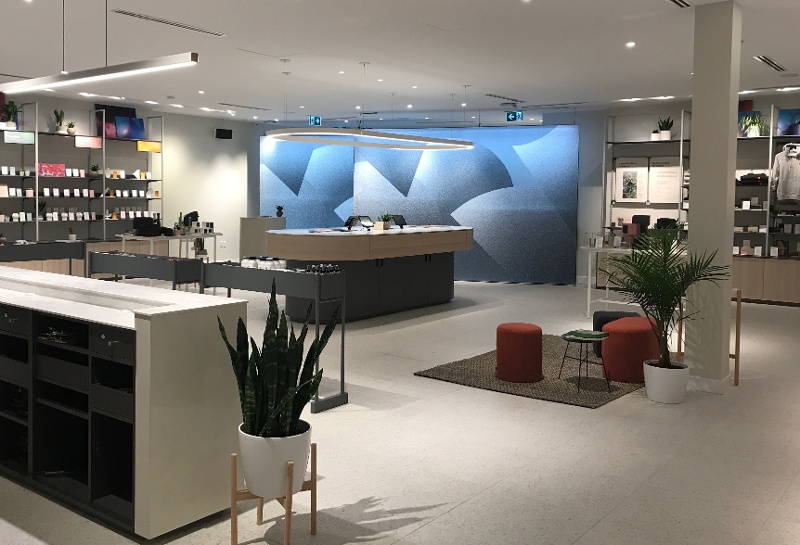 Their stated mission of education and a commitment to helping cannabis retail reach new heights puts Tokyo Smoke at the leading edge of the industry. Things like "higher learning" workshops for beginners (where they learn how to roll a joint, cook with cannabis, and keep a "strain journal" to track effects) as well as a well-fed Cannabis 101 blog not only keeps their guests knowledgeable, but also makes for a template of connectivity that would be wise to emulate. Additionally, the have a coffee shop presence: each shop is individually decorated with an overall warm and welcoming feel, and legalization will bring an expansion from Winnipeg, Toronto and Calgary to Hamilton, Vancouver, and Montreal. Their crazy-popular Instagram account is elegant, with slick and pro-quality photos.
Spiritleaf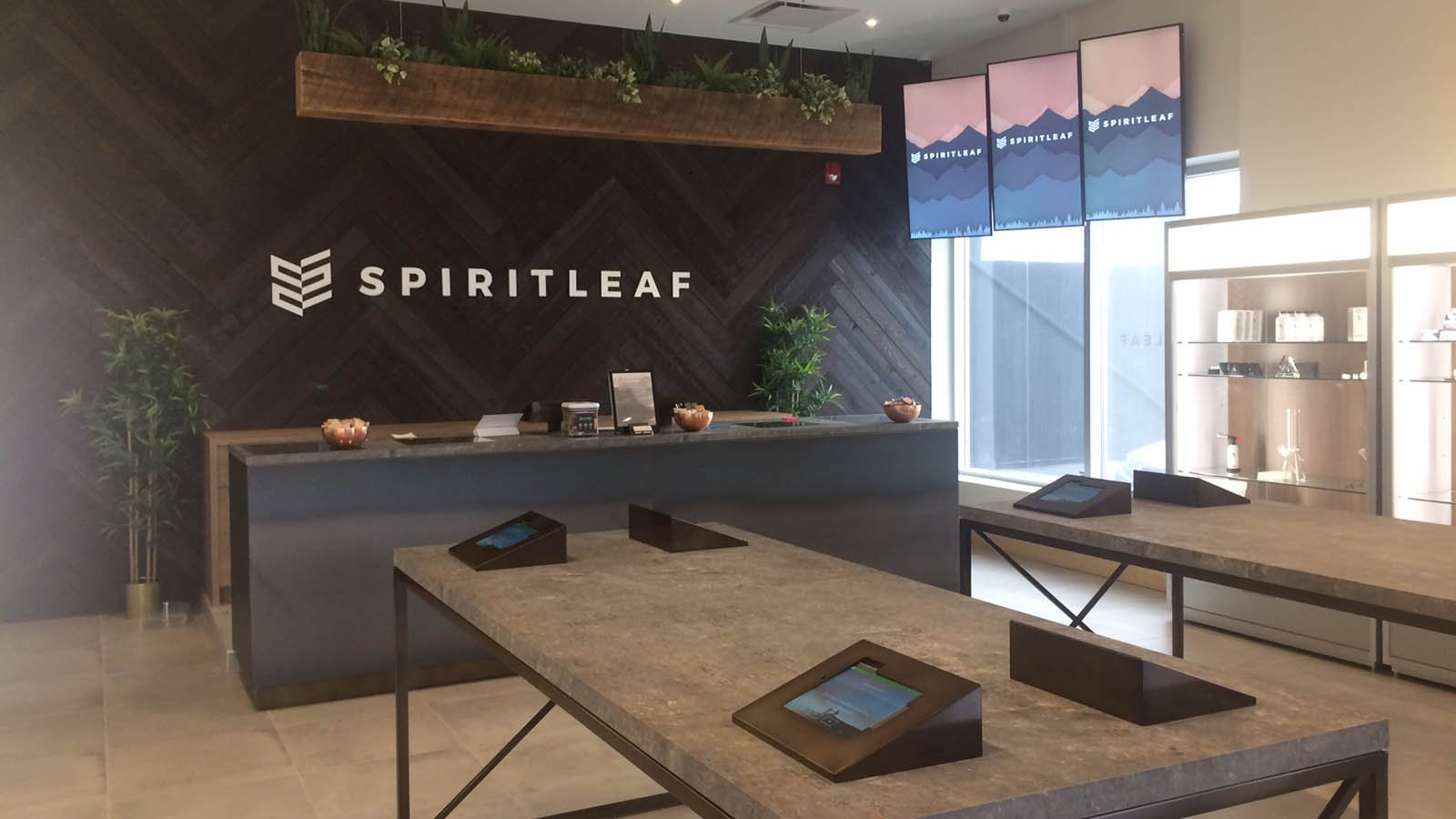 As the first and only Canadian cannabis company granted a franchise associate membership, Spiritleaf has been there from the ground up, with 100 retail operations planned across Canada, pending approval. In keeping with the name and aesthetic—the parent company is called Inner Spirit—the sites will sport walls of wood arranged in an arrow pattern and locally sourced, indigenous materials. But what's really fashionable about Spiritleaf is its commitment to community, starting with its five-year pledge to the Gord Downie and Chanie Wenjack Fund, as well as a Legacy room devoted to educating Canadians about the history of Residential Schools.
Fire & Flower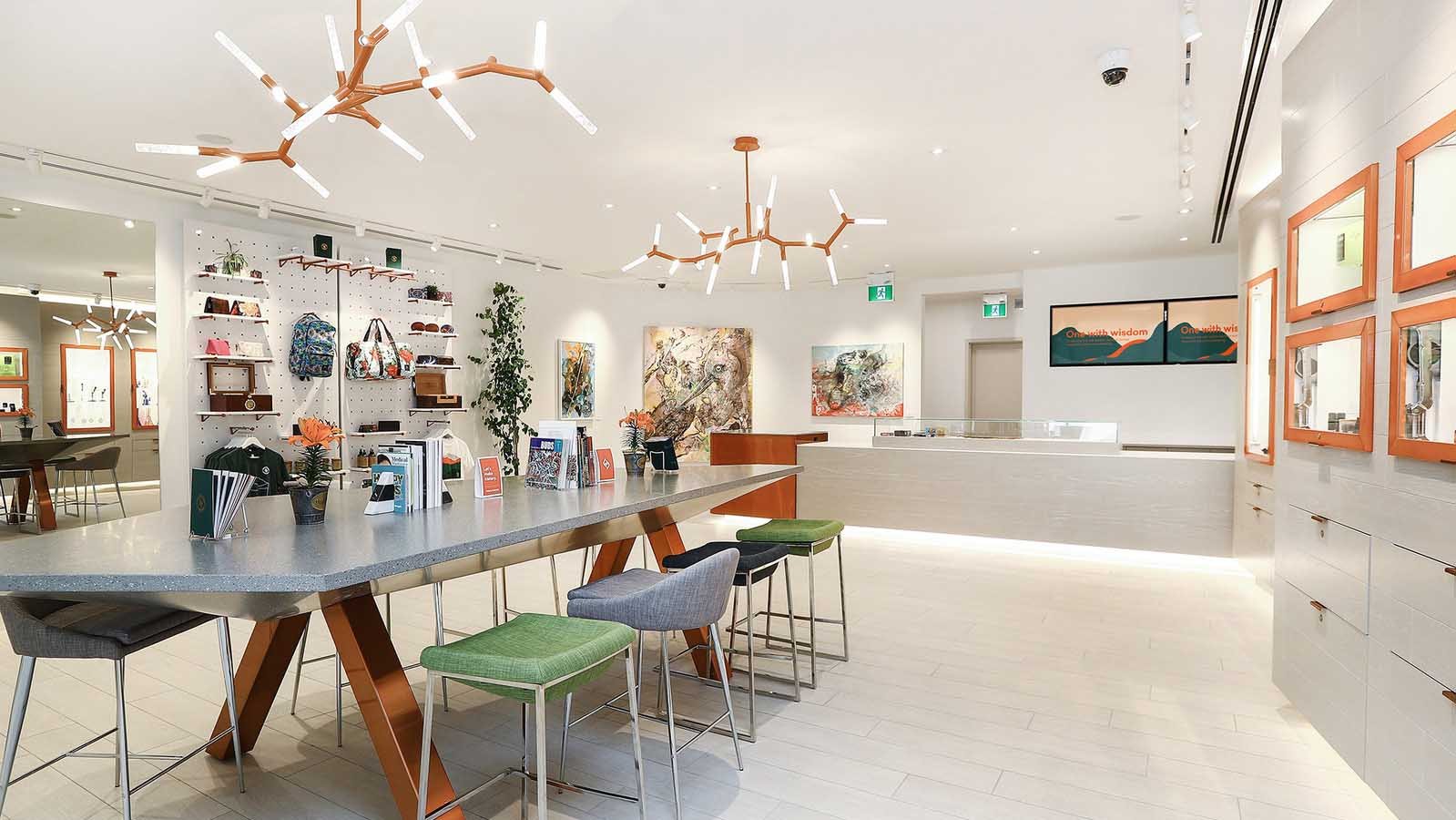 Led by a team of legal cannabis entrepreneurs and inspired by the internationally renowned interior designer Johnson Chou, Fire & Flower—which recently was awarded 37 retail store licenses in Alberta—has been addressing issues such as the need for standardization right from the start, with a focus on education-based programming and strategies that rely on experience and data. The community-oriented stores offer bright, well-lit spaces crafted from mixed woods and stonework, with display cases embedded in the walls and a polished, contemporary vibe warmed with live greenery.
Prairie Records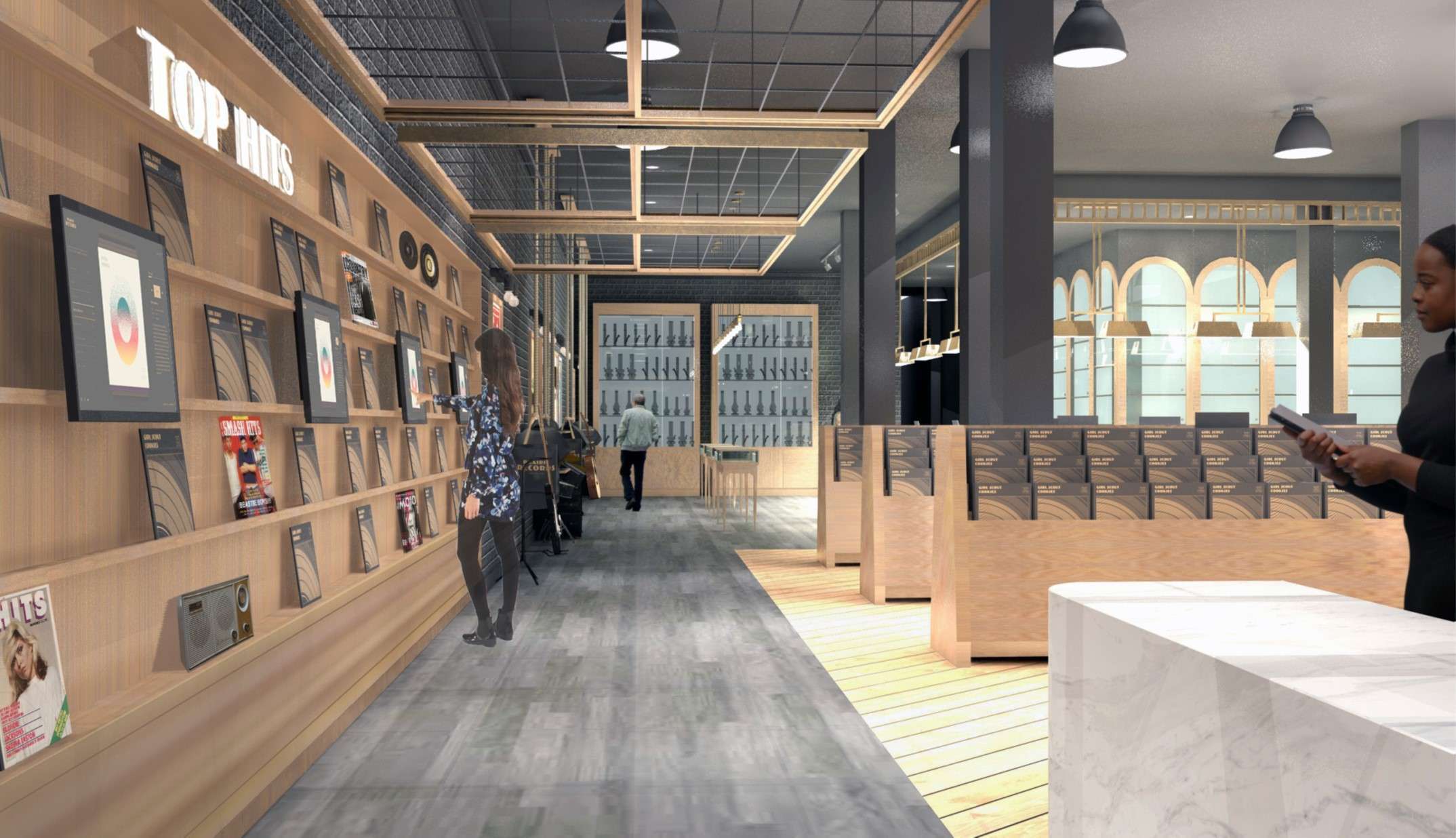 Decibel (formerly Westleaf) promises to reinvent the cannabis purchasing experience through its retail banner, Prairie Records. With a tactile, musically themed shopping journey through record store style concept, Prairie Records invites consumers to Hit the High Notes and Get Lost in the Music.
Canna Cabana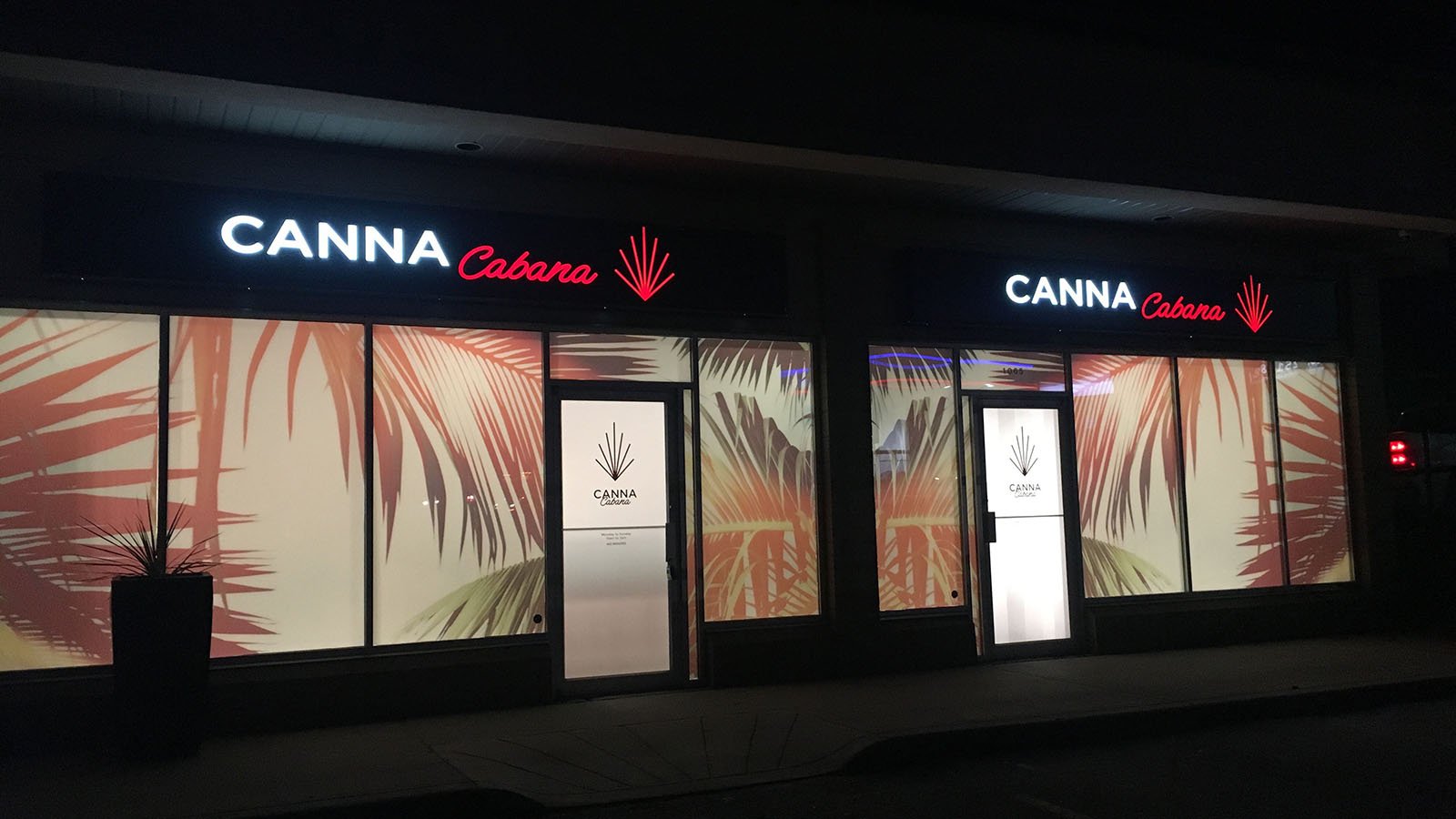 Canna Cabana's parent company, High Tide Ventures, has been in retail for more than a decade through its Smoker's Corner shops, and that translates into experience-based approaches to their impending dispensaries in Alberta (37 stores) and British Columbia (8 stores). Renderings of the planned décor show glossy swirls of green and orange on the walls as a backdrop to contemporary display cases and shelving in metal, glass and wood.
The Village Bloomery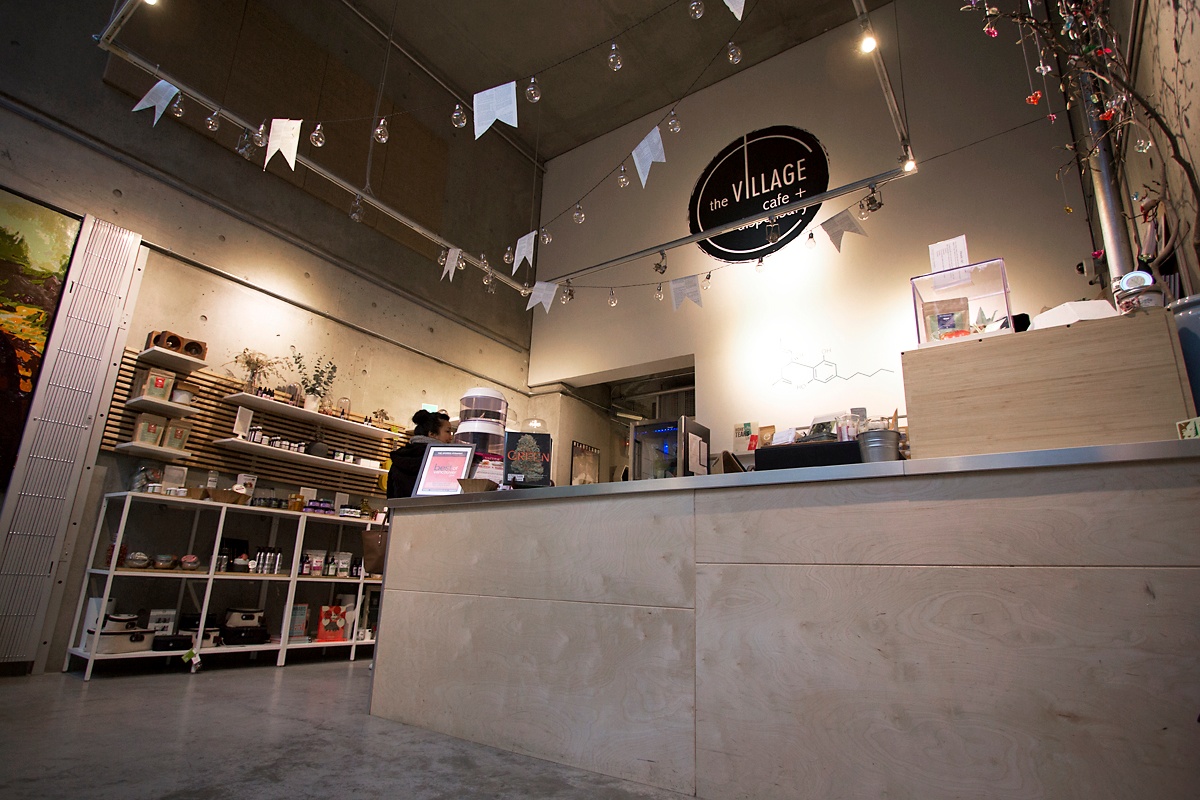 The whimsical setting—bright-yellow sidewalk furniture, multiple floor plants, artfully arranged and colorful product displays, and the welcome on-site coffee shop with its expertly crafted lattes—is almost in direct contrast to the seriousness with which The Village Bloomery takes its cannabis culture. Winner of multiple awards since opening its first medical dispensary in 2015 (including Lift Cannabis' Top Dispensary 2016 and The Georgia Straight Best of 2017 award for "Dispensary Most Knowledgeable for Medical Use of Cannabis"), the Village Bloomery pays attention to details, offering things like a grinder and self-roll station and curating small-batch artisan cannabis strains, whose provenance can be insightfully related by any well-informed staffer.
*This list is getting updated. More Canadian Cannabis Retail Leaders Coming Soon.*
Take Your Cannabis Retail Design to the Next Level
Cova can help you reach your goals of elevating and evolving your current dispensary space, as well as bringing a new dispensary to fruition. Request a demo of our robust cannabis retail POS software today.