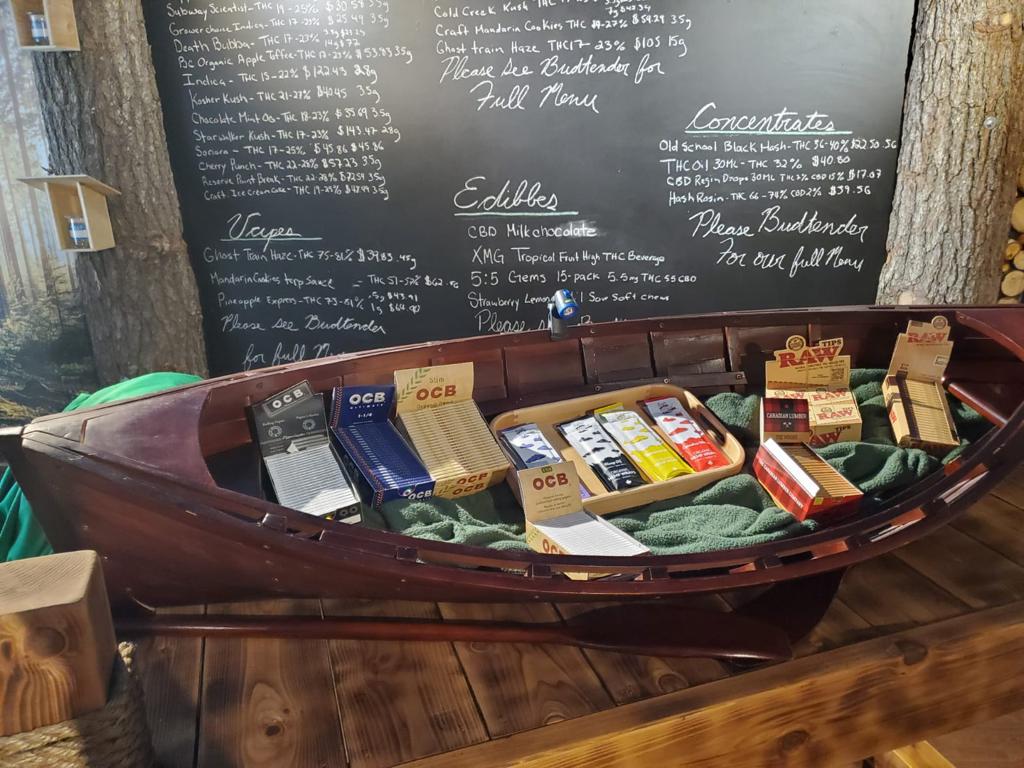 A little-known town called Bobcaygeon first achieved national fame over two decades ago when The Tragically Hip's hit song by the same name was released. With its ideal location in the Kawartha lakes region and a haven for cottage vacationers amidst nature, it also became a host to multiple music festivals over time, attracting the hip crowd. And today, Bobcaygeon has another excellent reason for tourists to visit the town for a relaxing weekend or longer and indulge in some cannabis products at Trease Cannabis, Bobcaygeon's first legal retailer.
Trease opened its doors to cannabis enthusiasts just last week on Good Friday this year. With some excellent community engagement leading up to the launch, its CEO, Abe Navarro has already created anticipation amongst the local community about what they have in store. Cova caught up with Abe recently to discuss his background, his motivations to start a cannabis dispensary, and how Cova fits in with his future retail vision.
"My mom always said to me that tough times don't last, but tough people do.", says Abe when talking about his experiences with cannabis as a teenager and how he was criticized by many people for smoking pot. But those experiences made him stronger over time and with his parents' support and guidance, he is now fulfilling his lifelong dream of owning a cannabis dispensary. A son of immigrants, Abe didn't have things easy growing up, but his mother has been his greatest mentor and made him learn the ropes of business at the early age of 16. Now armed with over 20 years of retail experience, Abe understands well the value of community relationships and leveraging partnerships and is looking forward to applying his knowledge and expertise to the cannabis retail industry.
A BONA FIDE CANNABIS BRAND
In Navarro's opinion, most retail companies and even some cannabis stores tend to offer a sterile experience. With Trease, he wants to completely differentiate from the regular and offer a more pleasant and welcoming atmosphere where everyone feels at home just like they'd do at their corner neighbourhood store. Abe doesn't want Trease to be like an Apple store but more like a Nordstrom, where he's worked previously, and offer customers a positive experience that adds value to their lives. He also wants to completely steer away from the likes of Walmart, and create a personalized customer experience with excellent service catering to everyone's individual cannabis needs while creating an inclusive environment for all.
The interiors of Trease store resemble a rustic cottage, an ode to the Canadian cottage lifestyle, which Abe has embraced after moving to Bobcaygeon. With a vintage picture of downtown Bobcaygeon, a mural of a lake, and photos of famous cannabis enthusiasts, the store will appeal to locals and tourists alike. Trease will have no digital signboards but a chalkboard menu instead and will offer a vibe of traveling back in time and connecting with nature in its true essence.
"I have built all of this myself, along with my father and a designer friend. The store reflects my values of community involvement and inclusion. This is an exciting new adventure, and we are ready to roll."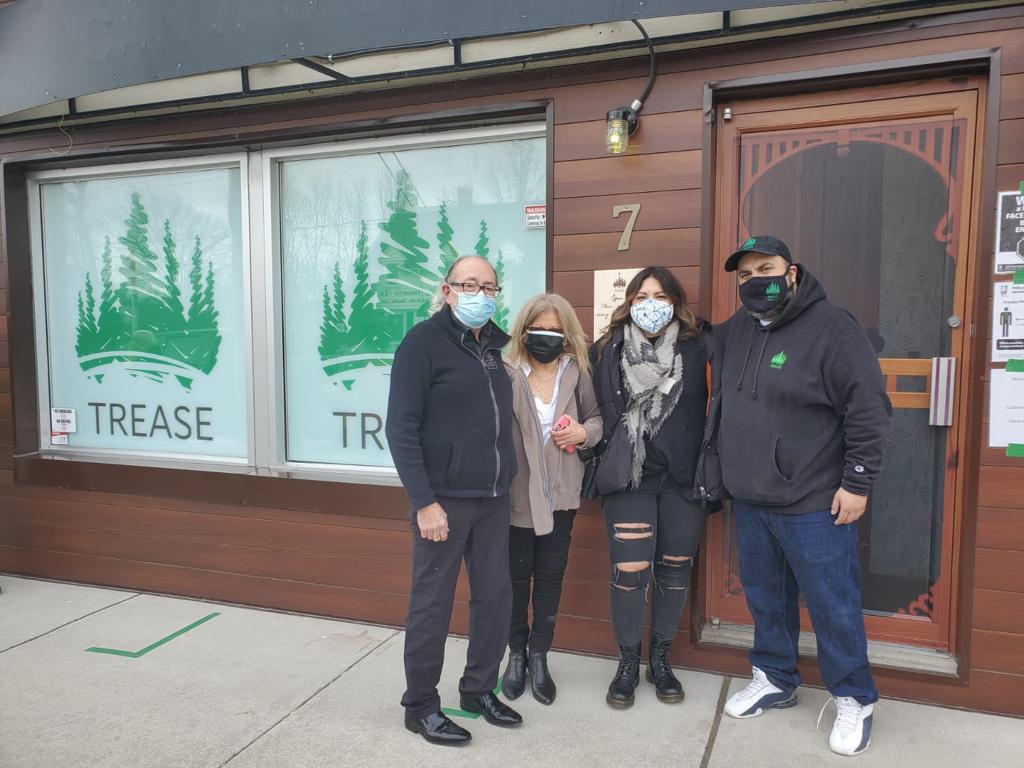 COMMUNITY EDUCATION AND ENGAGEMENT
A father of 4, Abe understands the importance of education and wants to bring awareness about the benefits of cannabis to the local community. A true cannabis enthusiast, he wants to break the stigma historically associated with cannabis. As a business owner with high ethics and integrity, he hopes to just not add value to Bobcaygeon's community by generating employment but also educate people through the unique voice of his cannabis store, located downtown next to a grocery store and a retirement community. His store has already become a hub for community activity within Bobcaygeon.
"We have not had a single complaint about our dispensary. That means people are happy to have us here, and I believe it is because I've been transparent and honest since day one about my business and involved the locals in the whole process."
In the cannabis space, leasing a good location for your store can be challenging, but Abe advises that if you put your best foot forward and are willing to have difficult conversations upfront, you will surely succeed at the end of the day. Abe has built strong relationships with people in Bobcaygeon and is already in talks with various tourist service providers about the prospect of offering 'recreational cannabis experience' packages to tourists providing an elevated experience while in the Kawarthas, which is a win-win for both his business and the local community.
TREASE: THE FUTURE ENTERPRISE
After its soft launch, Trease has been generating even more excitement on its social media channels and Navarro is leveraging that brand awareness and recognition to connect with the local community better. However, this is just the beginning, and Abe has big plans for the future as well. He may not necessarily want to have a big cannabis retail chain like Spiritleaf but he feels that about 10-15 high-quality stores in underserviced communities or tourism-focused towns like Banff would be ideal and stay true to the brand image he has envisioned for Trease. Keeping this in mind, it was a no-brainer for Abe to choose Cova as the technology partner for Trease because for his future enterprise plans, it made practical sense to have a cannabis retail software partner that can help him scale efficiently to a multi-location retail business.
"It has been a dream come true", says Navarro, "and Trease is excited about curating a responsible cannabis experience for both locals and tourists, irrespective of age and background."
In the heart of cottage country in Ontario, where one gets to be as Canadian as they want, Trease will truly be a warm and welcoming community hub for all. Trease is one of many success stories in the cannabis retail industry. If you would like to know how a great technology partner can help you take your cannabis dispensary brand to the next high, sign up for a free demo now.