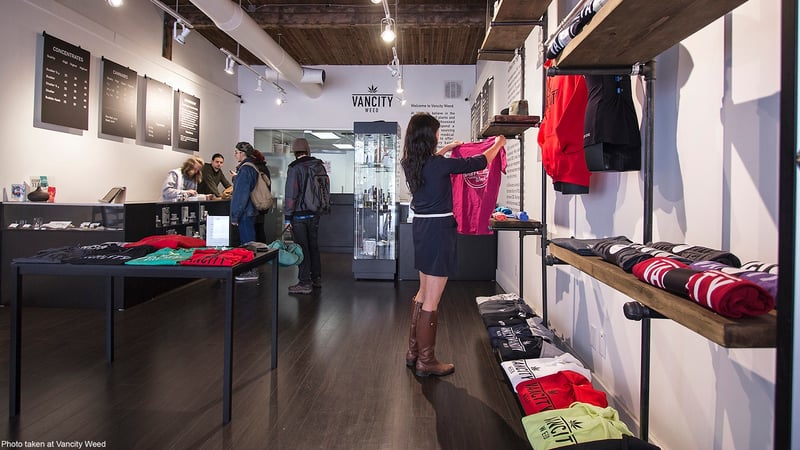 The struggle to keep the legal marijuana business free from legal scrutiny is still a reality.
Despite imminent changes in legislation across North America, existing and new operations alike should be ready to dot their I's and cross their T's as it pays to get ahead of the cannabis compliance game. Here are a five common areas where dispensaries slip.
1. Poor Inventory Management
Your marijuana shop should never be caught in a situation where there is a lack of sufficient explanation for missing stock or gaps in numbers. The simplest oversight could lead to hefty fines, penalties or the loss of your cannabis license.
Inventory management becomes an issue for cannabis retail operators when the little pieces fall through the cracks over time. Discrepancies are typically due to poor counts, lack of quality assurance, careless packaging, and employee theft.
Avoid gaps in supply and sales numbers by tracking every bud through a sophisticated cannabis dispensary POS system created with the industry in mind.
2. Failure to Adequately Report
Each state where cannabis is legal has their own compliance requirements and frequency of reporting sales. Some states require daily sales reports while others opt for weekly and monthly sales numbers.
As compliance becomes a regular part of doing businesses, you should be able to provide on-demand sales reports that are as accurate as your inventory counts.
Enlisting the support of a POS system will allow you to easily and robustly report what your sales are, who you're selling to, and what areas of your operations are excelling.
3. Failure to Pay Taxes
At one time, the rules and regulations around state sales taxes for products bought and sold in dispensaries were ambiguous. Not anymore.
States such as California are putting forth and regularly revising sales tax requirements for cannabis retail and dispensary products. Failure to comply with paying sales tax can result in a hefty bill or fines for unpaid state taxes.
In California, it's estimated that only 25 percent of the state's cannabis companies were tax compliant. Don't fall into this category! Resources are available to ensure that you are tax compliant, including cannabis-tax specific charts and legal representatives.
4. Out of Date or Lack of Proper Licenses
License requirements for medical and recreational marijuana operations can get confusing. As each legal state has their own regulations in terms of what licenses are required by marijuana dispensaries: business licenses, retail licenses, dispensary licenses, cultivation licenses, and other specific regulated documents.
Licensing requirements for cannabis dispensaries in California are becoming more defined in preparation for 2018. In Washington, licensing processes for cannabis retail are well-established, with some holds placed currently on some forms of licensing.
Know what's required in your state – don't risk getting shut down for lack of proper documentation.
5. Illegal Sales
Let's face it – there have been a few outliers who have not been respectful of the implementation process before selling. In fact, it's been reported that a few California dispensaries have been caught selling recreational marijuana before Proposition 64 takes effect.
Don't fall prey to jumping the gun on the slow wheels of the legalization process. Be patient and don't risk your dispensary being shut down by selling recreational marijuana illegally, no matter what your state's current legal status.
Keep On Your Toes
There are a few things that are certain about the legal cannabis industry: it is changing fast, but the tides of change are slow to take effect.
A general rule of thumb about compliance is that you can never work too hard at your compliance efforts to stay above the law. Subscribe to our blog and stay on your toes to changing legislation.