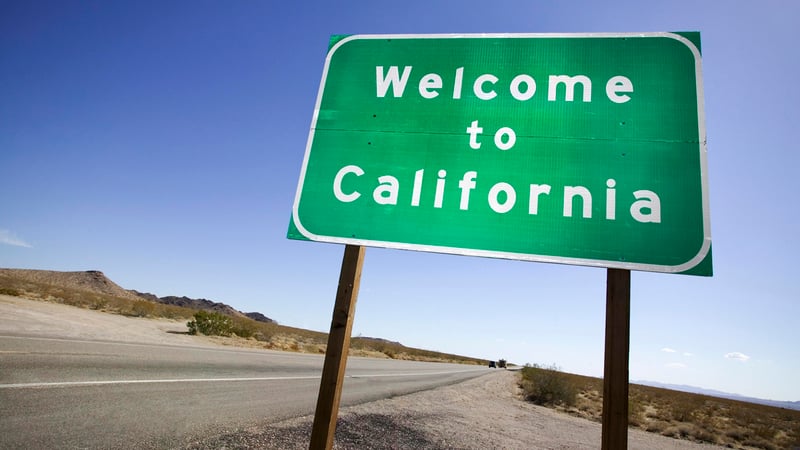 Proposition 64 passed in November and ever since Californians have been anticipating how it will change the cannabis ecosystem. While we are still early in implementation, and many questions remain, there's no question there will be a BIG change for cannabis businesses: big change.
Players in, and entering the industry need to be fully aware of the great responsibility that comes with the privilege of legalized marijuana. Close scrutiny will be used to ensure rules and legislative processes are adhered to.
Proposition 64 proves California cannabis compliance is key.
Full implementation of Proposition 64 is still a ways away, but waiting is not an option for those expecting success in the midst of all the changes.
The rules are already released and the race is on! Here's how you can take action now to stay one step ahead of the rest:
Let Your Voice Be Heard
The Bureau of Medical Cannabis Regulation is taking comments from the public after issuing clarifying statements regarding the regulation of medical marijuana. Through email, mail, or attending public forums, the public, dispensaries, and any interested parties are invited to comment on specific sections.
They want to know the anticipated impact of proposed changes. Take advantage of the opportunity and be a part of the conversation.
Don't Reinvent the Wheel
Seven states in the U.S. have adopted the most expansive laws in legalization of marijuana, starting with medical marijuana and quickly spreading to recreational use. Take the time to research challenges and triumphs of dispensaries in those states, as examples or mentors in compliance processes.
Test Your Product
Quality Assurance (QA) should be at the forefront of your compliance strategy. With quality checks becoming more common, and the buyer becoming more astute, selling a contaminated product could push you out of the industry, altogether. Analyze the rules around product quality, set standards and put operational checks in place, immediately.
Get Tracking
Everything must be accounted for, from seed to sale, with total accuracy. Batch tracking is currently required by all legalized states. This requires reporting of yield and quality of plants grown under the same conditions. Ensure your POS system incorporates seed-to-sale tracking and make sure it has the ability to scale quickly.
Rumor has it, California may require compliance at the city and state level, and not just the state level. Flexibility of your service providers (and your own business) are of utmost importance in such a volatile climate.
Review Your Partnerships
Compliance is not only about HOW you run your business. WHO you're doing your business with is just as important.
Now is the time to evaluate your partnerships:
How are your brands labelling their products? Is what you're selling providing the consumer, and regulators, with flower, concentrate or edibility information? Each state, including California, has labelling compliance requirements for brands to follow.
What are their QA processes? While QA must be a part of your own operations, stay informed of the QA processes your partners are utilizing. Ideally, they'll provide results of their product testing, voluntarily.
How is product presented? Dispensaries are long-past the time when product could be haphazardly packaged. Product should have evidence of sanitized packaging conditions with optimal health and safety standards.
What's in the box? We've mentioned before, offering prepackaged products can increase efficiency, and sales, but when you receive prepackaged products, you lose a degree of control over in-house QA. Always ask for a detailed list of what is contained in each prepackaged product.
Review Your POS
There are POS software companies who claim to be state regulation-compliant, but often come up short. Don't be afraid to ask questions. There are tough questions about compliance they should readily answer including what they know about the industry, what they have planned for software updates, and how their offering will remain nimble in the face of changes in regulation. You have every right to know if they will be able scale with you, as you grow.
Don't Settle for Less
Data tracking is tedious, but it doesn't have to be that way.
Surround yourself with passionate, knowledgeable and innovative service providers. An excellent provider can take the guess-work (and errors!) out of compliance. Expect nothing less and don't settle for second-rate offerings.
Compliance is key. Start now to ensure you're ready for Proposition 64 and subscribe to our blog to stay on your A-game.