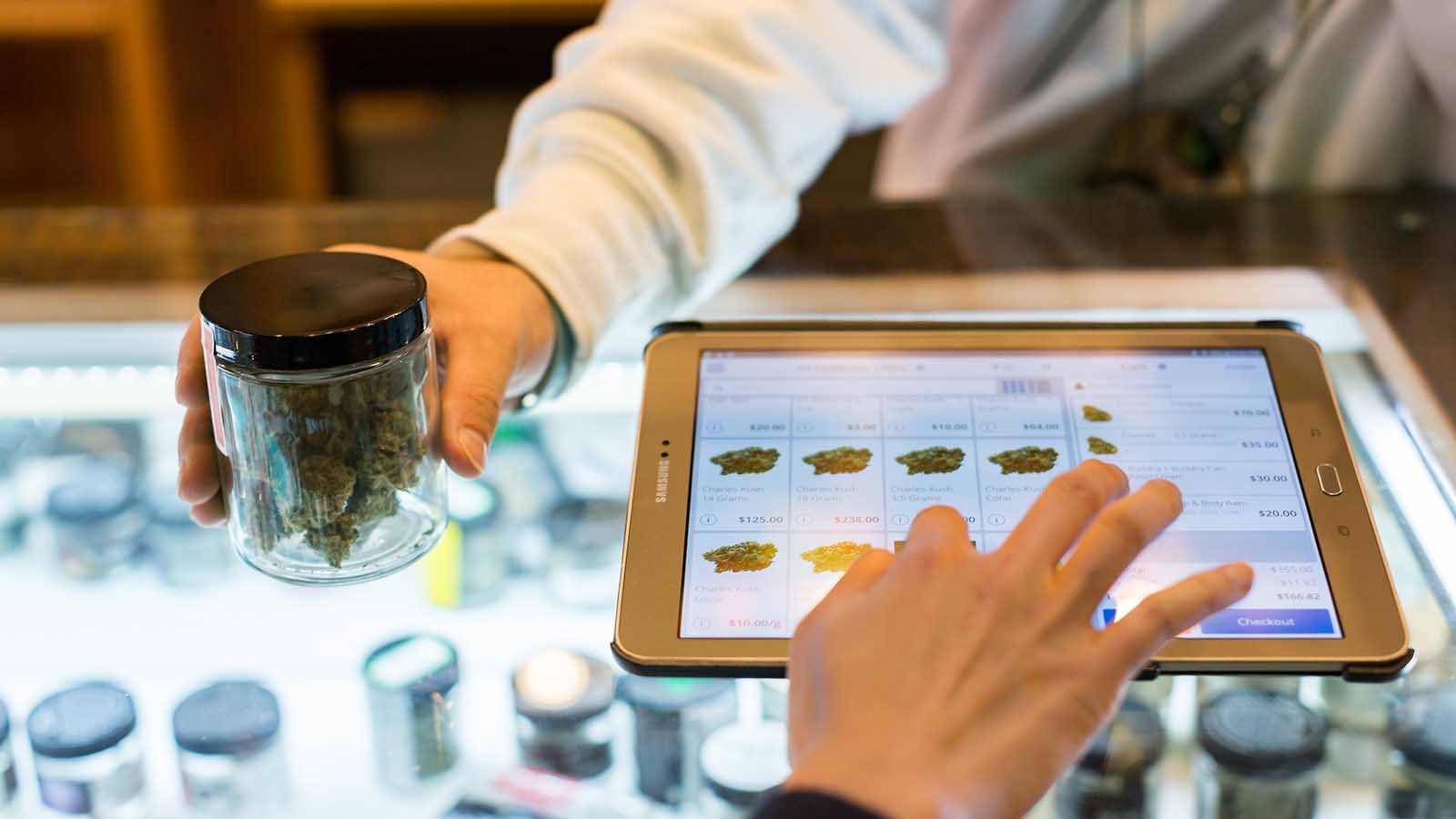 You put a lot of hard work into earning a dispensary license, and now that you've got the green light, you'll need to find the right POS partner. It's vital you pick a point-of-sale that meets all DHSS seed-to-sale regulations, one that helps you prevent diversion of product into the black market, and offers robust inventory management and fiscal controls.
Find out how Cova's cannabis dispensary technology in Missouri meets all compliance needs.
What A Seed-To-Sale Compliant POS in Missouri Needs to Have
1. METRC Integration & Reporting
Missouri's cannabis rules state, "If a facility or a facility employee fails to comply with seed-to-sale tracking requirements or intentionally misuses or falsifies seed-to-sale tracking data, the facility's license may be revoked." Such a strict penalty is enforced because seed-to-sale tracking is essential to a regulated cannabis market. It allows the state to keep a close eye on all cannabis grown, processed, and sold, lowering the risk of diversion into the black market.
The state requires reporting on:
Beginning inventory
Acquisitions
Sales
Disbursements
Remediations
Disposals
Transfers
Ending inventory
Weight of dried, unprocessed marijuana sold, in ounces or grams
Concentrates in grams
Infused products by milligrams of THC
Cova's Point of Sale system is fully integrated with METRC (the state's appointed seed-to-sale software for Missouri). It generates compliant reports, with all the information the state requires, and integrates directly with METRC so you can submit reports automatically.
2. Accurately Track Inventory and Record of Inventory Adjustment
Missouri's law requires "the use of security measures and controls...for the prevention of diversion, inversion, theft, or loss of marijuana." Cova's POS simplifies dispensary inventory reconciliation. The state requires any significant inventory changes to be documented, investigated by management, and reported to DHHS through METRC within 24 hours of discovery.
When inventory levels change, whether that's because a product sold, it was stolen, or it was damaged, once it is reported in Cova, it is automatically reported to METRC. Cova tracks all the sales and inventory in real time and provides visibility to the dispensaries owner through detailed reports. This allows managers and owners to detect fraud/ inventory theft and help prevent diversion.
3. Reliability
Missouri's law is strict when it comes to seed-to-sale tracking, inventory management, and reporting. If your dispensary POS is unreliable and plagued with spotty or weak wifi, with the potential to leave gaps in tracking, your license and business performance could be on the line. The state's law states that if the network is down, a medical marijuana dispensary cannot process sales, this leads to both loss of revenue and unhappy customers.
Cova's POS is known for its reliability, even on the busiest days. And even if there was a network interruption, your staff can continue to use the system in offline mode. Once the POS is reconnected to the network, it will automatically update its database.
4. Security
Missouri requires dispensaries to maintain "the confidentiality of information related to the medical use of marijuana, including but not limited to compliance with the Health Insurance Portability and Accountability Act (HIPA). By requiring HIPAA compliance, the state is protecting private patient information from being shared without permission.
Cova's POS maintains the confidentiality of all patient data and records by restricting access to only the department and other entities authorized by law.
5. Record Keeping
In Missouri, dispensary law requires that a medical cannabis dispensary maintains records for up to five years. With Cova, record keeping couldn't be easier. Cova backs up your data at least once per day to Microsoft Azure and keeps that data safe and secure indefinitely, or until the client requests it be deleted. If and when the state comes looking for old records, all Cova customers have to do is export their stored data.
6. ID Scanner
Only licensed medical marijuana patients will be able to purchase cannabis from a dispensary in Missouri. Missouri's cannabis license application requires a plan for verifying each medical marijuana patient's identity before purchase. Cova's POS allows budtenders to scan IDs to Verify a customer's age and confirm the ID is not expired. Underage customers or those with an invalid ID will not be added to the queue or cart for purchase.
Cova's POS also confirms the customer ID in the medical cannabis patient registry and will verify the amount that remains in the patient's purchase limit.
7. Purchase Limit Alerts
A doctor can certify a medical cannabis patient for up to four ounces of cannabis per month in Missouri. During the licensing process, DHHS requires each applicant to explain how they plan to enforce purchase limits accordingly. Luckily, Cova makes this part of the application easy.
Cova's POS purchase limit monitoring communicates with METRC to verify and update the purchase limit that remains for each customer. It ensures no customer will be able to purchase more than 4 ounces of dried, unprocessed cannabis within a 30-day period. The system will also calculate product equivalencies automatically and not allow sales that exceed the regulatory limits.
Interested in applying for a cannabis license in Missouri? Request a free demo to Cova to see how our seed to sale compliant POS for Missouri can meet your application needs.