As the cannabis industry continues to grow and evolve, dispensaries need to keep up with the latest technology trends. Whether it's to meet changing consumer preferences or to take advantage of new software options, switching to a new cannabis technology provider can be a smart move for your dispensary. This includes choosing a point-of-sale (POS) system that can handle the unique demands of the cannabis industry, such as tracking inventory and ensuring compliance with regulations, and one that offers seamless integration with cannabis eCommerce and cashless payment solutions. If you have outdated or inadequate dispensary POS software, now may be the time to switch to a better one.
Why Change Your Dispensary Technology Provider?
There are a few reasons why you may want to consider changing your cannabis dispensary technology provider. One of the most common reasons is to keep up with the latest technology trends. By staying ahead of the curve, you can ensure that your dispensary can provide the best possible experience to your customers.
Another reason to switch technology providers is to meet changing consumer preferences. This could include things like cannabis eCommerce, cashless payments, mobile apps, pick-up and delivery options, etc. By switching to a cannabis technology provider that offers these features, you can help ensure that your dispensary stays relevant and competitive in the market.
Finally, there are multiple signs that you must look out for to figure out whether your cannabis technology partner is the right choice for your dispensary. Some of the red flags that we have talked about in our recent campaigns are:
Locking you in a long-term contract and forcing you to integrate your POS system with their software solutions.
Rebranding to put a new face on old tech- which would only lead to higher costs for you in the future if they don't update their technology.
Selling or Using your customer data for their own benefit, or worse- stealing your customers by selling directly to them.
If you spot any of these red flags in your relationship with your cannabis technology partner, it's time to re-evaluate and switch to a provider with your best interests at heart. And don't forget, always read the fine print.
Software Considerations for Cannabis Dispensaries
When it comes to selecting a new cannabis retail technology provider for your dispensary, there are a few key software options to consider: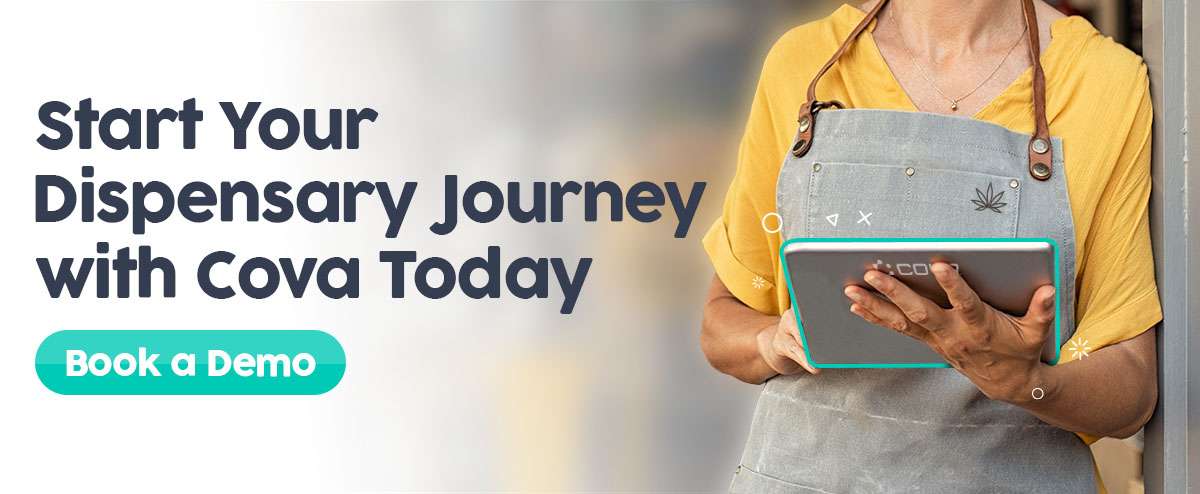 How to Switch Your Cannabis Technology Provider and Dispensary POS Software
If you decide to change your cannabis dispensary technology partner, the key is to do your research and choose a provider that fits your specific needs and budget. Here is a step-by-step guide to help you make the switch and transition to a new POS system:
1. Evaluate Your Current Provider
Take a closer look at your current technology provider and determine what is and isn't working for you. This will help you identify areas where a new provider could be a better fit. Assess your current POS system and consider the following questions:
What features do you currently use, and what features are missing or inadequate?
Are you currently in compliance with all relevant regulations?
How user-friendly is your current system for both staff and customers?
What are the costs associated with your current system?
Does it integrate seamlessly with other software solutions you need?
2. Research Available Options
Do some research and compare different technology providers to see which one is the best fit for your dispensary. This could involve reading online reviews, attending trade shows, and more. Consider the following factors when making your decision:
Compliance: Look for dispensary software that is fully compliant with all relevant regulations and provides regular updates to ensure continued compliance.
User-friendliness: Consider both the ease of use for staff and the customer experience when evaluating different systems.
Reporting and analytics: A good cannabis POS system should provide real-time insights into sales, inventory, and other key metrics.
Customer support: Make sure the dispensary technology provider you choose offers excellent customer support, in case you need assistance with setup or any other issues.
Software Integrations: Advanced dispensary software will integrate seamlessly with other solutions so that your business always stays ahead of the curve.
3. Plan Your Transition
Once you've found a provider that fits your needs, it's time to make the switch. Be sure to choose a reliable dispensary tech provider that offers the features and support you need to grow and evolve your dispensary. Follow these steps for your transition:
Notify your current dispensary technology provider of your intention to switch.
Back up your data, such as customer information and sales history.
Set up your new system and configure it to meet your specific needs.
Train your staff on the new system and its features.
Integrate your new system with any other software you use.
4. Test and Implement the New POS System
After choosing a new cannabis technology provider, it's important to implement the new system properly. This may involve training your staff on the new software, transferring data from your old system, and more, as mentioned above. For your dispensary POS system, you must test transactions, verify that all your data has been transferred correctly, and ensure that your staff is comfortable with the new system. Once you're confident that everything is in order, it's time to launch your new POS system and make the transition from your old one. Thus, it's important to choose a provider that offers comprehensive support during this process to help ensure a smooth transition without any errors or issues.
5. Monitor and Evaluate the New Dispensary Software
Once you've made the switch to the new provider, it's important to monitor the performance and evaluate its effectiveness to ensure it meets your needs. Consider the following factors:
Sales: Has your sales volume increased since the switch?
Compliance: Are you still in compliance with all relevant regulations?
User-friendliness: Are both your staff and customers comfortable with the new system?
Reporting and analytics: Are the reporting and analytics capabilities meeting your needs?
eCommerce and Payments: Are such integrations working well and helping you grow your cannabis business?
Choose the Right Dispensary Technology Partner
Changing your cannabis dispensary technology provider can be a smart move for your business, especially as the industry continues to evolve and new software options become available. At Cova, we are constantly evolving our technology with changing regulations to ensure that your dispensary business remains compliant and always ahead of the curve. With Cova, you get the right bundle of cannabis software solutions integrated seamlessly with your dispensary POS system. Whether you're looking for cannabis eCommerce, digital PIN debit payments, efficient inventory management, or advanced data analytics, we take care of all your needs so that our award-winning Cova POS can work its magic to streamline and grow your dispensary business. And with industry-leading customer support, your dispensary will always be in reliable hands. Click below to switch to Cova now.