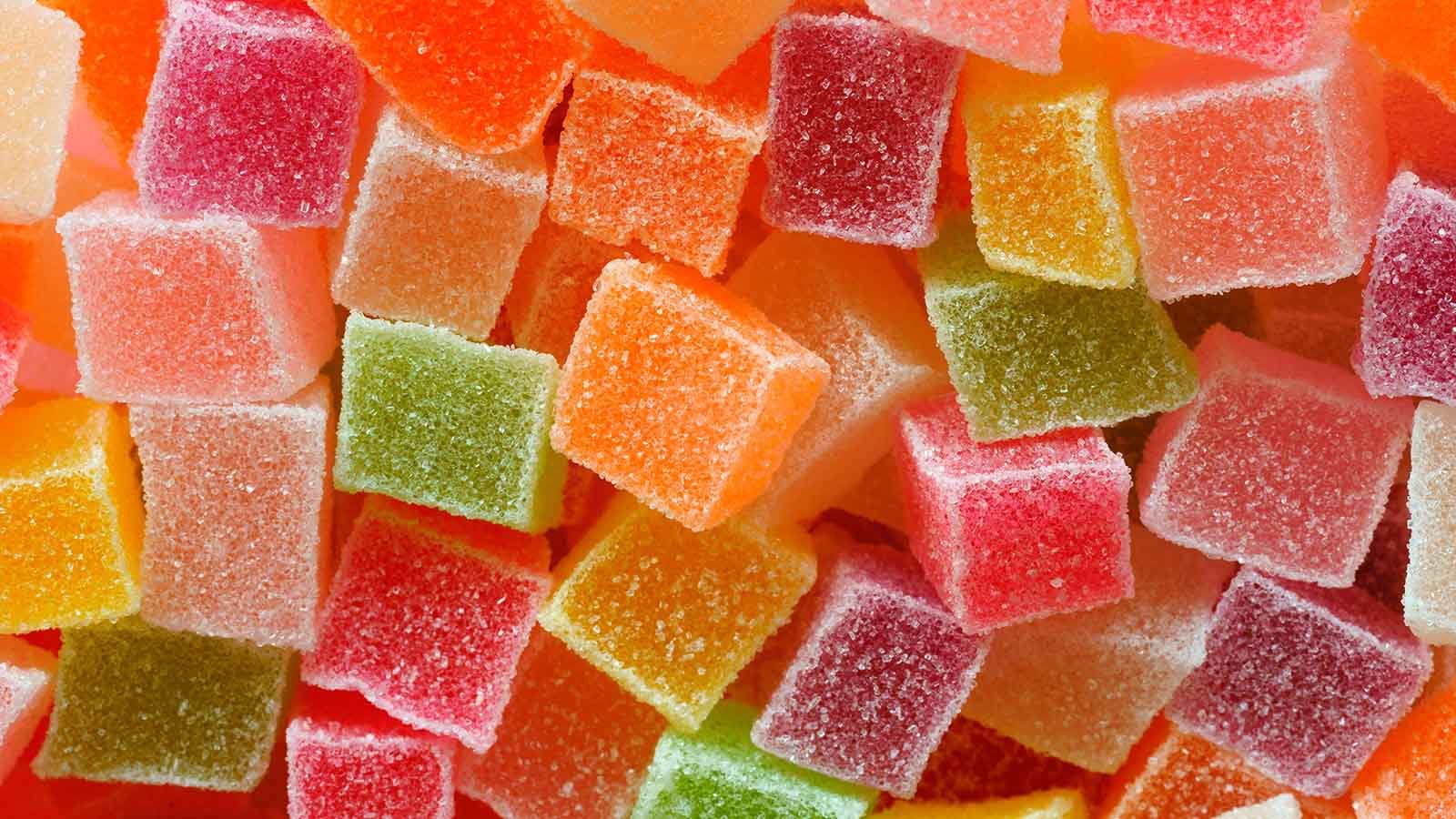 With edibles set to officially become legal October 17, 2019, Canada's booming cannabis industry is primed to get even bigger. The next phase of Canadian legalization will see multiple alternative cannabis products including edibles, infused beverages, topicals, tinctures, concentrates, and capsules starting to hit retailer shelves sometime in mid-December — and according to industry projections, they're positioned to ignite major interest from an entirely new market segment.
For comparison, edibles' market share in the U.S. has more than doubled over the past eight years, moving from 5.4 to its current 12 percent; by 2022, that number is expected to increase to 14 percent, while flower market share is anticipated to drop from
50 to 36 percent
in the same time period. In Canada,
Deloitte
estimates that the market for cannabis extract-based products, including edibles, will be worth Can$1.6 billion annually.
Clearly, edibles are big business, and it seems their market share will only grow as the cannabis boom continues its march across North America. If you're a licensed retailer in Canada, here are a few tips to help guide you as edible sales roll out across the country.
How to Prepare for Edible Sales in Your Canadian Cannabis Retail Store
1. Anticipate new demographics
Industry insiders in Canada speculate that the launch of edibles and other infused products will spark interest from new consumer segments, including cannabis newcomers and those middle-aged and older. Many of these populations have never consumed cannabis because they're simply averse to traditional consumption methods like smoking. Edibles and other infused products can provide a less intimidating entry point into cannabis for these consumers — which means you and your staff need to anticipate these new customers' needs and be ready to provide the information and guidance they'll be looking for.
Which leads us to number two…
2. Provide proper consumer education
The types of consumers that edibles are anticipated to attract — older, less cannabis experienced, potentially more formally educated — are going to be very measured and cautious in their approach to cannabis consumption. In fact, the same Deloitte study found that "safety is rated as likely consumers' most important consideration across all formats, followed by product quality and being Canadian-made."
These new customers may have heard horror stories about people who ate too much or had a bad experience with an edible. Naturally, you're going to need to be prepared to fully educate these customers on the truth about those horror stories as well as the dos and don'ts of edibles.
First, you can put their minds at rest regarding safety by assuring them that legally made edible products are safe when consumed in proper doses. Many of the edible "freakout" stories pervade from the time of the illicit market, when two brownies from the same homemade batch could contain wildly different amounts of active cannabis extract — leading to extreme variances in effect.
These days, thanks to regulation and the following of proper food manufacturing processes, consumers can be assured that a 10 milligram edible dose obtained from your store will contain just that — 10 mg of active ingredient. And speaking of dosing, the best philosophy for edible newcomers is to start low and go slow. Per federal regulation, an edible cannabis product cannot contain more than 10 mg of THC per package; for a customer who has never consumed cannabis before, recommend a starting dose of 2.5 to 5 mg.
Another important aspect to emphasize is the amount of time the customer should expect with regard to onset. A typical edible mishap occurs when a consumer eats one dose, waits 20 minutes, feels nothing, and decides to eat another full dose. This can easily trigger an unpleasant experience, and is one of the most common beginner mistakes committed by edible newcomers. Explain to your customers that it can take anywhere from one to two hours to feel the full effects of an edible.
Finally, kindly remind your customers that they shouldn't mix edible cannabis with alcohol or other illicit drugs, particularly if it's their first time with an edible.
3. Use technology to help educate and guide your customers
With the right cannabis retail technology on your side, you can further educate customers and inspire their confidence by providing a touchpoint through which they can interact with and learn more about the brands on your shelves. Even with the in-depth information you'll provide on how much to eat and what to expect, these new consumers will want to know as much about the actual product as possible — where it was sourced, how it was made, the type of cannabis it contains as well as other ingredients, and all other relevant info.
With interactive touchscreen menus, you'll not only provide your customers access to the information they seek, but you'll also enhance the overall customer experience. Some folks may not feel comfortable talking to a budtender right away, preferring instead to peruse your offerings on a digital screen before inquiring about a specific product. What's more, digital menus will always reflect an accurate inventory, which means customers won't experience the disappointment of researching the perfect product only to find it's out of stock.
4. Understand purchase limits and product equivalencies
Last but certainly not least, you and your staff members need to have a solid grasp on Canada's cannabis purchase limits and product equivalencies in order to avoid selling more than the legal amount — which is a surefire way to end up with a costly compliance infraction. Once the next wave of cannabis products, including edibles, hits your store's shelves, customers will naturally want to purchase multiple types of cannabis in one transaction.
Under Canada's law, the daily purchase limit for recreational cannabis in dried flower form is 30 grams. The law also established product equivalencies; one gram of dried cannabis is equal to:
5 grams of fresh cannabis
15 grams of edible product
70 grams of liquid product
0.25 grams of cannabis concentrate in solid or liquid form
1 cannabis plant seed
While you could rely on a calculator or even pencil and paper to manually calculate product equivalencies, the easier, safer, and more reliable way is to implement a cannabis-specific point-of-sale system that can automatically convert product equivalencies for you. Not only does this save your budtenders time and frustration, it also eliminates the potential for human error when cashing out customers.
Additionally, a compliant cannabis POS will automatically alert your budtenders if an order exceeds the daily purchase limit and actually prevent them from completing an illegal sale.
See How Cova Can Help You Manage New Inventory and Stay Compliant
Ready to see exactly how retail technology designed specifically for cannabis can help you manage new inventory like edibles while staying compliant? Contact us today to book a free demo and see Cova in action!