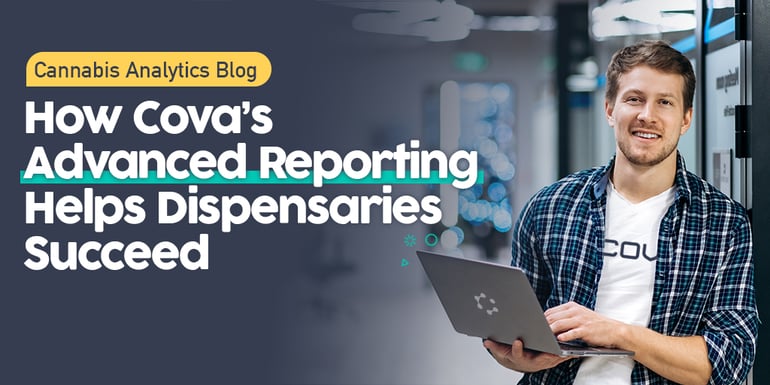 Regularly tracking inventory, sales, and customer data is essential for any business, especially in the cannabis industry. With the latest updates in advanced reporting on Cova POS, dispensary owners can access more in-depth insights than ever before and make informed decisions to succeed in the competitive cannabis industry. Advanced Reporting in the Cova hub provides cannabis retailers with powerful tools and features to streamline their dispensary operations and decision-making processes. In this blog post, we'll give you a lowdown on how these latest updates can help elevate your dispensary performance.
1. Better Cannabis Inventory Management
The latest features in advanced reporting on Cova POS allow for better inventory tracking by enabling clients to filter their products at the package level by the date ranges in which they were received or when the products may expire. This makes it easier to track aging products and prioritize which ones to sell first, thus helping with better cannabis inventory management. Clients now have access to a new column that shows how many days a particular product has been in stock, which will allow cannabis retailers to create better marketing and promotional strategies for certain products that they may want to sell first. This will also help track product turnover, manage inventory loss, and purchase future inventory accordingly.
The reorder report in advanced reporting offers an expanded view of sales periods based on the number of days. Clients can interactively filter this report based on their top products within the selected sales data range. This provides a clearer picture of inventory status and helps with more informed decision-making when you have to restock your inventory.
2. Superior Customer Analysis
Cannabis Retailers using Cova POS now have access to better customer tracking with complete visibility into the purchase history of their customers. They can even pull a list with customer information based on how many days since their last visit, making it easier to market to them and improve customer retention. Such detailed reports will help you understand the evolving customer behavior better, cater to their specific needs, stock products as per their requirements, and offer a more personalized customer experience at your dispensary.
Advanced reporting offers improved tracking of sales traffic through several dashboards. Metrics such as average invoices, basket size, basket value, new customers, returning customers, and popular days and times of the week are included. Retailers can leverage these insights to better understand customer behavior and make data-driven decisions to drive sales.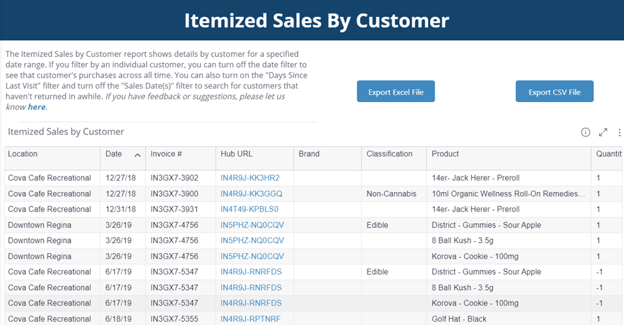 3. Improved Product Tax Tracking
With the new advanced reporting on Cova POS, taxes can now be broken down to the product level. Dispensary owners can view taxes by classification and products within, making it easier to audit taxes, track specific tax types, and analyze what was sold, ensuring complete cannabis compliance with all tax regulations. This feature is particularly helpful for dispensaries looking to meet compliance needs efficiently. In fact, improved tax tracking will also help with better inventory costing and pricing, as you can easily estimate your profits after tax deduction.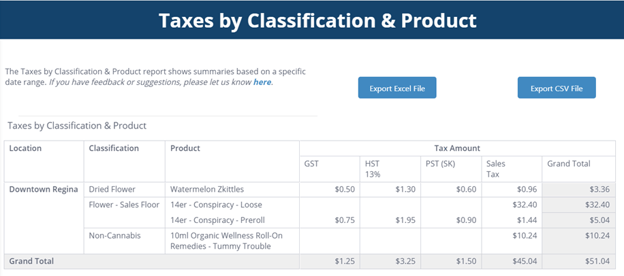 4. Comprehensive Dispensary Metrics
The latest updates in advanced reporting on Cova allow cannabis retailers to see daily metrics tracked by the hour and compare the number of invoices, sales, units, and discounts to a 30-day average. This feature helps Cova clients determine whether they are hitting their benchmarks. Additionally, new dashboards allow for tracking of daily, month-to-date, and quarter-to-date metrics. These dashboards consolidate various key performance indicators (KPIs) and provide insights into overall performance and trends compared to previous sales periods and the previous year. Dispensary owners can use this information to determine their sales traffic, top-selling products, and dispensary performance.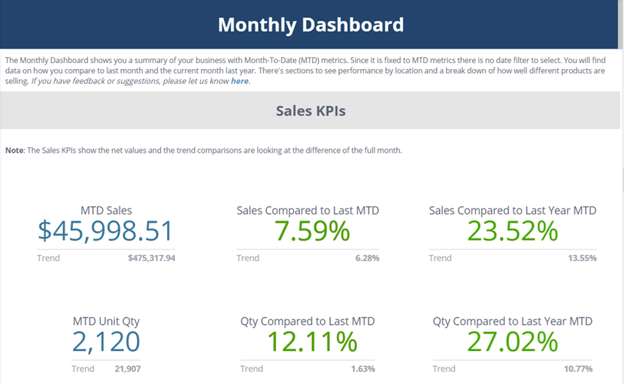 5. Optimized Employee Scheduling
Dispensaries powered by Cova can use advanced reporting to identify their busiest days and times, aggregated by days of the week. They can also filter this information by location or even at the product level to determine when specific items are in high demand. This feature helps retailers optimize staffing schedules and ensure adequate coverage during peak periods.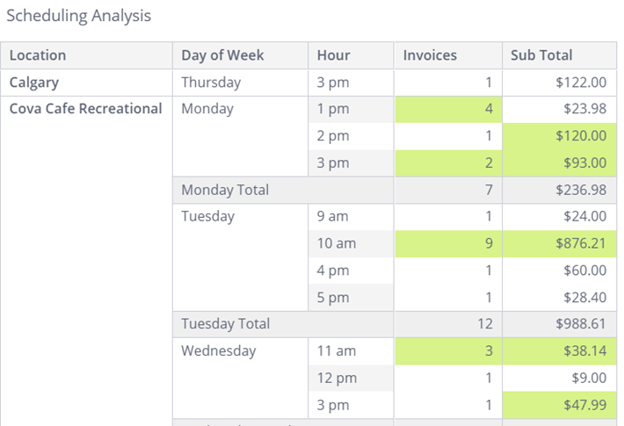 6. Sales and Trends Comparisons Over Time
Cova Clients can now use advanced reporting to analyze and compare their data over time. They can view month-over-month or week-over-week changes, allowing for better insights into sales trends and identifying areas for improvement. This feature will allow you to identify patterns, track progress, and make data-driven decisions to improve your marketing strategies.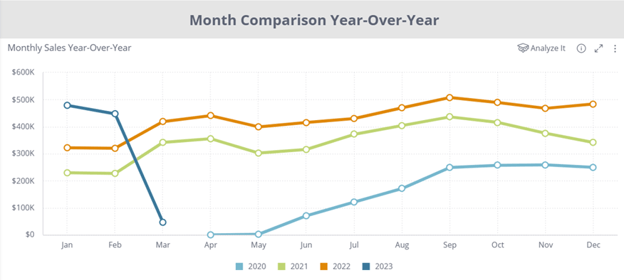 7. Customization and Flexibility
Advanced reporting on Cova also offers greater customization and flexibility, enabling clients to personalize their reports by turning off columns they don't want to see and limiting statements to just the data they need. This feature is especially helpful when exporting data for further analysis and creating pivot tables. Thus, retailers can focus on the specific metrics and insights that are most relevant to their dispensary business.
In conclusion, advanced reporting on Cova offers cannabis retailers a comprehensive set of tools and features to optimize their operations. From granular tax tracking and improved inventory management to enhanced customer tracking and comprehensive metrics analysis, advanced reporting empowers retailers to make data-driven decisions, improve compliance, boost sales, and optimize overall business performance. With its customizable features and in-depth reporting capabilities, Cova's advanced reporting is a valuable asset for cannabis retailers striving for success in today's competitive market. Click below to learn more.