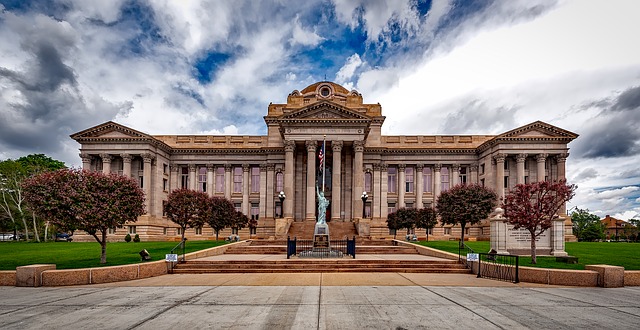 Federal and state compliance issues have long been one of the leading issues cannabis retail operations such as dispensaries face in their day-to-day operations. The most important thing is that you make sure you have qualified legal and financial counsel capable of accurately advising you how to best comply with all the regulations that your business is subject to on a federal, state, and local level. That said, today we're going to take a look at some of the most common legal compliance violations dispensaries make, and how you can avoid them:
1. Never Sell to Minors – While the idea that cannabis retail operations should avoid making sales to minors may seem obvious, in the state of Colorado it is the number one compliance violation in the commercial cannabis market. Avoid making a mistake that is so easy to avoid – ensure you thoroughly train your budtenders to card your customers EVERY time they make a purchase.
2. 100% Background Check Compliance – Another frequently encountered compliance issue for cannabis retail facilities is their inability to maintain documentation regarding background checks for every single employee and contractor that comes on site. Whoever is in charge of your HR and hiring paperwork should also be keeping your background checks current and in order.
3. Corporate Documentation – Keeping all of your corporate paperwork and documentation up to order is also very important to ensure continued legal compliance. Simple changes like a shift in the members of an LLC or minor changes to documents pertaining to licensing often necessitate reporting to state regulators. A full-time compliance officer may not be a bad idea for larger organizations or businesses.
4. Physical Security & Inspections – Another area dispensaries and other cannabis retail facilities typically have difficulty with in terms of compliance are the regulations related to the physical security and inspections of their premises. Lack of adequate video surveillance coverage is perhaps the most frequently cited violation in this category; make sure your dispensary carefully follows the law and establishes sufficient coverage area.
5. Secure Storage & Logging – In addition to ensuring the physical safety and security of your premises, including video surveillance, you'll also need to ensure you're complying with statues regarding the storage of surveillance logs, video recordings, and other material. This is another job for your compliance officer.
6. Inventory & Financials – The third most commonly cited category of compliance violations when it comes to cannabis retail organizations are requirements to track inventory and financial data thoroughly. Choosing the right software package for your dispensary can greatly assist in this regard, as most software packages will contain inventory management and financial reporting capabilities.
7. Labeling, Packaging, Product Safety – The fastest-growing category of cannabis compliance violations are labeling, packaging, and general product safety concerns. The size, placement, and overall level of conspicuousness of your labeling must meet certain guidelines, along with legal statements required by regulating agencies. According to some auditors, nearly every single cannabis dispensary they visit has at least one violation in this area.
While this list is hardly exhaustive of all the compliance issues related to cannabis retail concerns such as dispensaries, it does provide you a good checklist of some of the most frequently encountered issues you will face.