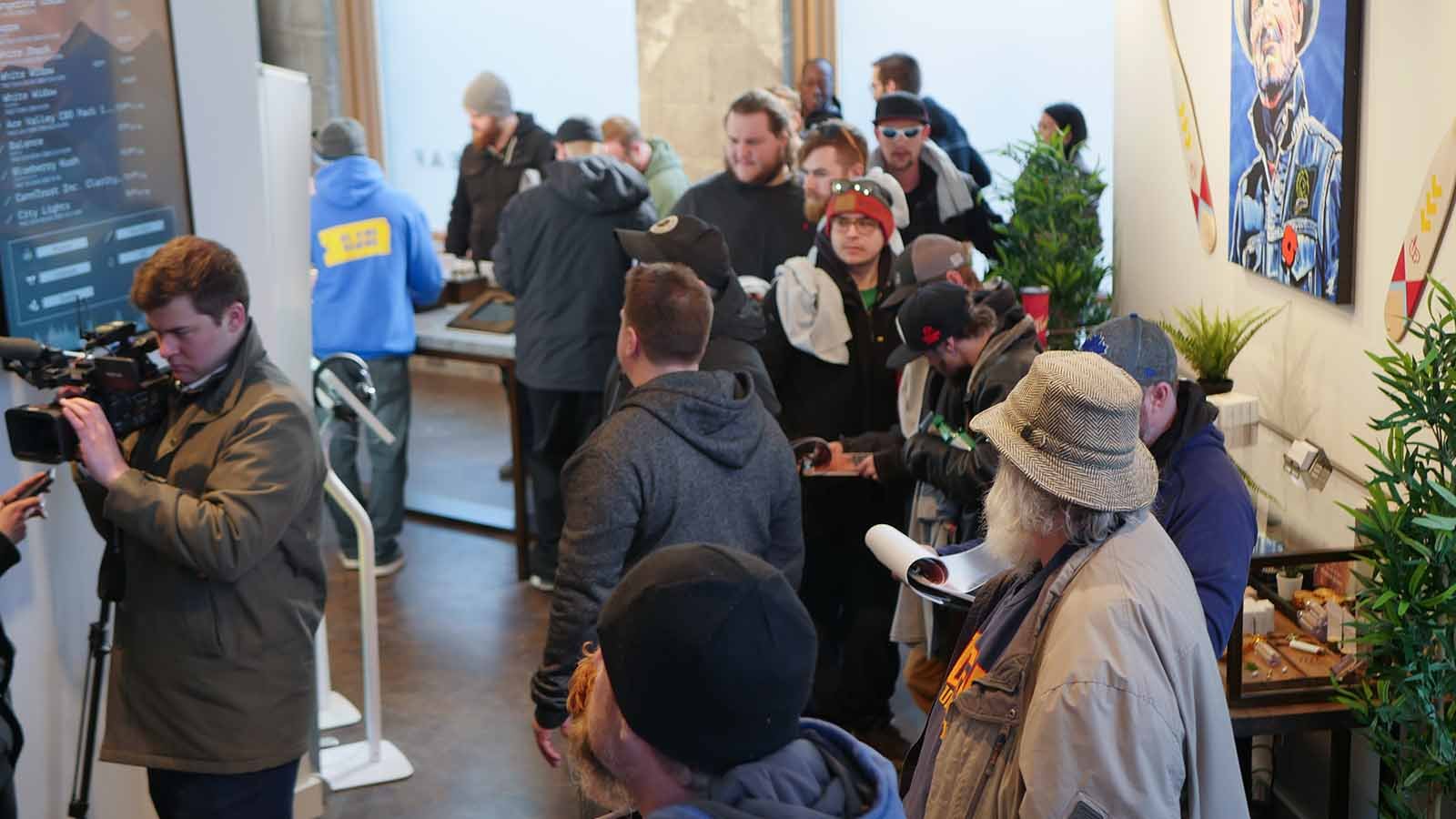 Cannabis is a booming global industry with a total market value of $166B in both medical and recreational markets. By January 2019, Canadian retailers were only bringing in an average of $50 million per month, citing a lack of open stores as the key reason behind slow financial growth. As the industry continues to expand, with 597 capital raises in 2018 (an increase of 295% year-over-year since 2017), more prospective retailers are looking to apply for their own recreational license. Before setting up shop, here are 12 important things to know about the cannabis retail process in BC.
1. Provincial Licensing Application
The Liquor and Cannabis Regulation Branch (LCRB) has established an online application platform through which all prospective BC cannabis retailers must apply. There is no cap on the number of licenses the province is processing, subject only to local government regulations. As a prospective retailer you must be ready to invest a $7,500 fee for the application process, along with an annual $1,500 license renewal fee.
2. Municipal Licensing Approval
License applications are also subject to municipal approval. Local governments may limit the number of licenses permitted within their jurisdictions or may elect to not allow any non-medical retail licenses — just as West Vancouver did. Municipal business license fees for cannabis retailers, on top of the $7,500 provincial license, vary from $100 (Kimberly) to $33,000 (Vancouver). Location is a huge consideration for anyone thinking about a license.
3. Location Requirements
The province has left the issue of zoning for non-medical cannabis retail stores up to local municipalities, so you'll have to check your local ordinances for specific location requirements. Applicants must submit potential location information to the LCRB to ensure compliance with regulations, including adequate distance from schools, liquor stores, and other cannabis retailers. You also can't sell cannabis at any existing liquor or tobacco store; a separate location must be established for all cannabis sales.
4. Cannabis Derived Products
As of now, edible products including gummies, brownies, and snacks are not authorized to be produced or sold in non-medical cannabis retail locations. Only sale of pre-authorized strains of cannabis are within the scope of issued licenses. However, cannabis is forecast to have a $600 billion potential market in North America as a disruptive agent in beverages and alcohol, skin care, and pharmaceuticals in the future. Globally, that number rises to $2.6 trillion.
5. Pricing Pressure
The minimum pricing required of private retailers is still undecided, but the government noted that it needs to be low enough to keep organized crime from attempting to undercut the legal market. A tip for any potential retailer is to ensure a long-term cash flow and expenses analysis keeping these rates — and competition — in mind. It is predicted that cannabis supply will surpass consumption by 2021, a future challenge for those in the extraction, distribution, and retail sectors. Due to supply chain improvements, this shift will result in lower pricing and cultivation margins. Current retailers have a profit advantage based on scarcity, but with the addition of new licensees, long-term trends will likely shift.
6. Marketing Limitations
Marketing is the key to any successful business, but there are some strict limits on BC cannabis retailers in this domain. The LCRB assesses naming and branding of stores. Requirements for a successful name include omitting words like "pharmacy," "dispensary," "drugs," and "medicines" that might imply a medical license; not associating trademarks or branding with other business; and not depicting logos of people or fictional characters. All marketing compliance requirements can be found in the Canadian Cannabis Act.
7. Promoting Cannabis Products
The law doesn't allow for "inducement" and promotion of cannabis products, accessories, or related services. Celebrities, patron loyalty plans, and rewards programs are prohibited under Canadian cannabis laws. Online promotion of cannabis products is also not permitted, except for related accessories (rolling papers, pipes, bongs, vaporizers, etc.) with proof of age to ensure adult-only sales.
8. Store Exterior
Cannabis products and accessories cannot be visible from outside the store. License applicants must submit pictures of the store exterior to show that they meet this requirement and ensure that there are no prohibited items on display. Here, cannabis retailers must mix strategic product development and marketing to engage customers with what they can do legally, including a unique in-store experience.
9. Pre-Approved Producers
Wholesale options for cannabis retailers are limited. A licensee must purchase their non-medical cannabis supply directly from the Liquor Distribution Branch. They are not allowed to buy any cannabis products from a federally licensed producer, other licensed retail store, or any other third-party source. When working with such strict supply options, it's important to know your essential wholesale expenses.
10. Limitations to Franchising
The Province is not placing a cap on the number of non-medical cannabis stores that can operate in BC. But a single licensee can only hold a "maximum of eight cannabis retail store licenses." Because of the cap, a franchisor can't have more than 8 franchisees. This limit is in place until 2021, so plan accordingly.
11. Track and Manage Sales and Inventory
All cannabis product sold within the Province must be tracked by LCRB product and batch ID. Per regulation, this data must also be backed up on a weekly basis and stored securely. These requirements can be met by using a point of sale system that's specifically designed for cannabis; a compliant POS can track unique product IDs and manage recalls. Some systems also offer additional compliance features, such as automated purchase limit enforcement, enforcement of operating hours to prevent sales from occurring outside of mandated hours, and ID scanners to help prevent selling to minors.
12. Record Keeping and Government Reporting
Retail licensees must complete full inventory counts of all cannabis products on a monthly basis or at the request of the LCRB. A log of the results must be maintained and all discrepancies must be reported to the LCRB within 10 business days. Additionally, licensees must properly track, report, and submit cannabis transactional data to the LCRB on a monthly basis. Here again, a compliant POS built for cannabis will help licensees meet record keeping and reporting requirements by automatically tracking all inventory and product sales and exporting reports to the Province with one click.
---------------
About the Authors - Natasha Vlajnic and Ron Segev
Natasha is a law student at the University of British Columbia and a Consultant to Segev LLP.
Ron Segev is the founding partner of Segev LLP. We represent cultivators, dispensaries, CBD extractors, oil extractors, food processors, media and marketing companies, consultancies and other businesses in the cannabis industry.
Our work includes regulatory and compliance, real estate, JV and M&A, IP management, licensing and commercialization, commercial work, vendor agreements, employment law, private venture finance, and public markets finance. We act as the outside in-house legal team to some of the fastest growing Cannabis companies in Canada.