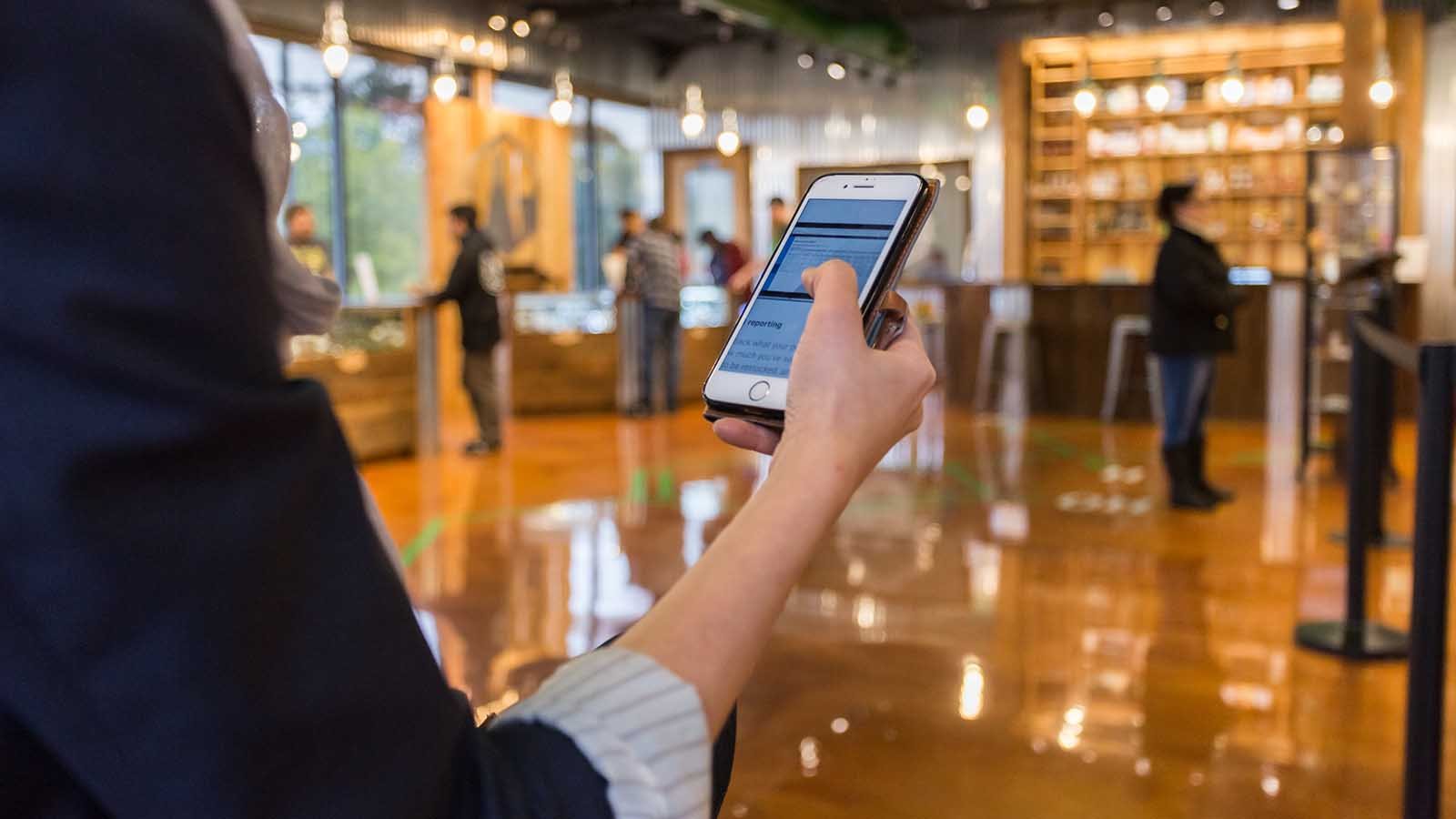 Even in our modern age of digital connectivity and wireless communication, you may be questioning whether your cannabis retail operation really needs a point of sale system with wireless capability. As it turns out, there are several good reasons to employ a POS that can function wirelessly — especially if you offer, or plan on offering, delivery services or want to participate in outdoor or offsite cannabis events.
Cannabis Retail Delivery
As the cannabis consuming demographic continues to expand, so, too, will the demand for delivery services. From busy professionals to soccer moms and house dads, your customers don't always have the time to peruse your offerings in person and would rather order exactly what they need and have it conveniently delivered to them.
Of course, the legality of a delivery service will depend on your state or province; for example, in California, retailers must apply for a separate license to deliver retail cannabis goods. However, you can bet that delivery services are going to make up a bigger and bigger piece of the cannabis retail pie as the industry continues to grow.
A wireless point of sale system is critical for an efficient cannabis retail delivery service. It allows your drivers to have complete POS functionality at their fingertips — including looking up customer info on the spot and processing transactions in the field in real time.
Offsite Cannabis Events
A wireless dispensary POS system will also allow you to process transactions in the field at properly permitted cannabis events. This is a critical feature that will help you remain compliant by ensuring all transactions are recorded in your system and transmitted to the state's reporting database — so you don't have to remember to manually report the sales to the state after the fact.
As long as you have a Wi-Fi connection, you'll have complete POS functionality no matter where you are.
Offline Mode
Dead zones are an unfortunate reality. Even if your POS has wireless capability, the fact is you may not always have a Wi-Fi connection. In these instances, an offline mode can make or break your ability to conduct transactions outside of the physical store.
With an offline mode, you'll still have access to critical sales processing functions, and all required data will be stored locally on the device. Once the device has reestablished an internet connection and is back online, the POS will push all the stored data through to the system — including the state reporting database, so once again you don't have to worry about manual reporting after the fact.
In-Store Mobility
The wireless capability of your cannabis retail POS system also benefits your operation inside the physical retail store. With a system that utilizes wireless tablets, your budtenders are free to roam the sales floor and assist customers where they are — rather than having the entire system behind a counter. This allows a more personal and expedited experience that your customers will truly appreciate.
See for Yourself
Ready to see exactly how a cannabis retail point of sale system can enhance your operation? Contact us today to book a demo.